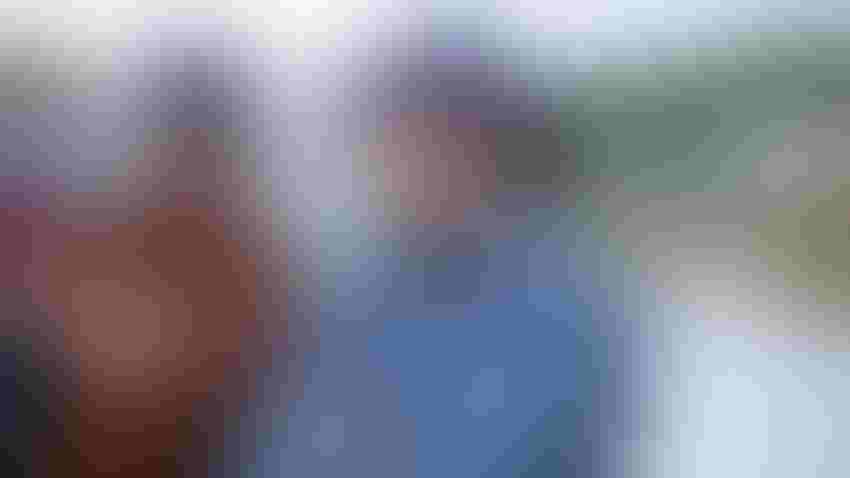 CHAT IT UP: Talking with your parents or grandparents about the family farm is key to understanding its history and productivity. Make the time to just talk and, more importantly, listen.
Hero Images/Getty Images
Young farmers are eager to take over the family farm, but are they ready?
Taking over the family farm is a huge endeavor. Every decision affects the financial, sustainability and future outcome for a piece of land that has been in the farm for generations. That stress alone can be overwhelming. After all, no generation wants to be in charge when the farm goes under.
Some of you want to take over the family business today, while others are contemplating if you are equipped to handle the entire farming operation.
No matter where mindset is at, here is my take on how young farmers can navigate the journey of taking over the family farm with grace, confidence and tenacity:
Learn from your elders. Your parents or grandparents have a wealth of knowledge and experience. Spend time talking to them, listening to their stories and learning about the history of the farm. They know how the land works, and how it has changed. This not only helps you understand the farm's heritage, but also equips you to make educated management decisions. And trust me, they will not be around forever. Ask the questions now.
Gain practical experience. Before fully taking over, get hands-on experience by working across disciplines on the farm. Learn about planting, harvesting, equipment maintenance, financial management and marketing. This well-rounded experience will give you a complete understanding of the farm's operations.
Develop a business plan. Running a successful farm requires effective planning and management. Create a business plan that outlines your short-term and long-term goals, financial projections, marketing strategies, and risk management plans. A well-designed plan serves as a road map for your generation's farming journey.
Invest in education. Education goes beyond the farm. Consider courses, workshops and certifications in agriculture, business management, and sustainable farming practices. Expanding your knowledge will empower you to make informed decisions and adapt to agriculture industry changes.
Network and collaborate. Don't be an island. Connect with fellow farmers, agricultural experts and industry professionals. Attend agricultural expos, conferences and local farming events to expand your network. Collaborating with others can provide valuable insights, potential partnerships and access to new markets.
Adapt to market trends. Stay attuned to market trends and consumer preferences. Diversify, if needed, and explore value-added products. Grab on to regenerative agriculture and sustainability programs where applicable. Whether it's organic produce, farm-to-table offerings or agrotourism, being adaptable to changing demands can open up new revenue streams.
Seek professional advice. From legal considerations to tax implications, don't hesitate to ask advice from legal, financial and agricultural professionals. They provide third-party analysis of a situation. Their expertise can help you make sound decisions and navigate potential challenges.
Patience and perseverance. Your family farm was not built in one growing season. There are many more opportunities to see it succeed, but that requires patience, hard work and resilience. There will be setbacks and challenges, but just like those before you, you will overcome them.
Taking hold of a family farm legacy is hard. The former generation understands because they've been in your boots. Lean on them for advice and support. Hang in there. You've got this.
Subscribe to receive top agriculture news
Be informed daily with these free e-newsletters
You May Also Like
---