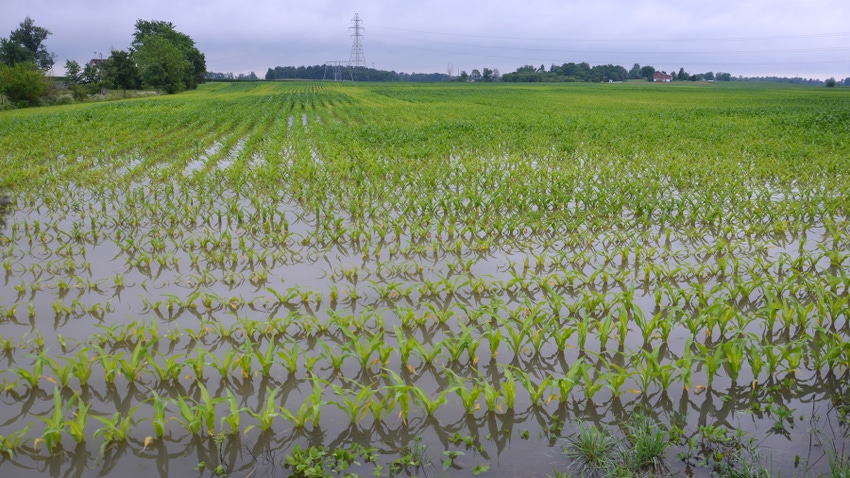 NOT NAVIGABLE WATERS: Farm fields that flood only during 100-year rains are just that, farm fields — not navigable waters. Common sense? Not everyone thinks so.
Tom J. Bechman
More than 10 years ago, I attended a meeting on a southeastern Indiana farm sponsored by Farm Bureau. It was a session to convince farmers it was in their best interests to tell elected representatives the rule known as Waters of the U.S. would be catastrophic. It would have involuntarily relinquished control of property rights from the rightful owner to the federal government.
That rule was blocked by courts and never enacted. During the Trump administration, another version of WOTUS was proposed that was much less restrictive toward farmers.
Fast-forward to the early days of the Biden administration. The Trump administration rule was tossed aside, and EPA was directed to formulate a new rule. When Congress tried to stop implementation, Biden vetoed the legislation. The rule, similar to the Obama rule of a decade ago, was left standing.
Where WOTUS stands
That brings us to April 12, when the second of two district courts said the new rule is government overreach. The court issued an injunction against the rule, which applies to 24 states, including Indiana and most of the Midwest, except Illinois. A different district court issued an injunction in Texas and Idaho.
American Farm Bureau applauds the courts' action. So does Randy Kron, Evansville, Ind., president of Indiana Farm Bureau. "The second U.S. district court ruling to halt the 2023 Waters of the United States rule, known as WOTUS, on [April 12] is a huge win for farmers in Indiana and 23 other states," Kron said. "The EPA's interpretation of the rule provided no clarity and caused more confusion about where federal jurisdiction begins and ends on their own property. Our hope is that this ruling will encourage a better rewrite of the rule, so farmers are able to operate without fear of retribution."
What is to come?
So, is this the end of the WOTUS saga? Hardly. A ruling on a case before the U.S. Supreme Court, which could clarify what the court will allow on this issue, could come down anytime. However, even if it's issued before you read this article, the long fight is far from over.
To finally put it to rest, farmers, landowners and environmental advocates all need a rule that is concise, clear-cut and easy to understand. The powers of EPA and the U.S. Army Corps of Engineers should be spelled out clearly, so there is no misunderstanding of what farmers can do on their own land, and no gray areas about when a permit is needed.
That can happen in one of two ways: EPA could write a fair and balanced rule. Or Congress could pass language deciding the issue. Either way, the language must be written such that all courts, including the Supreme Court, will declare it constitutional.
Farmers have labored under this cloud of uncertainty for far too long. Those making the rules tossed out common sense long ago, and environmental extremists praised them for it. It's high time that a rule was enacted that does not change when the administration changes, and that passes tests of the rule of law by the courts.
Subscribe to receive top agriculture news
Be informed daily with these free e-newsletters
You May Also Like
---