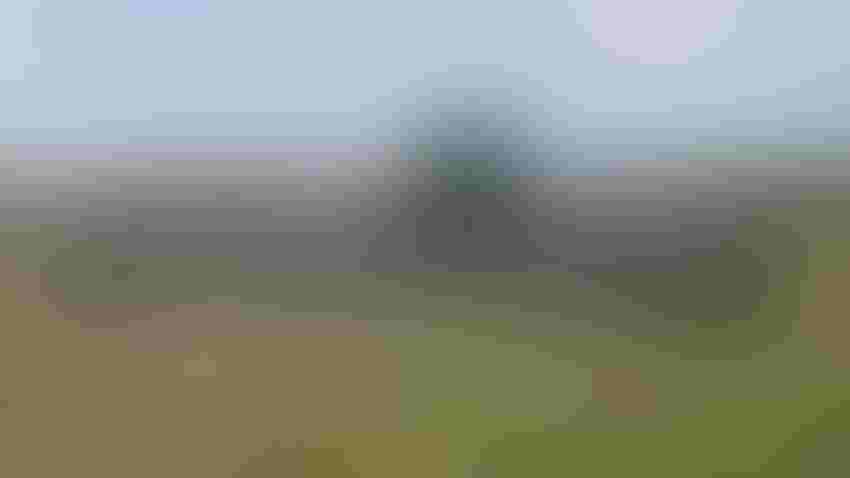 STEP AWAY FROM TILLAGE: Ray Chattin, chairman of the Indiana State Soil Conservation Board, challenges farmers who haven't done so to take their next step toward regenerative agriculture. That might mean walking away from tillage.
Tom J. Bechman
For the first time in a generation, those battling soil erosion in Indiana at the state level expect a meaningful increase in state funding. That's good news for all Hoosiers, and especially for farmers and soil and water conservation districts. Now it's time to invest that money in well-executed efforts to show measurable progress toward taming soil erosion.
Hundreds of people helped persuade legislators to take a bigger role supporting conservation. Two fighting the hardest were Ray Chattin, Knox County, and Les Zimmerman, Vermillion County.
Chattin took the occasion to express his gratitude and issue a challenge to all those who value conservation in Indiana. The fight isn't over — the real battle against soil erosion has just begun. More converts are desperately needed. Chattin explains it best in his own words.
Chattin's view
Dear editor:
This spring we witnessed renewal of a practice as old as agriculture itself: tillage, or more appropriately, "breaking" of the soil. Tillage systems have been a proven means of crop production. But agricultural research, advances in technology and years of practice have proven that corn, soybeans and wheat can be grown more efficiently and profitably under no-till.
No-till and cover crops allow soil biology to function more naturally. That enhances soil structure and productivity while reducing soil loss. It also sequesters massive amounts of atmospheric carbon. The new term for this system is "regenerative agriculture."
The Purdue Agronomy Department estimates Indiana's annual soil loss from tillage in excess of 100 million tons. Imagine sitting at a railroad crossing waiting on a train made up of coal cars, each loaded with 100 tons of soil traveling at 60 miles per hour. You would sit for 10 and a half days, watching Indiana's agricultural productivity disappear before your eyes.
Far too many acres are still subjected to tillage. The train needs to be shortened.
Yes, soil erosion has been cut by more than one-third since the mid-1980s, and SWCDs have played a large role. Extra state funding that we are finally receiving will help, and we are grateful for it.
But we have a long way to go. We can and must do better.
For over 75 years, local SWCDs have worked to modify farmer behavior through education, technical assistance and financial incentives. The goal is bringing regenerative agricultural practices to every acre.
Within the next 25 years, economic and agricultural sustainability will make regenerative agriculture the standard for most farmers. Yet generational habits die hard. Adopting regenerative agriculture represents an extremely challenging transition in management and investment in new technologies.
Yet the knowledge to successfully make this change is sufficient and evolving. Help from SWCDs, the Natural Resources Conservation Service, Indiana Conservation Cropping Systems Initiative, Purdue Extension and practicing farmers is available for the asking.
Soil and water stewardship is ultimately defined by an individual's respect and reverence for the land, for the creatures that depend on it and for the unborn who will inherit it. If we want to deliver a soil resource to them that is much more productive and resilient, now is the time to act.
Ray Chattin,
chairman, Indiana State Soil Conservation Board,
Decker, Ind.
Subscribe to receive top agriculture news
Be informed daily with these free e-newsletters
You May Also Like
---