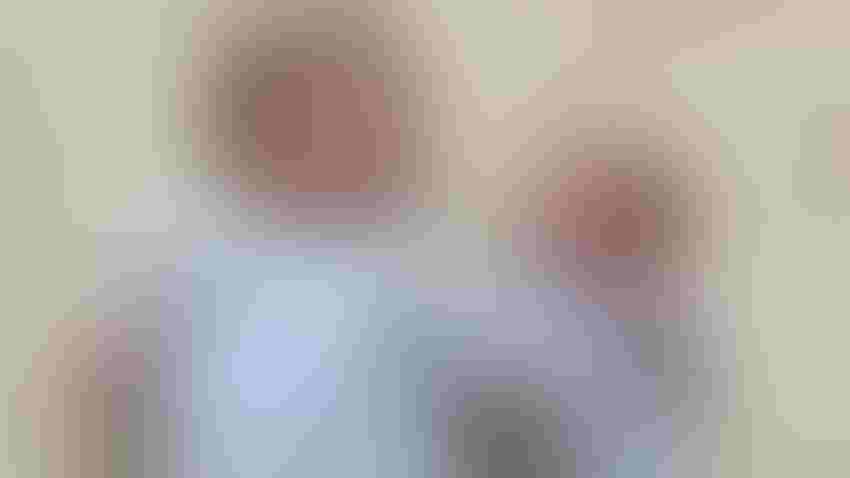 DYNAMIC DUO: If data dictated all of our future decisions, we would never see the great blessings of big, bouncing, baby boys like my grandsons, Grayson and Everett.
Mindy Ward
How many of us asked our spouse their birth weight before marrying them? We are picky about our cattle and look into their expected progeny differences, but not so picky about our spouses.
I mean, as farmers we take a deep dive into the data on prospect bulls or, for that matter, females. We look at things such as:
We analyze. We find the right matches between bull and female based on the numbers. But I did not ask my husband for his EPDs to see if we would be the perfect pairing. Maybe I should've.
I did the old-school visual assessment: I married a 6-footer so my kids would meet the height requirement for the roller coaster at theme parks. Good news, it worked. They did gain a few inches, and they are in the 5-foot-4 range.
But I should've asked for more information, especially regarding birth weight.
I came into the world at a tiny 6 pounds, 4 ounces. My husband? 9 pounds, 8 ounces. Uh huh, you see where I'm going here. I should've asked.
Our girls posted well above 8 pounds, 6 ounces — and one into the 9 range. So, it should've been no surprise that my girl would have big babies. The first boy — 9 pounds, 11 ounces.
At that point, data would suggest offspring might be a bit too big for mama. Still, he was just way too cool to stop at one grandchild. So, they ignored the EPDs.
We welcomed our second grandbaby Sept. 27 weighing in at 11 pounds, 1 ounce. When we sent out his arrival via family text, my sister-in-law joked, "So, what's the toddler's name?"
Everett James.
He is healthy, yes heavy, but well worth the big birth weight and lack of "calving" ease. Our fingers are crossed on mature height, but he was only 21 inches long. We may be wishful thinking.
He is so loved. We are so blessed. He defies data.
I guess EPDs in humans should not be a deciding factor for marriage. We'll just leave them to the livestock industry.
Subscribe to receive top agriculture news
Be informed daily with these free e-newsletters
You May Also Like
---