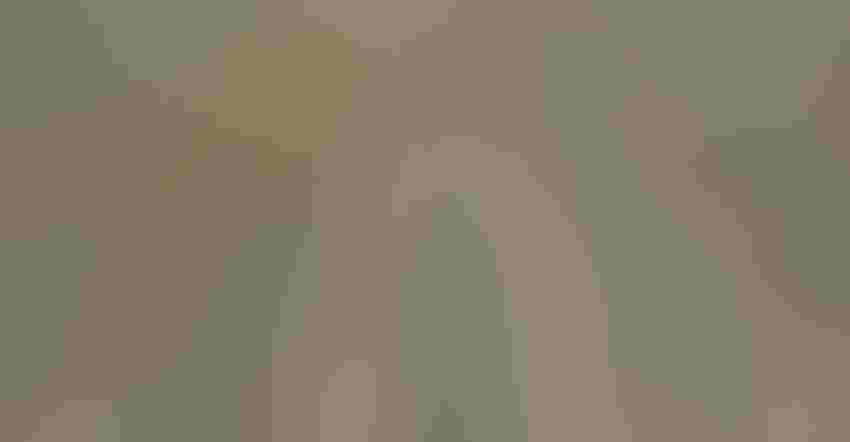 BEAUTIFUL SIGHT: To Carter Morgan, Cayuga, Ind., this is what corn should look like early in the season. He and his family primarily plant green into cover crops, and they like the results.
While interviewing a soil and water conservation district supervisor who is also a no-till farmer recently, the subject turned to getting more people to use cover crops. Even for this seasoned, longtime supervisor, there wasn't an easy answer. Either people have already seen the light and want to learn more about soil health, or they just aren't interested.
The discussion hit home with me. I've covered soil conservation for nearly four decades, and have served my county SWCD for that long, too. I championed T by 2000 in the 1980s and Clean Water Indiana, and still long for the day when the Indiana General Assembly realizes that program needs a more consistent source of funding than the cigarette tax. There is also a much greater need for funds to energize conservation efforts statewide than the state currently provides.
Cover crops and more
We've devoted lots of space to cover crops. They've helped many people protect soil, and they've helped turn average land into productive land again.
But in central Indiana where I live, cover crops are the exception rather than the rule. Some people use them and make them work successfully. Others say, "No thanks."
When I drive from Lafayette to Marion, then down to Shelbyville and over to Martinsville, I see more tilled fields in the spring than anything else. You notice cover crop fields because there aren't many.
This spring I made a couple of trips into far northern Indiana, including Kosciusko, Allen and Adams counties, and also into the far south, including Greene, Dubois, Daviess and Posey counties. In those counties, finding a conventionally tilled field was the exception, not the rule. The tables were flipped.
What's the difference? Topography and soils explain a lot. Many have figured out in those locations that if you farm up and down hills with conventional tillage in a corn-soybean rotation, you're fighting a losing battle on minimizing soil erosion. When it rains on conventional-tilled fields, the water runs brown — it's a fact.
After those trips, I felt less like I was hitting a brick wall telling people about cover crops and soil health. Maybe you're not ready for it today. Maybe you still laugh at your neighbors who do it — maybe even at me. That's OK.
Teachable moment
I always remember one evening back in the late '80s, about four years into my career. I had written lots of no-till stories for all four years. One night I went to dinner with a neighbor who liked soil tilled into bug dust.
"Have you heard about this no-till farming?" he asked. "Do you think it will work?"
I was dumbfounded. Had he not read anything I had written in four years? He acted like the concept was brand-new.
The short version of the story is that his life changed suddenly. He lost his labor supply and needed to do more with less. No-till looked appealing, and eventually, he no-tilled successfully.
If you haven't tried cover crops, or tried them once and they failed, maybe your aha! moment is still coming. If they don't work, if you can't plant green, why do so many people in parts of the state do it successfully?
It's a question worth asking. I know where you can find a story or two to get you started if you want to learn more!
Comments? Email [email protected].
Subscribe to receive top agriculture news
Be informed daily with these free e-newsletters
You May Also Like
---