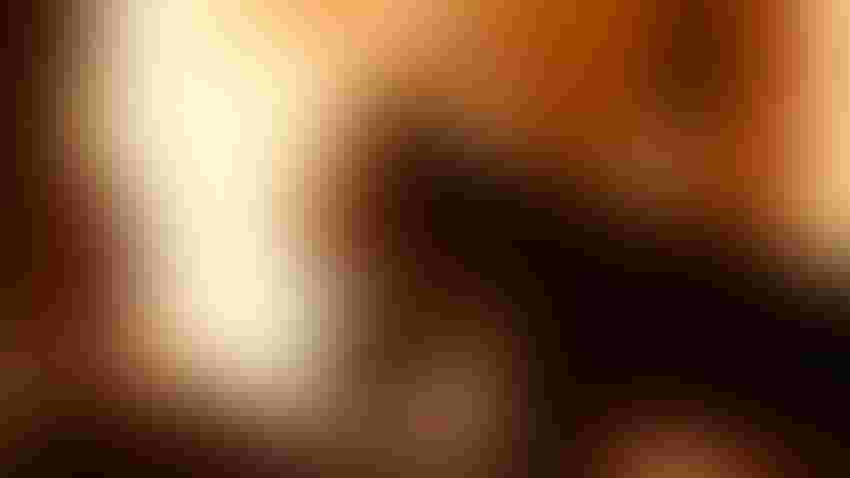 FIRED UP: Two people could not be more different than my husband and I when it comes to what constitutes the perfect temperature in the house during the fall and winter.
Ashley Cooper/Getty Images
I was reading a post to my beloved written by a woman on a livestock page on Facebook. New to chickens, she asked for help. She had two hens "co-parenting" chicks. She claimed the chicks were spending a lot of time under the mothers but didn't know if they were receiving enough milk. Laughing hysterically, I turned to see his response. Over his chattering teeth, I made out a slight mumble. Oh yeah, I thought to myself, it's October. He's too cold to talk.
My man takes on a new persona once cooler weather settles in. Warmth is his new best friend. His vocabulary reduces to three main phrases.
The first is in response to anyone who dares open an outside door. It doesn't matter if your arms are full of groceries. You should be able to slink through a 3-inch crack. Grandchildren learn to pass through in record time. The door must open only when necessary or else we all hear, "Are you trying to heat the outside?"
Phrase No. 2 is a bit more complicated. We do have a wood-burning stove, but I insist on conditions. The forecast must predict below-freezing temperatures. And none of that stoke it and fling the flue open. It must remain slow, steady and at a low burn. I'm not into pulling out tank tops and shorts because it feels like balmy August.
Given the green light, he's like a giddy little boy in the candy store. I must admit, no one builds a good fire like him. Though the rules are well established, I hear the familiar echo, "Why do we have a stove if you won't let me use it?"
Thermostat wars
The third phrase comes from thermostat wars. I don't see how he feels anything under his two layers of thermal wear. My beloved begins checking his stash of "long johns" in August. My long-sleeve shirts are still neatly folded on the bottom of the pile.
He gains 10 pounds from all the clothes he wears. It's fair that the person with bare arms can express her discomfort to the person whose only exposure is his face. I calmly explain he can always put more on; I can't take any more off. His response is always, "You're freezing me to death."
During colder months, marital bliss hangs within a very delicate, 5-degree balance. He believes a thermostat set on 70 is ridiculous when frost is settling on the ground. Instead, he reasons that a thermostat resting at a much more pleasant 65 is way more compliant to sweaters and the atmosphere of fall.
Our household could be a test pilot for the durability of thermostats and the effectiveness of long johns or thermals. When the perfect storm hits and all three phrases are spewing out, I toss him my favorite, "If you're cold, grab a blanket. Go cuddle with the 15-year-old cat that refuses to die." He snaps out of it as he shuffles to the thermostat or wood stove.
Subscribe to receive top agriculture news
Be informed daily with these free e-newsletters
You May Also Like
---