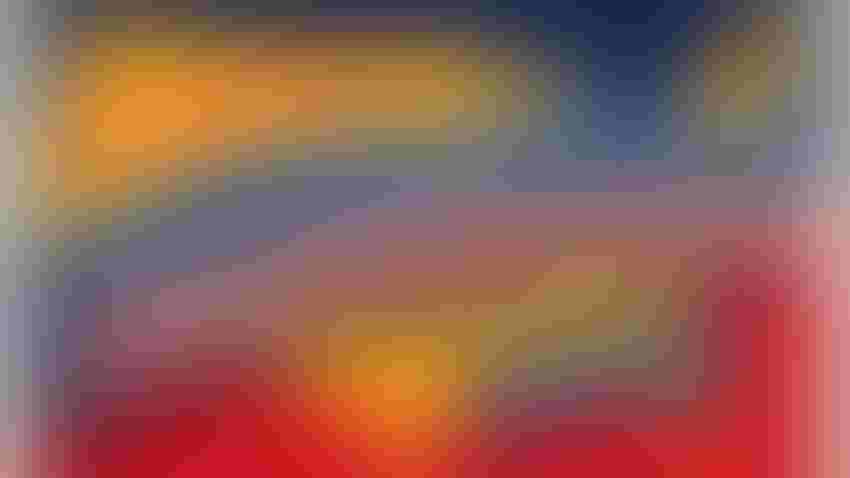 I recently returned home from Grand Island, Nebraska, where Tom Osborne is king, and Albert Einstein commands an airport bench (he really does). I was in town for Husker Harvest Days, billed as the as the world's largest totally irrigated working farm show. The show was a blast, but I couldn't resist checking out what else goes on in this less-traveled part of the world.
Being the guy who covers government policy, I figured I'd go straight to the top and call Grand Island's mayor. Alas, I was told he'd be out of town for the week.
Was he dodging my questions? Perhaps. Or maybe he didn't want to play second fiddle to the governor who was flying in for the show. Regardless, the city admin told me not to worry. She instructed me to leave a message for another city official who would call me back shortly and "be happy to answer" all my questions. 
I'm still waiting for that call.
Undeterred by rejection, I hopped in my car and made a beeline for the tallest building in town. Minutes later I found myself in downtown Grand Island, known to locals as the Railside District. It's a charming area filled with shops, restaurants, pubs and breweries.
I do love a good brewery. However, before I could indulge in hoppy libations, I spotted the city tourism office. Maybe they could help me navigate the isle.
Inside I met Dana, possibly the sweetest woman on Earth. She was unbelievably helpful, patiently answering all my questions. City Hall could use someone like her.
Grand Island? It's named after a long-gone island in the once much-wider Platte River.
Albert Einstein? He's just one of several public art pieces donated by a local couple. I'm told Abraham Lincoln presides over a nearby school.
Best place to eat? Look no further than the 80-something-year-old Coney Island Lunch Room. They have malts and loose meat hot dogs. (I was wary about the loose meat hot dogs until I later learned they are just normal hot dogs with ground beef piled on top.)
Dana didn't like my working headline for this story. The tourism office prefers "Nebraska's favorite island." And just so I wouldn't forget the proper town motto, she gave me a lime green T-shirt emblazoned with the slogan. It's a catchy tagline, but I'm stubborn and stuck with what I had.
As I was about to depart for Coney Island, Dana informed me the Lunch Room was closed that day. Ninety-eight-year-old co-owner Gus Katrouzos had just died. Turns out Dana was headed to his memorial service when I came barging into the office. Loose meat hot dogs would have to wait.
Instead, I made my way to Chicken Coop, Inc. There were no chickens, but plenty of tasty brews from Thunderhead Brewing Company in nearby Kearny. It's a big place with sports on the TVs, pull tab machines, and bartenders wearing shirts advising me to "choke down the chicken and spit out the bone." I could get comfortable here.
Alas, I was running out of time and needed to try one more place. Throughout my stay, I kept noticing this small dive in an aging strip mall called BT's Lounge. I was warned not to go there. A couple of locals may have uttered the word "sketchy."
Of course I had to check it out. Nobody paid much attention to me there, but the beer was cold and cheaper than anywhere in town. There were lots of people (mostly guys) blowing off steam after a day's work. It would have been fun to make friends, but I still had more to do.
My phone rang when I got back to my hotel. It was Dana, calling back with an answer to something I'd asked earlier (see, City Hall -- it's not that hard).
I'd asked her to tell me her favorite dive bar. Dana admitted she's not much of a bar fly, but that didn't stop her from getting an answer.
Unsurprisingly, they did not recommend BT's. Instead, Dana's friends agreed that Glass Bar is where I wanted to be. This was the quintessential no-frills Midwestern bar I'd been searching for. Unfortunately, I never made it there. Guess I'll add it to my newly started Grand Island Bucket list.
The following day, after scarfing down a superb burger at Sin City Grill, I had about an hour left to kill. I decided to trek out once more and see what else I could find around the island. Not much stuck out to me until I stumbled upon something called Fred's Flying Circus. There, rising high above an unremarkable fence was a collection of maybe 10 life-size fake cars with various cartoon characters. What in the world is this? I suppose there was only one way to find out.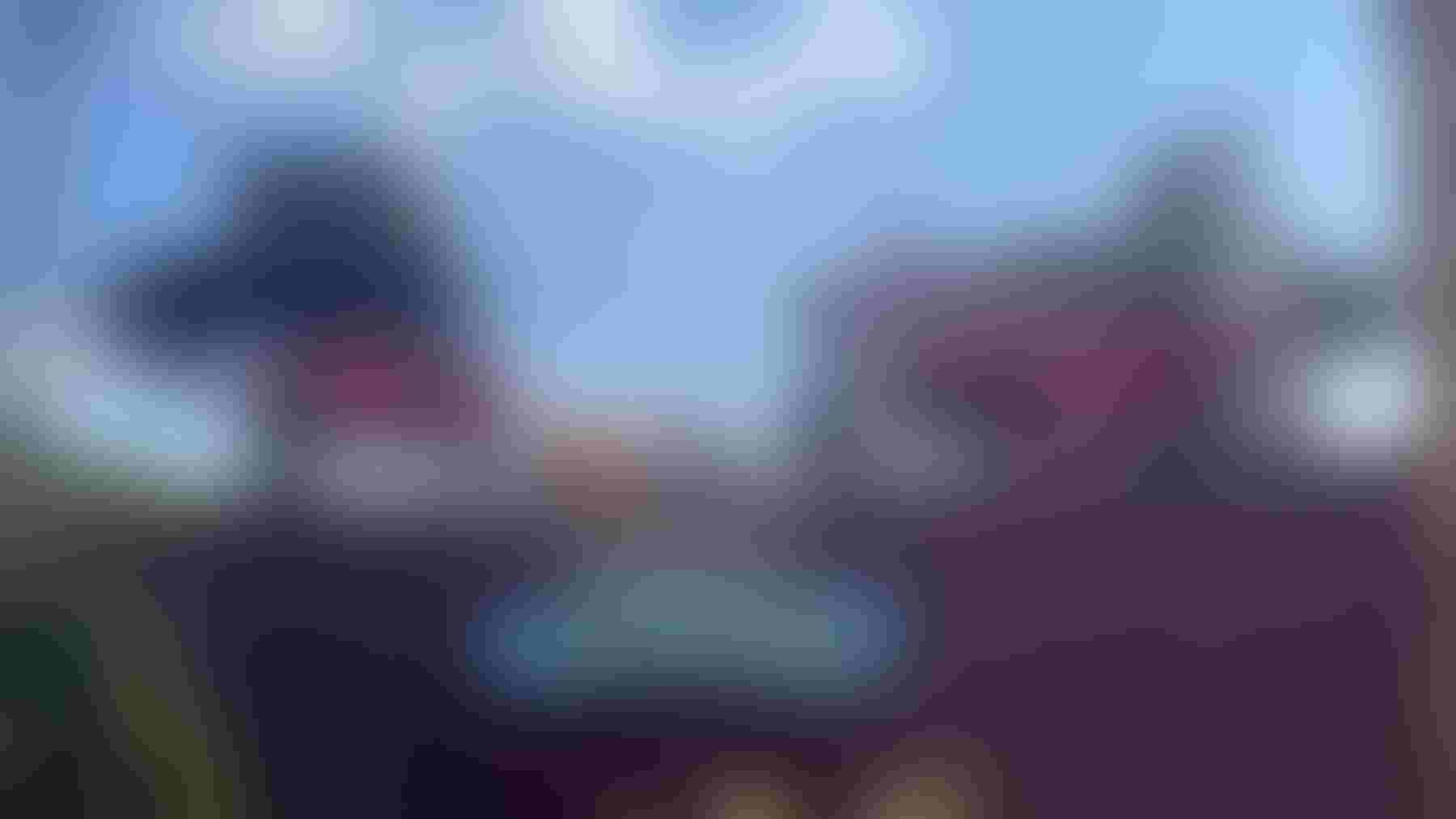 Credit: Joshua Baethge
The adjoining building said I was standing outside G.I. Body shop. I walked inside the small office, but nobody was there. I suppose the mechanics were busy fixing cars. Or maybe watching cartoons. The only soul in the room was a big lazy dog sleeping on the floor. Maybe if I tapped my fingers on the wall, it would wake up and alert the owners. 
As expected, the dog perked up and started barking. Loudly. Then, through what must be the world's largest doggy door, came two more angry canines. I think they were pit bulls. Or maybe coyotes.
The fearsome animals didn't seem to like me and started jumping against the small counter separating us. Could they clear it? I don't know, but I wasn't about to find out. This was my cue to leave. It was time to go home.
Subscribe to receive top agriculture news
Be informed daily with these free e-newsletters
You May Also Like
---