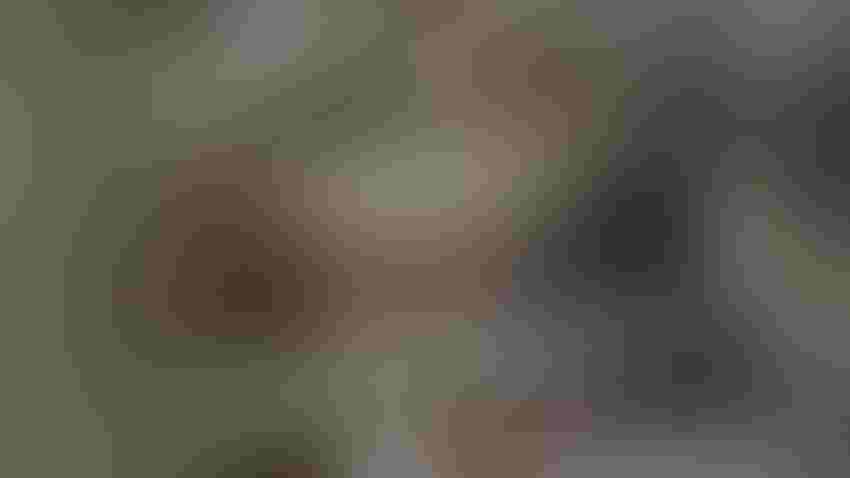 CHANGING SPACE: California's Prop 12 and Massachusetts Question 3 will force pig farmers to give sows and gilts more space, or else the pork products from those animals will not be allowed to be sold in those states.
Courtesy of National Pork Board
About the only certainty surrounding California's Prop 12 is that the U.S. Supreme Court allowed it to be enacted, and it will go into effect in early July.
For those who haven't been paying attention, Prop 12 was passed by California voters in 2018, and it will prohibit the sale of pork products from animals raised in production facilities that do not meet the Golden State's arbitrary "humane" standards as they pertain to sows and gilts.
California is not a hotbed for hog production, but Prop 12 reigns supreme over hog production practices regardless of where those pigs are raised. This leaves pig farmers in the other 49 states, as well as producers from around the globe, to adapt to the Prop 12 standards or be shut out of the California market.
On the heels of Prop 12's green light from the Supreme Court, Massachusetts has a similar law that as of this writing, may go into effect later in July. Similar to Prop 12's sow housing standards, Massachusetts Question 3 adds the caveat prohibiting the shipment of whole pork through Massachusetts.
This greatly affects neighboring New England states, as the National Pork Producers Council says an estimated $2 billion worth of pork passes through Massachusetts to other states of destination.
The two laws affect both consumers and producers.
Some may say forget about Massachusetts and California, but according to a Profit Maximizer report by Steiner and Co. on behalf of the National Pork Board, the combined population of those two states is about 14% of the U.S. as a whole. The affluency, though, in those two states puts their per-capita expenditures above average, representing about 17% of national expenditures.
When people have more money, they spend more on food, and meats usually are high on the grocery list.
Once Prop 12 and Question 3 are enforced, meat counters in those two states may have slim pickings. Prop 12 covers uncooked pork, which means, apparently, that frozen cuts such as ground pork originate from pigs raised humanely. This presents an opportunity for NPB to further its push to get ground pork at the top of consumers' minds.
Producer turning point
It is estimated that 5% to 8% of U.S. hog production currently meets these standards, allowing few producers to sell into the California market. The rest of the country's producers face tough decisions: Convert to meet these new standards and sell into California, or stay the course and see what happens.
Industry estimates put the compliance conversion cost in the $294 million to $348 million range. That is a big ask of producers facing some of the toughest financial times in the past 25 years, as profits will be hard to attain because of high input costs.
Adding the prospect of expensive remodeling to meet the Prop 12 or Question 3 standards is not a pill producers want to or can swallow in the current climate. This combination of conditions may see an exodus of producers from the industry, between those already sitting on the edge of existence or those in their sunset years without a generation to absorb the operation.
There's a fear that California and Massachusetts are only a beginning. It is believed that many others were merely waiting in the wings to see how the Supreme Court ruled on Prop 12. It remains to be seen if the floodgates open for similar production restrictions in other states. Of course, there's nothing stopping states from writing even more strict production regulations.
A glimmer of hope exists as Congress may get involved to halt one state's overreach to another state's practices. Stay tuned.
Schulz, editor of The Farmer, grew up on the family hog farm in southern Minnesota, before a career in ag journalism, including National Hog Farmer.
Subscribe to receive top agriculture news
Be informed daily with these free e-newsletters
You May Also Like
---