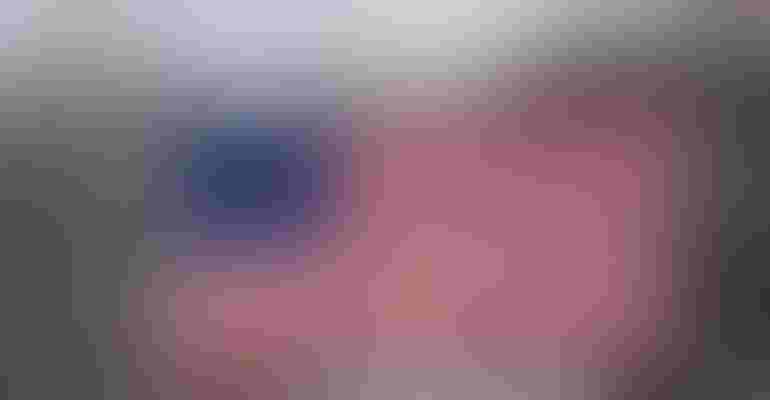 ETHANOL CAN REPLACE RUSSIA OIL: Renewable Fuels Association President and CEO Geoff Cooper says U.S. ethanol producers currently have enough excess production capacity to supply enough ethanol to entirely replace equivalently the amount of crude oil the U.S. currently imports from Russia which amounts to $67 million a day for their oil.
Renewable Fuels Association
President Joe Biden offered his State of the Union address this week in the wake of the Ukrainian invasion that continues to send energy prices soaring with crude oil surpassing $110/barrel. Biden was criticized for his lack of solutions to put into place today to address a problem that is only going to get worse.
During his address, Biden said: "Let's provide an investment and tax credit to weatherize your home and your business to be energy efficient and get a tax credit for it; double America's clean energy production in solar, wind, and so much more; lower the price of electric vehicles, saving another $80 a month that you're not going to have to pay at the pump."
But as Geoff Cooper, president of the Renewable Fuels Association, pointed out while Biden spoke of the need for clean energy and stressed his support for electric vehicles, President Biden missed the opportunity to tout the role that renewable fuels like ethanol could fill both immediately as well as long-term. "In short, ethanol checks all the boxes," Cooper said in a recent blog response to the SOTU.
Cooper shared that U.S. ethanol producers currently have enough excess production capacity to supply enough ethanol to entirely replace equivalently the amount of crude oil the U.S. currently imports from Russia.
Cooper also pointed out the blending of ethanol displaced 500 million barrels of imported oil just in 2021. "More ethanol could easily be blended simply by the Biden administration supporting and allowing year-round availability of E15."
Solutions from the Land – a farmer-led group formed in 2004 with the goal of achieving 25% of domestic energy needs from renewable sources by the year 2025, continues to try to shape the national dialogue and policy decisions on the need for a new, clean and secure energy future.
"One of the quickest ways to achieve national energy and economic security is to remove any impediments to deploying ready-to-distribute homegrown, low carbon and lower cost biofuels. EPA has the authority to improve fuel quality by approving higher blends of ethanol and biodiesel in our nation's gasoline and diesel fuel supply, and President Biden should direct the agency to do so immediately," explained SfL President Ernie Shea in his blog, Conflict in Ukraine, UN Climate Change Report Ongoing Threats.
"The Russian invasion of Ukraine – mounted by a man who, for all intents and purposes, is a petroleum dictator – brings to the forefront the risk posed to the energy security of all nations who depend heavily on fossil fuels for power, transportation, heating and other functions. It also brings into sharp focus the need for a new, clean and secure energy future," Shea says.
The Environmental Protection Agency is soon expected to finalize biofuel blending requirements for 2021 and 2022 and address a controversial bid to retroactively alter volumes set for 2020. In a joint statement by Growth Energy, Advanced Biofuels Business Council, American Farm Bureau Federation, Clean Fuels Alliance America, National Farmers Union and Renewable Fuels Association, they note:
"American-made biofuels are the only abundant, affordable, homegrown alternative to oil that can immediately extend the domestic supply of liquid fuels. It was the right solution when experts warned time and again that the Organization of the Petroleum Exporting Countries and Russia would not protect American drivers from inflated fuel costs. Today, the economic case for biofuel blends is as clear as the signposts outside every fueling station," the groups state.
Ethanol is trading at a steep discount compared to unblended gasoline, often 50 to 60 cents per gallon, and consumers are driving out of their way every day to capture the extra 15 cents or more per gallon savings on higher blends like E15.
David Holt, president of Consumer Energy Alliance, the leading energy and environmental advocate for families and businesses, questioned why Biden's rallying cry for "Make it in America" excludes the American oil and gas industry. Holt explained domestic oil production is more than 1.5 million barrels a day below the peak production of 2019 when oil prices were a mere $57/barrel.
"The president's address missed the opportunity to make a course correction and loosen the stranglehold put on the domestic energy industry through over-regulation and poor policies. Americans desperately need a realistic response to high energy prices and the highest inflation in 40 years, and they did not hear that in the State of the Union," Holt said.
"Instead of meeting our own growing energy needs, we are sending $67 million a day to Russia for imports of oil produced with little regard for the environment and asking foreign nations to supply energy we have here in America," Holt said. "Americans should not be fooled into thinking that a Strategic Petroleum Reserve release of what's roughly a day of U.S. oil consumption will make any difference when they fill up their gas tanks."
The national average price for gasoline hit $3.66 a gallon on Wednesday, up 34% from a year ago, according to AAA. It's definitely sticker shock when I'm filling up my minivan, but for farmers, those costs are going to start chipping away at your bottom line. It's time for America to get back to its homegrown solutions.
Subscribe to receive top agriculture news
Be informed daily with these free e-newsletters
You May Also Like
---