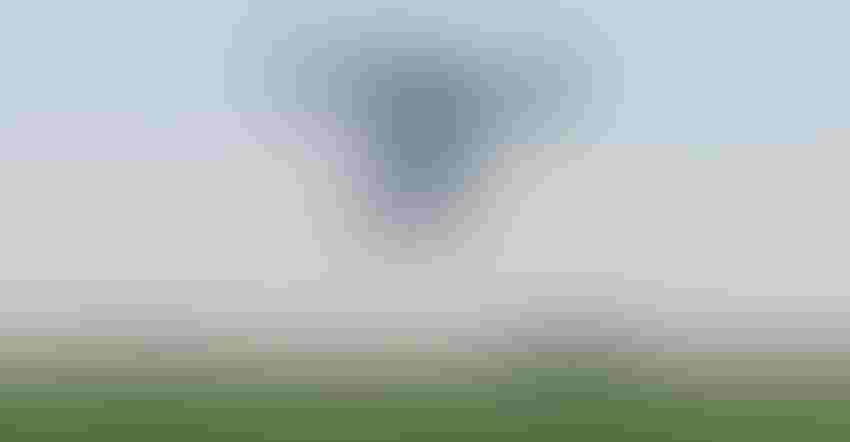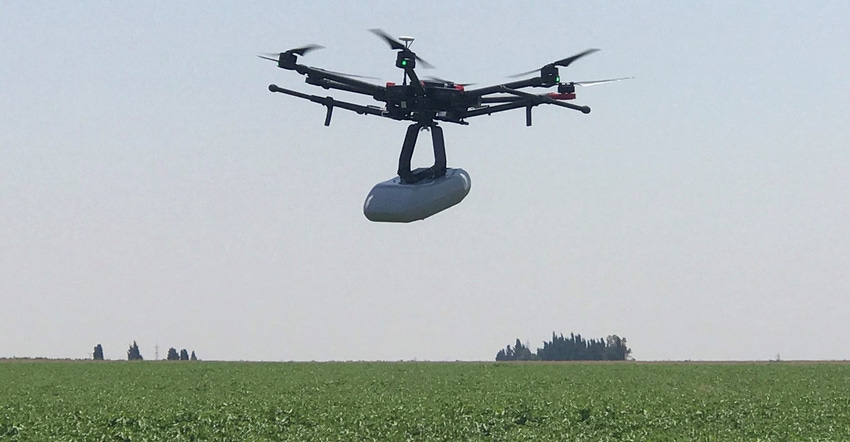 TRACKING CROPS: The imaging system used by Taranis works with proprietary software to capture high-resolution images that can help farmers throughout the season.
Courtesy of Taranis
Editor's note: Tech Notes is an occasional series of articles that takes a deeper look at farm tech tools to provide added perspective on the advancements happening in agriculture.
Aerial imagery is a growing business these days, due in part to the use of machine learning to help computers better make sense of what high-tech cameras "see" in the field. Team high-resolution imagery with computer-aided analysis tools, and crop scouts could get a leg up on more effectively covering ground.
Ag startup Taranis is focused on bringing those analysis tools to crop scouts, consultants and retailers. "We work closely with channel partners, retailers, cooperatives and independent crop consultants to serve growers better," says Ofir Schlam, CEO and cofounder, Taranis.
The company has fine-tuned its approach and expanded services. "We have been enhancing our solution for in-season crop management," he says. "From plant to harvest, we have deliverables for every week of the season." And that's a key to the evolution of the company: a full-season approach to crop management.
And investors are taking note, too. The company recently announced a Series C round of funding for $30 million in Series C financing. This is a significant step for the company, because Series C means the company is moving away from "startup" class to the more established business class.
Eyes in the sky
We've shared that Taranis' focus is high-end imagery — including a special mounted camera on drones or airplanes that can capture precision images at speeds over 120 mph, and yet still see an insect sitting on a leaf, with enough detail to recognize which insect it is. And while that machine has some patented precision photography tools, Schlam notes that the high-resolution aerial imagery is not what sets his company apart.
The key is artificial intelligence focused on agronomy, using information the company has been collecting from recurring customers, covering recurring fields and gaining more analytics so that farmers can plan better for the next season. But Schlam adds that there are more things that can be done in-season, and Taranis has developed tools to carry through from planting to harvest.
The eyes in the sky are still a key part of the equation. The company's AI2 SmartScout Solutions can capture high-resolution imagery from planes. "We can cover a 100-acre field in six minutes," he says. "We can collect 20 times more data points than regular agronomists have time to scout."
At that speed, can Taranis really "see" anything? To get an idea of the resolution, Schlam says it's possible for the system to "see" Japanese beetle damage and measure the percent of leaf area loss in an entire field. "Usually an entire field is not affected, but we can see hot spots of insect damage early; and if we take imagery every week, we can see the trend and determine the right threshold to do something about it," he says.
This approach doesn't mean the end of the crop scout on the ground. Instead, it means the crop scout on the ground can target his or her time much more efficiently to help farmers make decisions much more efficiently.
Full-season approach
When Farm Progress first started covering Taranis, the focus was on one or two tasks, but Schlam says the company can offer a full-season offering. "We can start right after planting to look at plant population and emergence level to see if replanting is needed, or if flooding or dry weather have had an impact," he says.
Schlam goes on to say the second insight is weed pressure — looking at escaped weeds and identifying areas that need extra scouting to determine the presence of resistant types. "We can recognize the exact species, and no other solution can do that," Schlam points out. "We have 90 types of weeds we can recognize by species, which can drive different decisions in herbicide choice and variable-rate application."
Finally, the system can evaluate field health, looking at plants and their vigor. This flight time can help identify disease pressure, and perhaps late-season insect pressure. Schlam says some customers contract for weekly flyovers in season.
Service providers can use Taranis services, or buy the equipment and train with the system to capture their own scouting insights. The company has more than 100 drones in the air doing work around the country, and that's expanding.
Investor feedback
A Series C round of funding is significant, showing a company has moved farther from simply being a "startup" to more of a stood-up company. And one investor who has followed Taranis along the journey is Arama Kukutai of Finistere Ventures. He notes that the opportunity he sees with the company is the ability to digitize the role of field scouting.
"This has been the promise for a long time," Kukutai says. "In terms of quality and resolution, Taranis has effectively delivered for the customer. We're seeing significant shifts in [aerial imagery] with more sources of high-resolution images."
The challenge is that without analytics, those images are just nice pictures. Kukutai notes that Taranis' proprietary analytic software and identification tools are setting the company apart.
Kukutai also notes that Taranis doesn't focus on just one area or part of the season. "One of the learnings for us is that the range-of-use cases isn't just around postemergence [crop protection] in-season, but those imaging tools can be used for preseason planning. That's a critical development."
The precision ag world has seen a lot of attention from startups lately. And some are gaining more traction as they fine-tune their approach to market. For crop scouting, fast, high-resolution image capture, combined with analytic tools that produce prescriptive recommendations, can enhance services offered in-season. The offering is unique to Taranis, and it's an area that bears watching for the future.
Subscribe to receive top agriculture news
Be informed daily with these free e-newsletters
You May Also Like
---