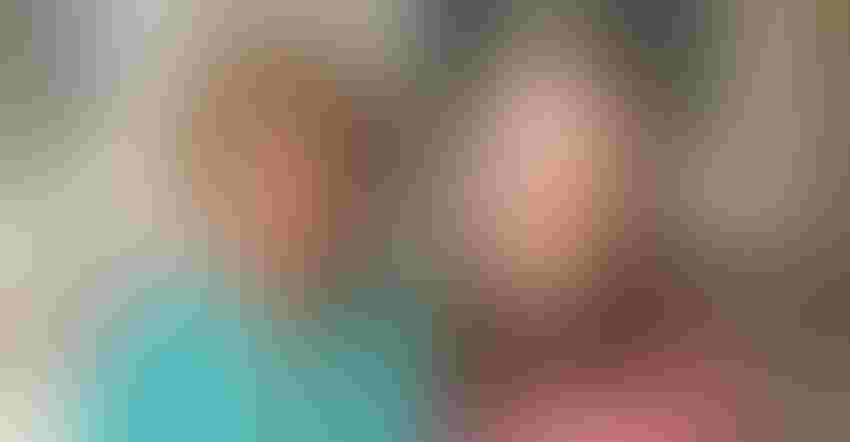 SPECIAL DAYS: Grandma Sharon and Caroline celebrated 13 recently and on their list of stops? Dick Blick art supplies store and Chick-fil-A.
Holly Spangler
Every year on their birthday, my mother-in-law takes each grandkid for a special day. It's a whole day with Grandma Sharon to do whatever they want, and it happens every year, starting on their fourth birthday. It's a tradition that started more than 20 years ago with the oldest grandchild, and it's still going strong today.
If they want to shop, she shops. If they want to jump on that thing at the mall that parents will never pay for, she does it. If they want to go to three John Deere dealerships in three towns because they're a 6-year-old boy, she takes them.
Random art supplies? On it. Dress clothes for a new job? On it. Lunch at their favorite place, even if they're in a big town and they pick Dairy Queen and she feels disappointment deep in her soul? Still on it.
All year, every grandkid looks forward to their special day with Grandma. They set a date and they begin hatching plans early. And here's the thing: Sure, it's fun to have all your interests indulged in a way your parents seldom can or will. But what they really love is the quality one on one time with Grandma and her undivided attention.
It's a high bar for future grandmas in our family. But most of all, it's a sign the world could use more Grandma Sharons. Can't you just imagine your community if every kid felt the love of a Grandma Sharon and her undivided attention? It's love in action, and we could all use a little more of that.
Comments? Email [email protected].
Subscribe to receive top agriculture news
Be informed daily with these free e-newsletters
You May Also Like
---