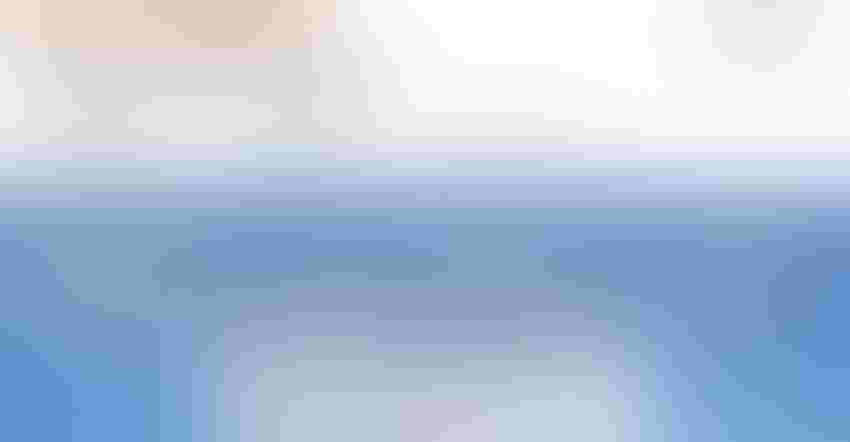 Southwest Farm Press print issues are now digitally available on the website, including the first issue of 2023, the Economic Outlook Issue.
Farm Press
2023 is underway! I hope you enjoyed a wonderful holiday season with your family and friends and if you are like me, you're staring at the Christmas tree wondering who is going to take it down! (Rock, paper, scissors.) 
For years, Farm Press has kicked off the New Year with its Economic Outlook Issue. 2023 is no different! This issue is a coordinated effort between economists and specialists from Oklahoma State University and Oklahoma Cooperative Extension Service, and Texas A&M University and its Extension service. Each year, the two-state institutions rotate which will take the lead. This year is Oklahoma's turn.  
OSU and TAMU personnel partner in their area of expertise and author an outlook article. Whether it's taxes, livestock, cotton, or the general overall economic outlook, it's covered in this issue. Farm Press is grateful for the partnership and for the expertise shared in each column. 
Each year, I watch my farmer labor over countless decisions. My guess is you do the same. The risks are high, and the profit margin is narrow. And 2023 is likely to be another challenging year. Our hope is that the information within these articles will provide some insight as you create production strategies for the upcoming year.
In addition to viewing the print issue online, each article from the Economic Outlook Issue will be published each Monday and Wednesday throughout January into February. Keep watch!
As I continue to cover agriculture, my desire is that my articles will inspire you as you read about other producers and also serve as a resource when issues arise on the farm. I can't wait to visit your operation and talk with you and your family in 2023. Everyone has a story to tell and I thoroughly enjoy discovering what that story is! For those, I interviewed in 2022, thank you for entrusting yours to me. It's an honor and a privilege!  
Although I author many of the articles and photos in this publication, there are two managing editors, Sandy Perry and John McCurry, who take what I write, catch my mistakes and rewrite anything that may sound better than what I originally wrote! I appreciate all that they do. Sandy, who has been with Farm Press for 47 years, also designs the page layout in each issue. She creates a work of art with her creative and eye-catching designs. I can't do what I do without them! 
Another writer I'm grateful for is Ron Smith, who was formally the editor of Southwest Farm Press. In between fishing and retirement naps (I give him a hard time), he continues to write informative, accurate and easy-to-read articles. I often tell him, "When I grow up, I want to write like you." He assures me there's no rush!  
Also, valuable to Farm Press are our columnists Kim Anderson of "Wheat Scoops;" John Robinson of  "Cotton Spin;" and John Duff of "Sorghum Focus." "Wheat Scoops" has been a Farm Press staple since 1984 with "Cotton Spin" joining in 2014 and "Sorghum Focus" in 2015.  
Cheers to a New Year! And thank you to everyone who makes each edition of Southwest Farm Press happen!  
*Be on the lookout for Southwest Farm Press's first digital-only issue! It's coming soon! Miss a print issue from 2022? No worries. Follow this link! 
About the Author(s)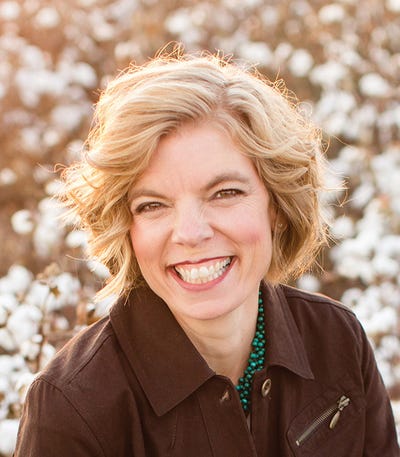 Editor, Southwest Farm Press
Shelley Huguley has been involved in agriculture for the last 25 years. She began her career in agricultural communications at the Texas Forest Service West Texas Nursery in Lubbock, where she developed and produced the Windbreak Quarterly, a newspaper about windbreak trees and their benefit to wildlife, production agriculture and livestock operations. While with the Forest Service she also served as an information officer and team leader on fires during the 1998 fire season and later produced the Firebrands newsletter that was distributed quarterly throughout Texas to Volunteer Fire Departments. Her most personal involvement in agriculture also came in 1998, when she married the love of her life and cotton farmer Preston Huguley of Olton, Texas. As a farmwife she knows first-hand the ups and downs of farming, the endless decisions that have to be made each season based on "if" it rains, "if" the drought continues, "if" the market holds. She is the bookkeeper for their family farming operation and cherishes moments on the farm such as taking harvest meals to the field or starting a sprinkler in the summer with the whole family lending a hand. Shelley has also freelanced for agricultural companies such as Olton CO-OP Gin, producing the newsletter Cotton Connections while also designing marketing materials to promote the gin. She has published articles in agricultural publications such as Southwest Farm Press while also volunteering her marketing and writing skills to non-profit organizations such a Refuge Services, an equine-assisted therapy group in Lubbock. She and her husband reside in Olton with their three children Breely, Brennon and HalleeKate.
Subscribe to receive top agriculture news
Be informed daily with these free e-newsletters
You May Also Like
---