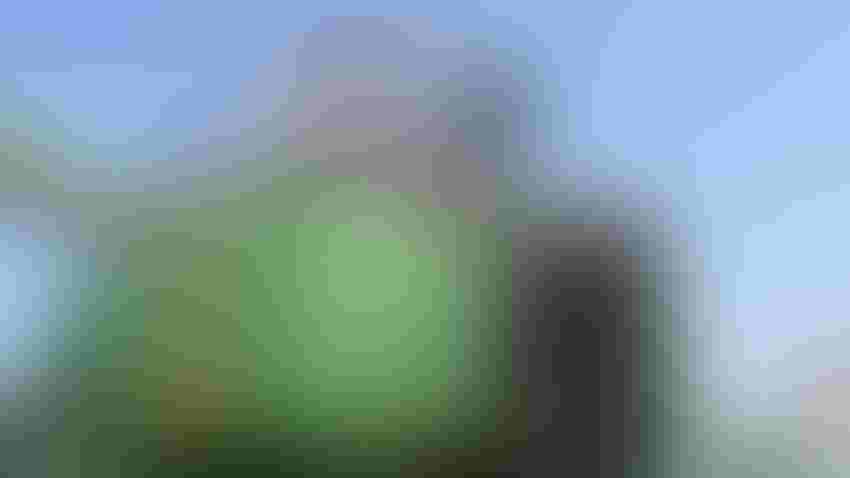 SHARING FARM LIFE: Peterson Farms, owned and operated by Paula Peterson, LEAD Class 38 graduate, and her husband, Tom, are a host farm stop for the Bright Lights summer camp program. This photo was taken during a stop at their farm this past summer with several youth, including students from Japan.
Paul Peterson
by Paula Peterson
Over the past 37 years, I have gotten to share my life and love of agriculture with my husband, Tom. We farm outside of Waverly, Neb., and have raised two fantastic daughters and now are getting to see the farm through the eyes of our three grandchildren.
I am a fifth-generation Nebraska farmer and spend much of my "free" time talking to anyone who will listen about the importance of agriculture in your daily life. As a member of LEAD Class 38, I had opportunities to travel Nebraska, the U.S. and around the world, seeing the value of agriculture but also seeing areas where we need to be more willing to share our story with those that don't get to have the direct connection to our farms.
Plenty of platforms
Spending my summers at the Lancaster County Fair has only made me more determined to be the one to tell the story of our farm and what we do every day. Getting to talk to consumers, parents and kids about where their food, fiber and fuel comes from is one of my favorite things to do.
We also have been involved with the Ag in the Classroom project through Nebraska Farm Bureau for the past 15 years and have been able to take calves, sheep and other farm friends to classrooms in Lincoln, Omaha, Columbus, Prague, Ceresco and Howells.
For more than 30 years, Ag in the Classroom has been a great, free way for teachers to connect directly to farmers and ranchers to be able to show their students where their food comes from and meet the farmers who help grow it.
I absolutely love getting to have the "aha" moments with students, parents and teachers when they come out to the farm and see corn growing in the fields or see cows in the pasture. What we do every day makes a difference in everybody's lives, whether we are raising the crops that become feed for the animals that become food on their table, or raising the corn that becomes fuel that runs the car that gets them to school.
Farm book
A couple of years ago, I decided to step up my Ag in the Classroom experience with my teachers by writing a book about what happens every month on our farm. It is called "A Year on the Farm," and it was picked up by a publisher that saw the value of our farm and our story. It gave me the ability to reach even more people than I ever thought I could.
We also added a Facebook page that is called "Farmer Paula has a Farm," and it now has more than 800 followers from schools over the country and friends around the world. Being willing to talk about what we do on our farms is becoming more critical as families get more and more removed from being on farms, or having that uncle or grandparent who has a farm.
Farmers are very good at taking care of their livestock, raising crops and using practices that are going to help our soil be stronger for the next generation, but we need to do a better job of sharing what we do every day.
Ag in the Classroom is a great way for farmers to share what they are doing with students and teachers who really want to know what it is we do. Three letters a year is all it takes to share our lives with students around the state. Learn more about Nebraska Ag in the Classroom at nefbfoundation.org.
Peterson is a graduate of LEAD Class 38.
Subscribe to receive top agriculture news
Be informed daily with these free e-newsletters
You May Also Like
---