If your farm garden is overflowing with fruits and vegetables this year (mine is — I don't think I can eat or give away any more cucumbers or tomatoes), consider donating them to a food pantry.
In North Dakota, it's easy to find out who might be interested in your extra produce. The Hunger Free Garden Project offers a list of participating food pantries and feeding programs.
Agriculture Commissioner Doug Goehring is asking gardeners across the state to donate extra fruits and vegetables this year to help meet the needs of hungry North Dakotans.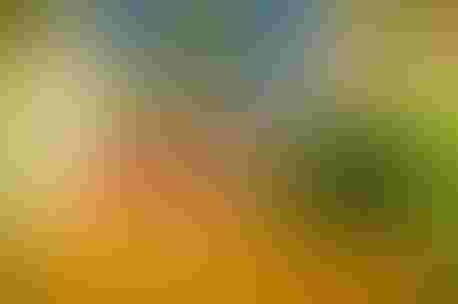 SHARE THE BOUNTY: Garden are overflowing with produce this time of year, and feeding programs throughout the state welcome donations. (Photo: gpointstudio/iStock/Thinkstock)
"One in nine of our fellow citizens seeks food assistance from charitable feeding programs every year," says Goehring. "We are asking individuals and groups to join in the 2016 Hunger Free North Dakota Garden Project to grow and distribute at least 250,000 pounds of fresh produce to North Dakota food pantries, shelters and charitable feeding organizations.
"Sadly in a state that produces so much food, hunger is very much a problem here. The Great Plains Food Bank distributed food for 11.2 million meals in 2015," Goehring says. "Almost 36% of those needing help are children, and 11% are seniors."
"The Hunger Free North Dakota Garden project has not only significantly increased the amount of food we have been able to provide for those in our state struggling with hunger, but it has also played a key role in our goal to provide more fresh and healthy food," says Steve Sellent, CEO for Great Plains Food Bank. "We regularly hear how much having access to these fruits and vegetables is appreciated by the more than 93,400 children, families and seniors who look to us for nutrition assistance each year."
Information about the Hunger Free Garden Project, including drop-off points for garden-grown produce, is available on the North Dakota Department of Agriculture website, nd.gov/ndda.
Organizations interested in receiving produce donations for redistribution should contact Jamie Good at 701-328-2659 or [email protected].
The Hunger Free Garden Project was started in 2010 through the local foods initiative of the North Dakota Department of Agriculture in partnership with the Great Plains Food Bank. The statewide project encourages home gardeners and commercial growers to plant extra produce each year for donation to charitable organizations across the state.
Other partners in the project include: NDSU Extension Service, NDSU Master Gardeners, North Dakota FFA, Dakota College at Bottineau-Entrepreneurial Center for Horticulture, Northern Plains Sustainable Ag Society, The North Dakota Farmers Market and Growers Association, Healthy North Dakota, Creating a Hunger Free North Dakota Coalition, and Pride of Dakota.
Subscribe to receive top agriculture news
Be informed daily with these free e-newsletters
You May Also Like
---