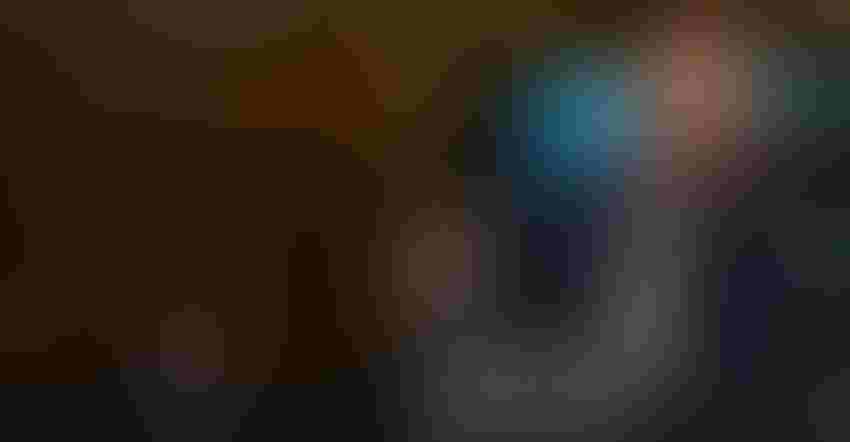 ISSUES FIRST: As the race to replace retiring Sen. Pat Roberts heats up, Kansans — especially Kansas farmers — need to keep agricultural issues at the top of list and a pledge of loyalty to a sitting president out of the picture.
Pool/Getty Images
Agriculture, can we talk?
The late comedian, Joan Rivers, is known to begin her monologue with those three words, "can we talk?" By the time she is in the middle of her routine, the audience is practically rolling in the aisles.
What I have in mind, however, is no laughing matter. Nor am I interested in making us comfortable, which would be preferable as this talk is not pleasant to do. Even so, we must have this frank discussion about the state of the Union and the politics that threatens its existence.
Before I proceed any further, we must first acknowledge that though we in agriculture may be reluctant to participate in any open and frank discussions of this sort — especially in an officially sanctioned public forum, for fear of reprisal from customers, from commercial interests or political operatives — we all know these discussions regularly occur in every hour of every waking moment of every day, somewhere in rural America.
A simple "log-in" to ag-based chatrooms on social media — even in moderated forums sponsored by ag media — is all we need for confirmation that these mostly highly partisan discussions exist. I have read it, heard it and listened to enough explicit commentary about it to make what little hair I have left to curl up in tight little knots. In short, let's cut to the chase and have this little talk.
Crisis in leadership
The U.S. is undergoing a national crisis in leadership. Likely the greatest understatement of the century, this crisis envelopes the entire national leadership structure, from top to bottom.
How do I know this crisis is real? It is very simple. A formal debate between five Republican candidates for the seat being vacated by retiring Sen. Pat Roberts had begun in an empty ballroom — thanks to COVID-19 restrictions — on May 23 in Manhattan.
The main topic of discussion was to have been about agriculture. Tim Carpenter, reporter for the Capital Journal, writes, "The underlying competition among the five candidates at the livestreamed debate … was supremacy in their praise for President Donald Trump. And when compelled (emphasis mine) by the moderator, they talked about agriculture."
Loyalty to the president of the United States is not a compelling reason to run for political office, nor should it ever be a prerequisite for suitability to serve in that capacity.
However, loyalty and service to meeting the needs of the voters is of paramount importance. This constitutionally ordained office and distinct function of the legislative branch that separates them from the executive and judicial branch of government must remain as the founding fathers intended. Governing power as defined within the Constitution is shared by these three entities, and one is not subordinated to any of the other two branches.
In rural Kansas, concerns about the state of agriculture should always be front and center on any political campaign stage, not simply as an afterthought. But that's exactly how it is playing out.
One recent local television ad boasted about candidate X's supreme loyalty to the current president, adding at the end, "…and we support agriculture and trade," as if those were of lesser importance.
It's the other way around, folks.
Legislators should not see role as loyal subjects
Respect for the office of the president is a given. However, a legislator's primary function is not to be a loyal subject to the president, but to be a member of the legislative branch that is empowered to make laws and approve treaties which serve the people's best interests.
We are not a monarchy. The U.S. is a democratic republic, and it shall remain as such.
This is what a campaign debate should be about: Jobs, the economy, and our response to the health crisis and preparedness in the future. It is about fair and equitable immigration laws. It is about human rights and racial equality. It is about Black lives matter as much as white lives. It is about restoring and recovering our lagging balance of trade, restoring and rebuilding damaged relationships with our trading partners. It's about mending relationships between our allies and friends around the world. It's about admittance into the CPTPP alliance, a trading agreement that always was and is the best strategy to countering China's intrusive and controlling dominance in the world's markets.
We may disagree on approaches to governance, in how laws are made, or who should be elected to represent us, but we must never debate who is a more loyal subject to a sitting president. Are we crystal clear on this?
There. This talk is finished. Now, let's go about this task of the people's business and let's keep talking about those things which truly matter to "We the People."
Penner is a Marion County farmer and past president of the National Association of Wheat Growers. His email is [email protected].
About the Author(s)
Subscribe to receive top agriculture news
Be informed daily with these free e-newsletters
You May Also Like
---