Because we live in an age of so much information, we also live in an age of misinformation. Often, the very point of misinformation is to induce fear. As a result, an increasing number of consumers are nervous when they hear about biotechnology being used in agriculture and genetically modified ingredients in the food produced.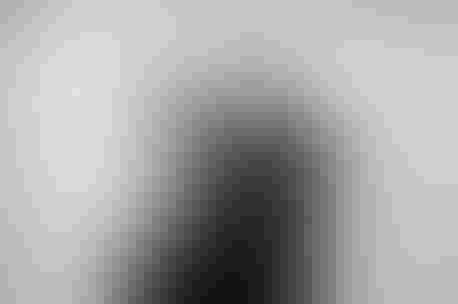 CAST AWARD: Professor Kevin Folta won the 2016 Borlaug CAST Communication Award for his efforts to dispel the myths and assure consumers of the need for biotechnology. Julie Borlaug, granddaughter of the late Norman Borlaug, spoke at the presentation at recent World Food Prize events in Des Moines.
At one of the events during World Food Prize week in mid-October in Des Moines, Kevin Folta was presented the 2016 Borlaug CAST Communication Award. He's a University of Florida Horticulture professor and a leading advocate of biotechnology. He's done as much as anyone this past decade to help consumers understand the biotech behind the food they eat, according to the award's selection committee. CAST is the Council of Agricultural Science and Technology, headquartered in Ames, Iowa.
Helping conquer fears of biotech used in agriculture
Folta is helping people conquer their fears of biotech used in agriculture. The Borlaug CAST Communications Award is named in honor of Iowa-born Dr. Norman Borlaug, a farm boy from Cresco in northeast Iowa who went on to become a plant scientist. He is known as the Father of the Green Revolution, won the Nobel Peace Prize and later founded the World Food Prize. Borlaug died in 2009. His granddaughter, Julie Borlaug, was among those who nominated Folta for the 2016 CAST Award. She told Wallaces Farmer she believes Folta would be her grandfather's nominee.
Activists and celebrities have wide audiences for their messages that biotechnology is a threat to healthy food—messages not backed by evidence. Folta is being honored for countering this by communicating about science. He wants to replace fear with fact. For that, he's been attacked relentlessly, from receiving obscenity-laced social media messages to death threats.
Helping consumers learn who to trust for information
Folta's message is to give people a "heads up" to identify who to trust for information and to evaluate whether the source of the information can be supported with science.
"Even more difficult, Kevin asks people to challenge their own beliefs and not retreat behind them when they appear to be at odds with new facts. Few scientists do this as effectively as Kevin Folta," says Jack Payne, a University of Florida vice president for ag and natural resources and a former Iowa State University vice president for Extension.
Communication is vital to advance new biotech solutions
Relying on misinformation can lead to unhealthy choices, food shortages, and a drag on efforts to stop 3.1 million children a year worldwide dying of malnutrition. Folta speaks about the benefits of agricultural biotech at professional conferences, university lectures and training sessions around the nation. He does this on his own time and often at his own expense. And he still serves to oversee more than 50 faculty members as chairman of the Horticulture Sciences Department at the University of Florida.
Nor does Folta communicate solely with the elite of academia. He frequently speaks at elementary schools and retirement homes. He has a highly rated science podcast on iTunes. He uses Twitter to tweet out science information; he blogs it on the Internet, to reach consumers. "Kevin does this because getting science out of the lab and to the people who can benefit from it is as important to him as the discovery itself," says Payne.
Science can be used to help conquer "Fear of the unknown"
Fear is among the most powerful things a person can feel. It's up to scientists to help remove one of the leading causes—fear of the unknown. "We don't have enough scientists yet who have conquered their own fears of being targeted because they bring consumers the science to help conquer fear of the unknown," says Payne. "CAST and Kevin Folta hope that by presenting this award, it will inspire more scientists to talk more to consumers and not to just fellow scientists and other peers."
Farmers, researchers and others in agriculture need to step up their efforts in communicating the value of biotech to consumers, said Folta, as he accepted the Borlaug CAST award on October 12. Otherwise, they risk permanently losing access to today's biotech seeds as well as a wide array of promising breakthroughs scientists are now developing. "There are a lot of solutions to agricultural issues being developed, and some of those solutions are ready for the market. But they are arrested because of opposition to biotechnology," says Folta. "We must change that."
Need to honestly explain why farmers grow biotech crops
Instead of battling with activists, it's important to communicate the value and promise of biotech to parents who are concerned about their family's nutrition needs, says Folta. "They want to know who they can trust as they make decisions for their family."
It's important to listen to consumers and honestly explain why farmers raise crops developed through biotech. He adds, "We beat people over the head with science and statistics when really all consumers want to know is: Is the technology safe and can I trust you to use it correctly. Biotech crops are facing intense consumer skepticism today, partly because there has been very little successful communication about the value of the technology. We have left a void that our opponents have been very happy to fill with misinformation."
Quit being defensive; talk about biotech's value to society
To build the case for biotech crops, proponents need to quit being defensive and instead talk about the value of the technology both to individual consumers and to society. "We need to talk about how biotech can help produce food that is more nutritious, tastes better and helps consumers make better food choices," says Folta. "It's all about shared values and talking from the heart rather than only from the head."
Folta urges biotech proponents to speak very specifically about biotech benefits to consumers, but to resist overselling it. "You have to acknowledge that biotech is not the single answer to the world's hunger problems, but it is one piece of the puzzle to help us move forward to solving these and other problems," he says.
Need to be more effective in communicating with consumers
If more biotech proponents don't get involved in effectively communicating with consumers, this promising new technology will never reach the people who can benefit from it, says Folta. To assure consumers that biotechnology has value and is needed, he suggests that biotech proponents get up to speed on using social media outlets such as Facebook, Twitter, Instagram and Snapchat. "It's also vital to visit with your neighbors, relatives and others in the community when the opportunity arises, to help them understand why this technology is vitally important," he adds.
Subscribe to receive top agriculture news
Be informed daily with these free e-newsletters
You May Also Like
---