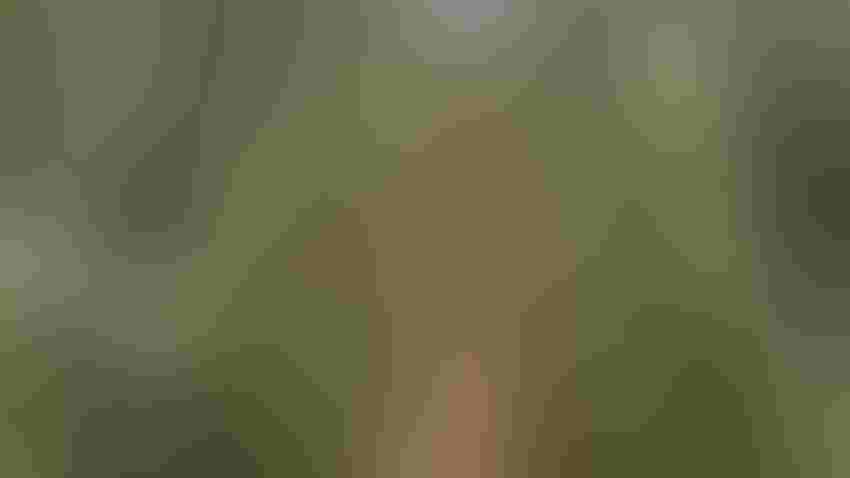 COULD'VE BEEN WORSE: Nearly every major long-term weather forecaster missed the forecast from mid-May through early July this year. It turned out dry, not wet. Yet the impact was nothing like in 2012, when this photo was taken. Compared to that year, 2023 was missing extreme heat early across most of the Midwest.
Tom J. Bechman
I sat up straight and listened to every word when Eric Snodgrass took the stage at a marketing and farm management seminar sponsored by the University of Illinois in early March. Snodgrass, who represents Nutrien, is recognized as one of the premier long-range weather forecasters for agriculture in the U.S. Plus, he was ready to reveal results from a "hot-off-the-press" weather report from a European group that costs far more than six figures just to access.
What did he say about the weather that day? Boiled down, he expected it might be dicey getting spring crops planted on time due to a good dose of moisture over most of the Midwest. But once crops were planted, they should see smooth sailing. He put rumors of drought to bed. All his information indicated a mild summer with ample rainfall — no drought.
OK, unless you live under a rock, you know Snodgrass was on target until early May. What unfolded for the next six weeks to two months was exactly the opposite of what he expected. A somewhat wet spring gave way to dry conditions, great for planting. But it didn't rain, and it didn't rain, and it didn't rain! Finally, in early July, it began raining in most areas. By August, it rained enough to break the drought over large parts of the Midwest, signaling a new weather pattern.
What will he say?
Fast-forward to early August. I was sitting in a tent near Elizabethtown, Ind., with green grass, dark green corn and tall, green soybeans all around. It was a Dekalb-Asgrow field day at Sudan Farms, operated by Clint Arnholt with his parents, Dan and Susan. Snodgrass once again took the stage, only this time he was standing in front of corn.
I wondered what he would say. Would he gloss over what everyone knows — me, especially, because I heard him say it publicly? Would he just assume we figured out it didn't rain for six weeks when it was supposed to rain, then finally rained and rescued crops? Or would he acknowledge that every long-term forecaster going, including himself, missed the forecast?
It takes courage to acknowledge that you were wrong, even to one person. To acknowledge it publicly in front of a couple of hundred farmers who live and die with the weather takes real fortitude. What would he do?
Snodgrass didn't miss a beat. He made it clear in the first 30 seconds that his entire talk would be about why he and other forecasters were wrong. All he asked was that the audience give him a chance to explain why he and everyone else didn't see drought coming.
You can find out the nuts and bolts of why professionals missed the forecast in other articles here. What's most noteworthy to me is that someone, a weatherman of all people, acknowledged and took full credit for being wrong.
In a "me first" world where people are quick to take credit but short to accept criticism, that's refreshing. We all can learn from that approach. Bring on the next forecast, Eric!
Subscribe to receive top agriculture news
Be informed daily with these free e-newsletters
You May Also Like
---