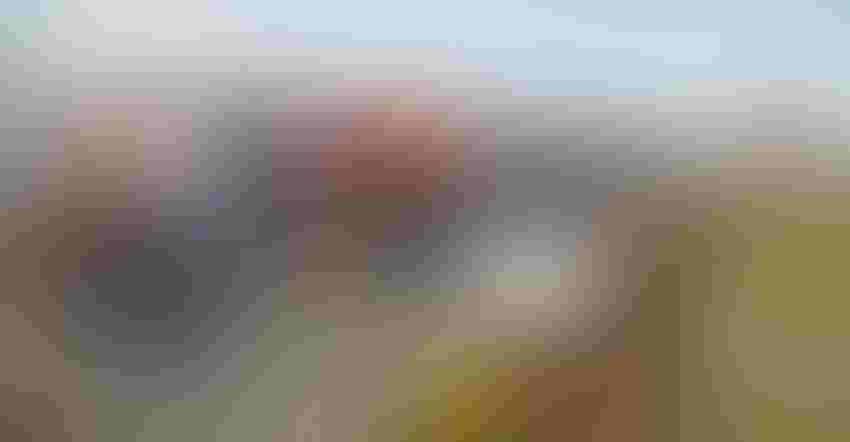 BACK TO IN-PERSON: It's been a long year and a half of virtual meetings and events, and after a year without in-person fairs or farm shows, many of us are ready to get back to in-person interactions.
Farm Progress
Whatever "normal" is, the last year and a half has been anything but. In addition to supply chain disruptions causing spikes in demand for various food, household and construction supplies, the COVID-19 pandemic also put the things that make life "normal" on hold — sports events, fairs, conferences, farm shows and various other events. Now, as more folks get vaccinated and events open up again, there is undoubtedly a pent up demand for another basic need — in-person interaction.
With that said, after a hiatus from in-person events — or at the very least, limitations on in-person events — last year, many of us are itching to get back to business as usual for the events that are part of our usual late-summer schedule. For those of us in the ag world, this means county fairs, state fairs and farm shows. As I'm writing this, we are smack-dab in the middle of county fair season. By the time this hits print, however, state fair time will be almost upon us.
As you'll read in the August print issue of Wallaces Farmer, the Iowa State Fair has been hard at work over the last year and a half to bring some updates and new ag attractions to the 2021 fair. And, while I've certainly enjoyed the state fair of my adopted home of Nebraska for the last five years, the Iowa State Fair is one of the big things I've missed about my home state.
State fair tractor pulls
It may seem like an oddity to coasters and urbanites, but growing up in southwest Iowa, tractor pulls were a fixture for rural communities during the summer months. Of course, the pinnacle of tractor pulls in Iowa has historically been the state fair — where tractors powered by jet engines are commonplace. And, after going four years without tractor pulls, the Iowa State Fair is bringing back the events for 2021.
With the help of a donation from local developer Denny Elwell, there will be a tractor pull held two days of the show. This year, the track will seat about 4,000 people, but when the renovations on the new track are completed, it will hold 6,000.
Farm shows
Of course, as the dog days of summer come to a close and harvesttime approaches, we also approach farm show season. It goes without saying that those of us in the ag world have missed the Farm Progress Show and Husker Harvest Days over the last year. Taking part in the filming of the virtual events was a fun experience in itself, but it doesn't compare to having an in-person show complete with an exhibit field full of vendors ready to discuss their newest products and tech, and field demonstrations featuring the latest and greatest harvest equipment.
Along that same line of thought, most of us are fortunate enough to have a good enough internet connection to talk with colleagues, friends and family through Zoom and similar platforms — but nothing beats an in-person conversation. I've often said the best part about being an ag editor is getting out and talking to people — farmers, ranchers, researchers, anyone passionate about their role in agriculture. As ag editors, many of us were able to get out and interview farmers and ranchers in a more limited capacity in 2020. Still, there's no denying that the COVID-19 pandemic seemed, at least to a certain extent, to alter how we do our jobs. With that said, it's definitely a weight lifted off our collective shoulders to get back to "business as usual."
Subscribe to receive top agriculture news
Be informed daily with these free e-newsletters
You May Also Like
---