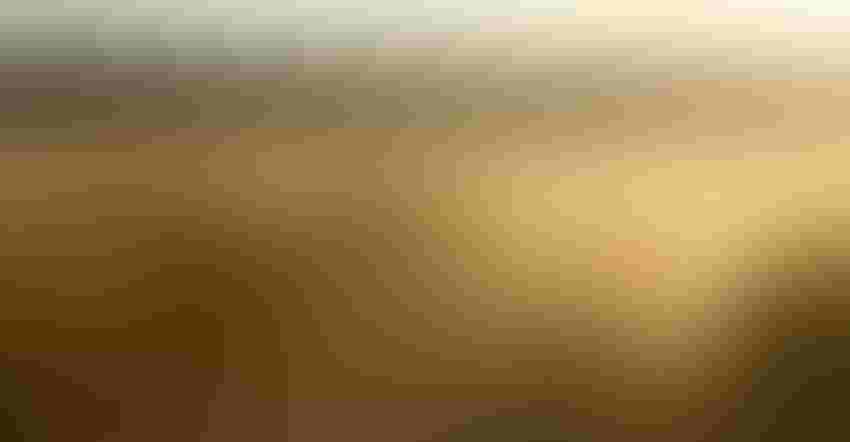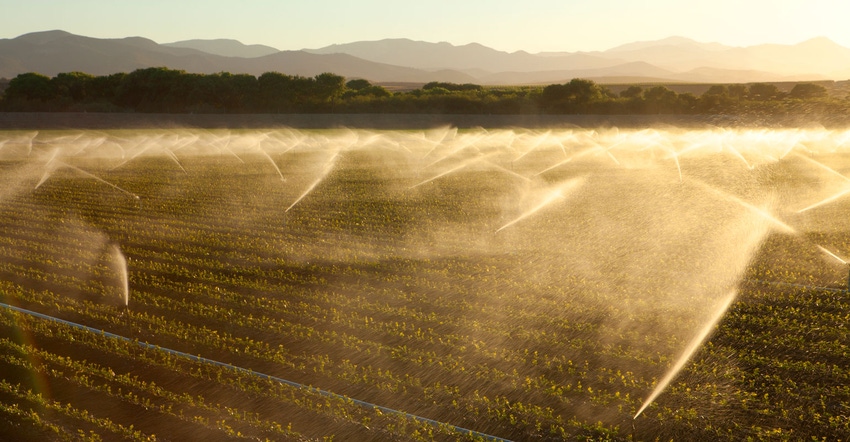 MANAGING WESTERN WATER: There's a growing need to boost the water infrastructure of the West, but the work must be done in a way that supports agriculture rather than hinders production.
DNY59/Getty Images
The American food consumer has access to fruits, vegetables, nuts, grains and meat throughout the year. That's largely because of Western producers and the projects that provide water to these farmers and ranchers.
Western irrigators have been dealing with changes in climate and hydrology for more than a century. But the outlook for water supplies in the future is not positive. There is also growing demand for existing water supplies from growing cities and the environment. Unfortunately, there are some interests who simply view irrigated agriculture as a target for one thing — water.
We must look to several solutions to maintain food security for the nation and the economic wellbeing of the Western landscape.
We must invest in Western water infrastructure and technology.
We need to improve regulatory processes at the federal level to expedite permitting, and build projects within a reasonable period of time at a reasonable cost.
We should seek opportunities to create collaborative partnerships among federal, state and local entities who are also interested in finding water solutions.
New water infrastructure projects support Western farms, ranches and rural communities, sometimes in nontraditional ways. Multiple-benefit fish and wildlife habitat restoration projects in California's Sacramento River Valley and in Washington's Yakima River Basin have been led by local irrigators. They want to improve fisheries for the long term to protect their irrigation water supplies.
Congress has helped this past year by including the Bureau of Reclamation provisions in the massive package passed last December. The creation of an aging infrastructure account in Treasury for loans to local water organizations will help fund and affordably finance improvements and rehab of our aging facilities, some of which are over a century old.
Other new authorities will broaden water conservation programs, create a new collaborative program for snowpack monitoring and runoff forecasting, and improve the use of federal facilities for aquifer recharge. All of these new programs will be very helpful in managing Western water resources.
Avoiding challenges
What we do not need are more federal regulatory red tape and added environmental requirements for new federal programs that could quickly render otherwise viable water projects as infeasible.
We believe a suite of water supply-enhancement and demand-management actions are needed for a diversified, resilient and successful water management portfolio.
We are not alone on this platform.
A national coalition of more than 200 ag, urban and water organizations sent letters to the White House and congressional leaders in early January. They, too, want Congress to address aging Western water infrastructure — now. The coalition includes organizations from 15 states. The groups represent nearly one-third of all agricultural production in the country, and tens of millions of urban and rural water users. I presented this letter to a House subcommittee that conducted a hearing on water and climate in March.
We will continue our efforts to ensure irrigated agriculture is able to successfully continue to play a vital role in feeding our nation while keeping our rural communities and our environment healthy.
Keppen is executive director of the Family Farm Alliance.
Subscribe to receive top agriculture news
Be informed daily with these free e-newsletters
You May Also Like
---