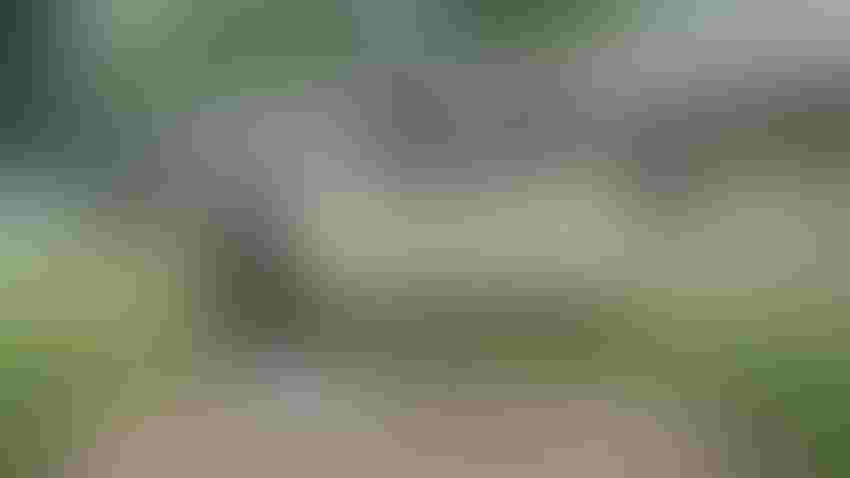 HISTORIC ANNIVERSARY: The Mennonite Heritage and Agricultural Museum, Goessel, Kan., is the repository of much of the history of the Mennonite immigrants from Ukraine who brought Turkey Red hard winter wheat with them to Kansas in 1874. This art piece outside of the museum is called, "Plowshares" and depicts the Biblical passage Isaiah 2:4, "…and they shall beat their swords into plowshares." The museum will be celebrating the 150th anniversary of Turkey Red all through 2024. Visit goesselmuseum.com to learn more.
I want you to consider for a moment a world where Kansas farmers didn't raise 280- to 300-million-bushel wheat crops a year. One in which summers weren't marked by hard winter wheat harvest, and no massive elevators dotted our small-town skylines with wheat shocks painted on the sides.
It's a little unsettling, right?
That's what I kept coming back to time and time again as I was researching and writing this story about the 150th anniversary of the introduction of Turkey Red hard winter wheat to Kansas. (And I have to thank Fern Bartel at the Mennonite Heritage and Agricultural Museum, Goessel, Kan., for her invaluable help in that research. If you have a chance, stop by the museum and take the family.)
The agricultural dominance our state has today in domestic and foreign wheat markets can quite literally trace its roots back to these crocks and chests full of wheat seed from Ukraine brought by immigrants 150 years ago. But so many of our fellow Kansans don't know how their prosperity of today is linked to the struggles of immigrants from the past.
Story that needs telling
It's a story that needs to be told, and retold. And in our current world, where we have children and their parents who are three to four generations removed from farming and ranching, we need to tell it now more than ever.
There have been a lot of those touchpoints in 162 years (give or take) of farming and ranching in Kansas that propelled us to where we are today. Turkey Red's hardiness and yields caused a wheat boom, which led to increased farming in central and western Kansas, which led to towns and businesses and a growing farming economy that could support immigration.
But then you also have the cattle trailheads like Wichita, Hays, Ellsworth and Abilene, where Texas Longhorns would be gathered and shipped to slaughter back East. Cattle ranching grew in the Flint Hills, and then in the post-World War II era, cattle feeding would take hold in western Kansas.
Center-pivot irrigation, ethanol production, genetically modified seeds, cooperatives, large packing plants and conservation practices all were touchpoints that had profound effects on the trajectory of our state, and the Great Plains. Economies boomed, and people immigrated here.
Change and challenges
Was it all good? Well, off the top of my head, we did set off the Dust Bowl with a mindset that the rains would never go away and we could plant fencerow to fencerow. Markets rose, and fell, and rose again. And we're faced with an Ogallala Aquifer that's been drastically drawn down. Challenges come with change.
Those who don't know the agricultural history of our state will point to those current challenges and say, "Nothing good comes from modern agriculture." But they miss that with each of those innovations, we got a little more efficient. We learned from past mistakes and tried to improve. We may not always get it perfect, but we're working toward better. And in some cases, we returned to our roots for the solution to the problems, whether that's learning from the indigenous people who lived here before us, or returning to regenerative agricultural principles, or using technology.
Think about the 150 years of wheat breeding work that pushed the boundaries of what wheat could do under extreme conditions. We just underwent a devastating multiyear drought in Kansas, and still managed to cut wheat in conditions that would have stopped our old wheat varieties in their tracks. Yes, even Turkey Red. That work took a combination of generational knowledge and skill, mixed with new technology and tools, and ideas shared among wheat breeders from around the world.
Just imagine what innovations and ideas may come in the next 150 years.
Subscribe to receive top agriculture news
Be informed daily with these free e-newsletters
You May Also Like
---