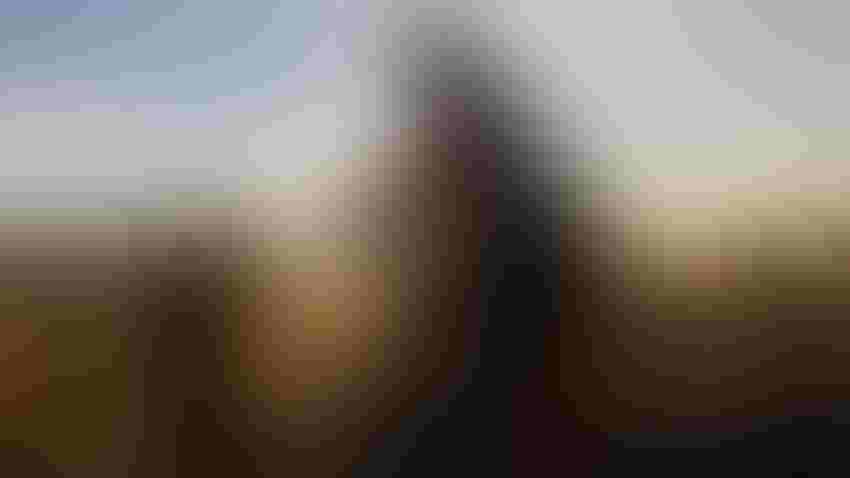 DON'T WAIT: Make sure you have a conversation about what you will be receiving from all your work efforts on the farm before you're left with less than what you have worked for.
SimonSkafar/Getty Images
At a Glance
All heirs should not be treated equally with farm inheritance.

Consider sweat equity, and transfer value to a kid working the farm.

Young farmers need to get guarantees in writing.
By Wesley Tucker
Before it even went online, I received a phone call from a producer. His question: How do you value sweat equity?
He had spent 20 years helping his parents on the farm during nights and weekends while the other siblings left the area. His father had just passed away, and with the farm about to be split, he wondered what credit he should receive for time spent because he hadn't received any compensation.
He had calculated a value based on hours volunteered each week at a nominal wage but wanted my opinion.
My first question was to ask what instructions were in the trust. My heart sank when he replied, "It simply said the farm was to be divided among the four siblings."
Although he didn't want to hear it, I had to inform him that he did not possess any sweat equity. Granted, he certainly worked to earn some, but his father had never deposited any into his account.
This is a perfect example of what I try to help families avoid. So, this month in your family farm meeting, consider a shared appreciation agreement where a portion of the wealth growth in asset values is allocated to them in writing.
A shared appreciation agreement is a legal document agreed upon once the younger generation enters the business. It spells out how the appreciation in assets will be divided from that point forward.
For example, if the farm is worth $1 million today and parents were to die, it would be divided $333,000 each between the three kids. But if in 20 years the farm is worth $3 million, how much of the $2 million appreciation should the heir who remained working on the farm receive? This clears up the "what if" scenarios in writing.
Farm transition options
Here are a few other options for either young farmers to pitch to their parents or vice versa.
1. Sell it to them now. I am a huge proponent for letting the next generation begin buying into the operation as soon as they can. Older generations shouldn't hoard assets until they die. Consider letting them buy 40 or 80 acres from you. A discounted price can be the mechanism for balancing compensation with contributions. Beginning farmer-loan programs and loan guarantees can make the interest more affordable when they are starting out.
2. Buy/sell agreements for later. If based on their circumstances they are just not in a position to purchase assets at this time, consider establishing a buy/sell agreement that gives them the legal right to purchase them later. This way, the added compensation in the form of a reduced price can be locked in. The buy/sell agreement can even be part of the estate plan to ensure they are adequately compensated for the sweat equity earned.
3. Restructure business to include shares. More and more farms are being organized into separate legal entities such as an LLC, LLP or S corporation. With each different entity, there are ownership shares. Shares can be transferred from one generation to the next as part of the estate plan or as a form of compensation. As a son or daughter contributes more to the business, they can be rewarded with a greater ownership share.
Compensation vs. contribution
Farming may not be exorbitantly profitable, but it can accumulate significant wealth as assets such as land appreciate.
If your son or daughter is contributing more to the operation than they are being compensated each year, aren't they owed a portion of the wealth accumulated in the land? How you decide what portion they are owed will be highly dependent on how they have been compensated.
These are just a few of the options available to compensate the next generation for what they are contributing to the family business. But agreements must be discussed early and put in writing.
My heart went out to the farmer who called me that Friday morning, but unfortunately there was nothing I could do for him. That's why I am so adamant young producers get the plan established before investing 20 years of their lives.
Tucker is a University of Missouri Extension ag business specialist and succession planner. He can be reached at [email protected] or 417-326-4916.
Subscribe to receive top agriculture news
Be informed daily with these free e-newsletters
You May Also Like
---