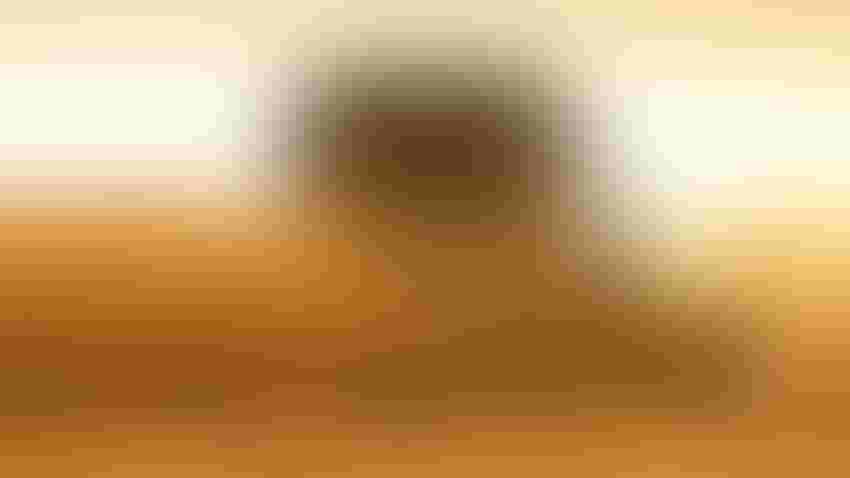 IRREPLACEABLE: Farmers are essential — even the government agrees on that. But you are more than a key worker who provides food, fuel and fiber for our growing population. You are someone's dad, mom, brother, sister, aunt, uncle, grandma or grandpa. There is no one more important. Please be safe this year.
Don Farrall /Getty Images
Farming is a dangerous occupation. Stop. Put that on repeat. Farming is a dangerous occupation.
Too often, my fellow farmers, we get caught up in the rush and excitement of harvest and overlook a very important aspect of our business — safety. I'm not harping on you. It's simply that I, like others, care about you, your family and your workers. So, this year, let's make safety a priority. Why?
It's not just a mere emotional request, rather a statistical one.
What's on the line?
Each year, more people die while farming than while serving as police officers, firefighters or other emergency responders. That's a bold statement, but one the U.S. Bureau of Labor Statistics backs up.
In 2021, it found that workers in the agriculture, forestry, fishing and hunting industry experienced one of the highest fatal injury rates at 20 deaths per 100,000 full-time workers, compared to a rate of 3.6 deaths per 100,000 workers for all U.S. industries.
The top cause of death? Transportation incidents, which include tractor overturns and roadway crashes. Other leading causes were contact with objects and equipment; violence by other people or animals; and falls, slips or trips.
Those most at risk? Almost two-thirds (65%) of deaths in the agriculture, forestry and fishing industries occurred to workers ages 55 and older.
A week to remember
National Farm Safety and Health Week is Sept. 17-23. It is a time to remind the agricultural community and public of ways to safeguard families and farms.
So, I gathered a few essential safety practices that my farmer friends and families should keep in mind during the harvest season to ensure the well-being of themselves, their workers and their crops:
Be prepared. Before the combine hits the field, take time to prepare your equipment, your team and yourself. This includes servicing and inspecting all machinery, ensuring you have proper safety gear on hand, and providing training to workers about machinery operation and emergency protocols.
Practice safety. Farm machinery is powerful and dangerous. Here's a couple of things to remember:
Avoid shortcuts. Don't bypass safety features or take shortcuts when operating machinery — they are designed to protect you.

Keep shields and guards on. Ensure that all shields, guards and safety devices are in place — they are designed to prevent you having contact with moving parts.
Wear protective gear. The right protective gear is crucial to safeguarding yourself from potential hazards. These include the following:
For the eyes. When outside with the equipment on, use safety goggles to shield your eyes from debris and flying particles. Trust me, it will help eliminate the ER visit for debris causing an eye injury.

For your hearing. Operating machinery can expose you to loud noises. Take it from someone who has hearing loss — wear earplugs or earmuffs.

About your clothing. Wear tight-fitting clothing when working around PTOs to avoid entanglement.
Watch the weather. Harvest season can bring unpredictable weather. Stay vigilant and informed about weather forecasts to prevent accidents because of adverse conditions. Be cautious of wet or muddy conditions, which can increase the risk of slips and falls.
Reduce fire risk. Harvesting involves machinery that generates heat. To prevent fires, keep equipment clean and free of debris as dust and crop residue can become fire hazards. Make sure to have fully charged fire extinguishers on board your tractors and inside trucks. Explain to your team how to use them.
The harvest season is a time of hard work. Too often we become distracted. Don't let your guard down.
Keep yourself, your family and your workers safe this year by putting a focus on farm safety. After all, you are the most valuable assets on the farm. The world needs you around for the next season.
Subscribe to receive top agriculture news
Be informed daily with these free e-newsletters
You May Also Like
---