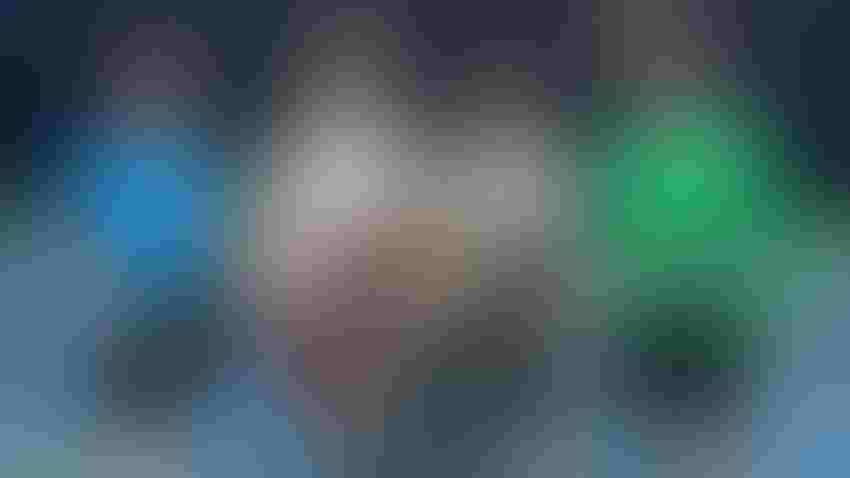 PICKLEBALL CREW: Every Sunday morning, you can find Arlin Benner and friends playing pickleball in a court that he created out of an abandoned manure pit. Pictured (from left) are Benner, Brenden Wolgemuth, Patrick Moran and Tony Brubaker.
Photos by Chris Torres
It is Sunday, Oct. 29, at 5:30 a.m. I hop into my car to go down to Arlin Benner's farm just outside Mount Joy, Pa. It's a 30-minute drive through the darkness of this crisp, early-fall morning.
About five minutes before I arrive, I get a text from Arlin: "We're playing if you still wanna come out."
As I approach his farm on Pinkerton Road, I see bright lights cutting through the darkness and low clouds. I park my car and hear a wiffle ball being hit. Several guys aare laughing and carrying on.
In front of me is a large Slurry Store manure storage tank with lights shining down into it. I peek through a cutout in the manure pit's wall and there they are, four guys sweating it out, trying to beat each other in a friendly but competitive game of pickleball. Yes, you read that right. Pickleball in a manure pit.
Arlin turns and says, "Hey Chris, it's your turn to play!" I wasn't about to embarrass myself in front of guys who are much better than me. Plus, I knew most of the guys playing, and I would no doubt hear about being embarrassed at a farm meeting this winter. So, I saved face and stayed as professional as I could.
I was just amazed at standing inside such a cool place.
Arlin built a pickleball court inside a Slurry Store pit that had been sitting empty for 12 years. Since most of his farm's manure flows into a 1.4-million-gallon manure digester and is then piped out to nearby fields where it is drag-lined, the Slurry Store tank was largely unused. Rainwater had accumulated inside the empty pit for years, but not much more than that was in there.
"Well, I guess it was my idea," Arlin says. "Once I started playing pickleball, I was looking around for a place to put in a pickleball court. ...I guess I was driving by and said, 'Hey, this might work in there.'"
The structure was cleaned out, and the floor was resurfaced with a second layer of concrete. Water and electricity were tunneled under the surface. Then, a local company with experience installing pickleball courts installed the playing surface. Another local company designed and installed lighting for the court.
"From the time they started, it was about a year to get it totally finished," Arlin says. "We wanted to play and make sure it all fit and worked."
The pickleball court is a hit. Arlin's project has been featured in local newspapers and even on TV. I'm not surprised at the publicity. I mean, there aren't many places where you will find a pickleball court built inside a manure pit.
But on this Sunday morning, it was all about some farm friends getting together, taking a break from the farm and getting some good exercise.
Tony Brubaker, one of the owners of nearby Brubaker Farms, was one of them. He started playing pickleball right around the time of the COVID-19 pandemic. "It's good to get out and get the exercise," he says.
How good is he? "Depends on who I play," he laughs. "The level of play is pretty uniform. Just trying to keep it in.
"This is really cool. It makes a really nice place to play," he says of the court.
Brenden Wolgemuth, a young local farmer, is a busy guy most of the time, but he loves setting aside time to exercise. And pickleball is a fun way of doing it. He played football, baseball and other sports in high school. He farms with his family, and he and his wife, Hilary, just welcomed a baby girl, 9-month-old Ellie.
"Early mornings and late nights on the court are perfect for me so I can spend time with her," he says.
Loren Benner, Arlin's younger brother, played tennis in high school and college, but pickleball is his sport now. "We usually have five to six guys playing with us here. It's a social experience. I love it," he says.
Just in case you were wondering, no, I did not play. The competition was intense and, like I said before, I didn't want to embarrass myself. I only started playing pickleball recently with my wife, and let's just say that our skills have yet to be fully refined.
But I did enjoy watching some farm guys let loose and enjoy some good competition and exercise. I don't want to sound preachy, but getting some exercise is a good thing -- even after a long day driving the combine or milking cows. Mayo Clinic recommends adults get 150 minutes of aerobic activity a week. That comes out to about 21 minutes a day. Not too bad!
Now, if you'll excuse me, I'm heading down to my local pickleball court with my lovely wife.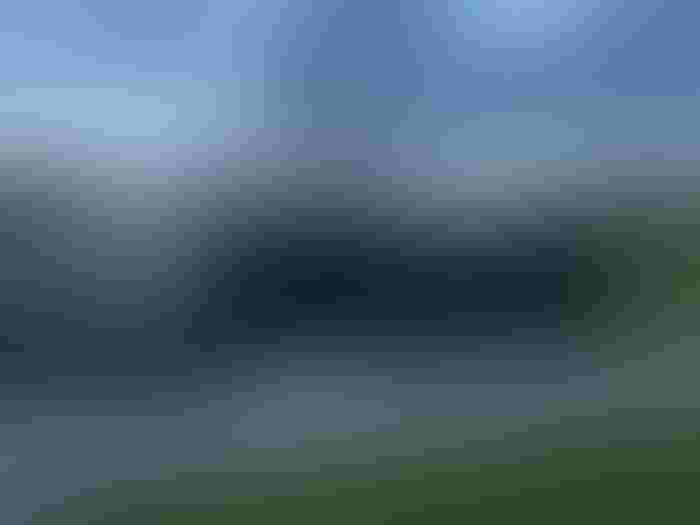 SECOND LIFE: This Slurry Store manure pit sat abandoned for 12 years on Arlin Benner's farm. He thought the pit, with improvements, could make a good spot for a pickleball court.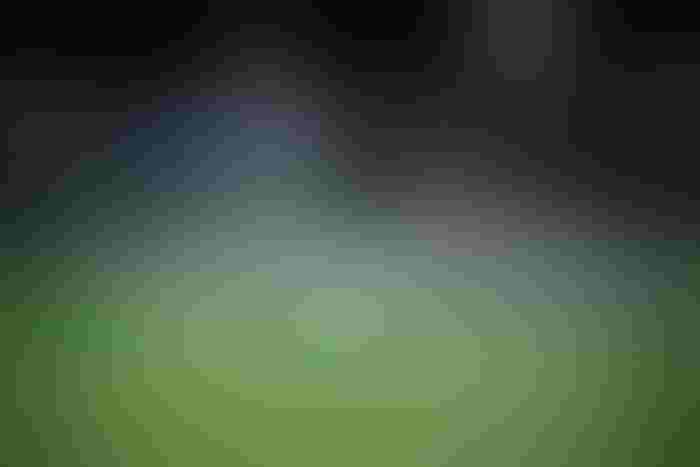 LIGHTS ON: It took a year to clean up the manure pit and install the pickleball court. Benner had specially designed lights installed for early-morning or late-night games.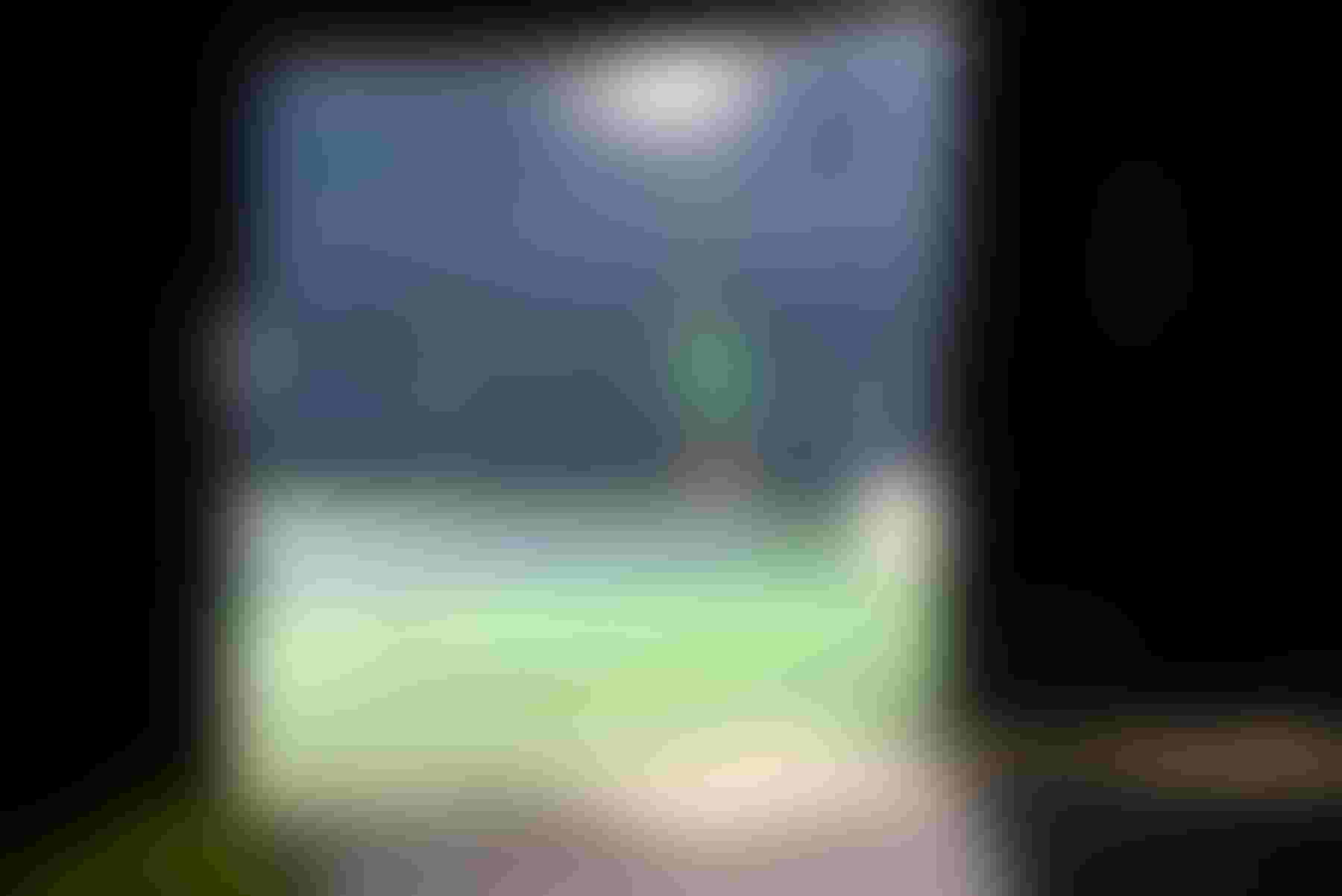 READY TO PLAY: Tony Brubaker gets ready to play a round of pickleball on a recent Sunday morning at Arlin Benner's farm.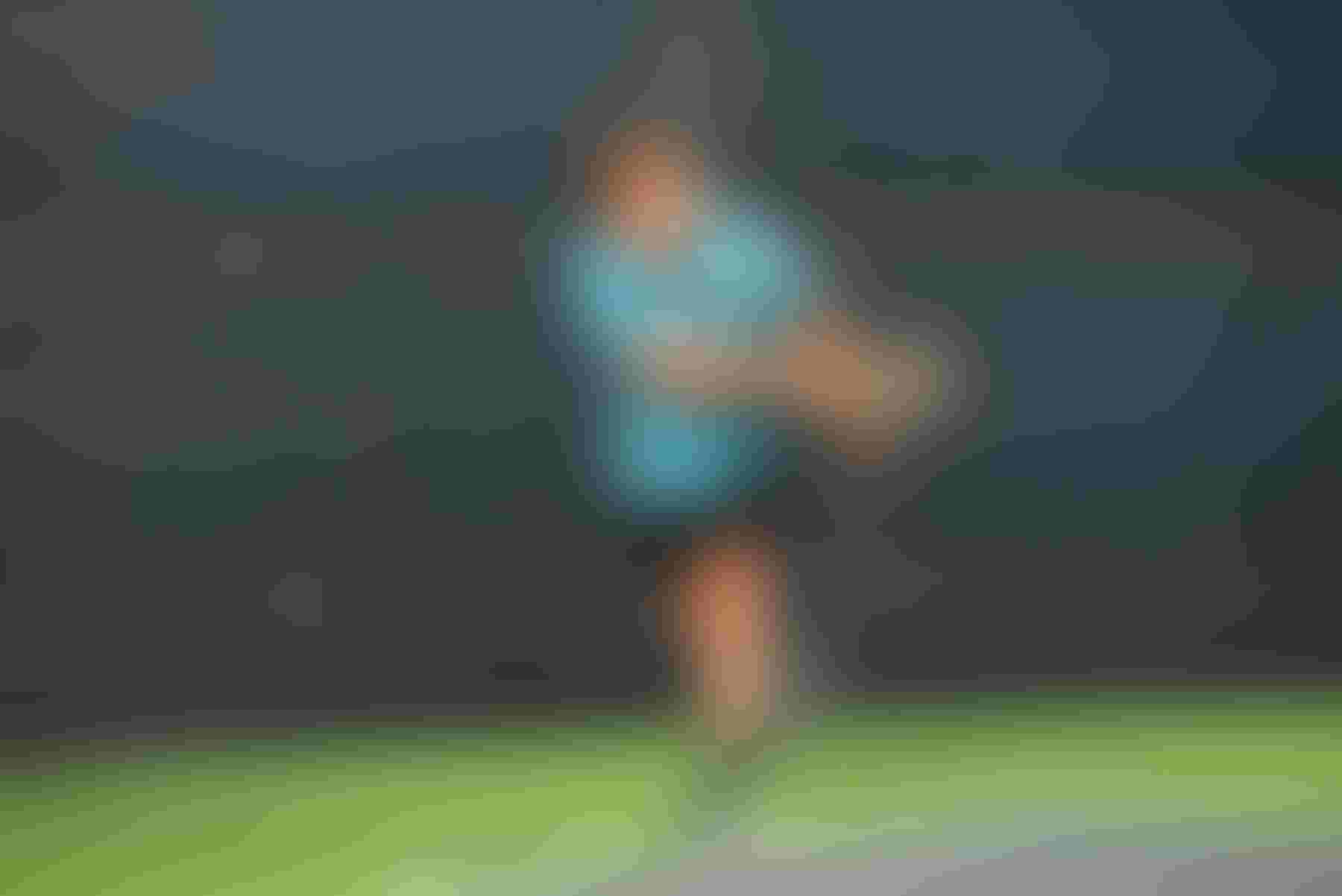 FUN HOBBY: Pickleball is a fun way to get exercise and forget about the farm, even for a few hours, Arlin Benner says.
Subscribe to receive top agriculture news
Be informed daily with these free e-newsletters
You May Also Like
---