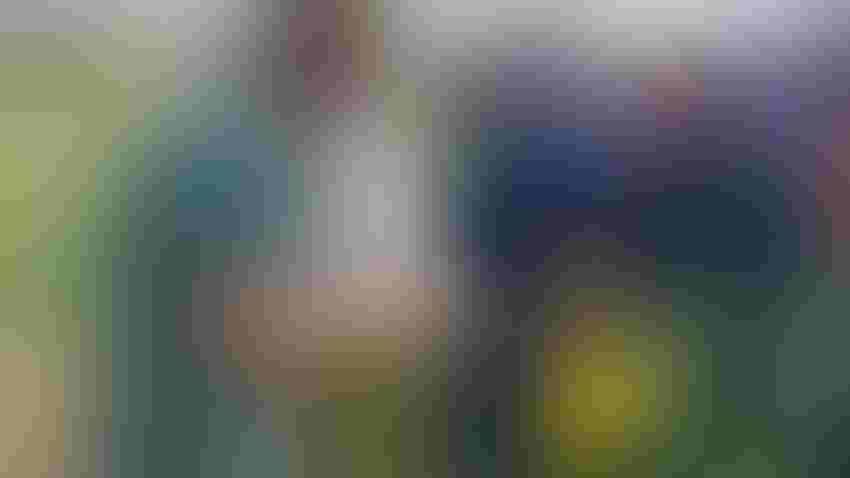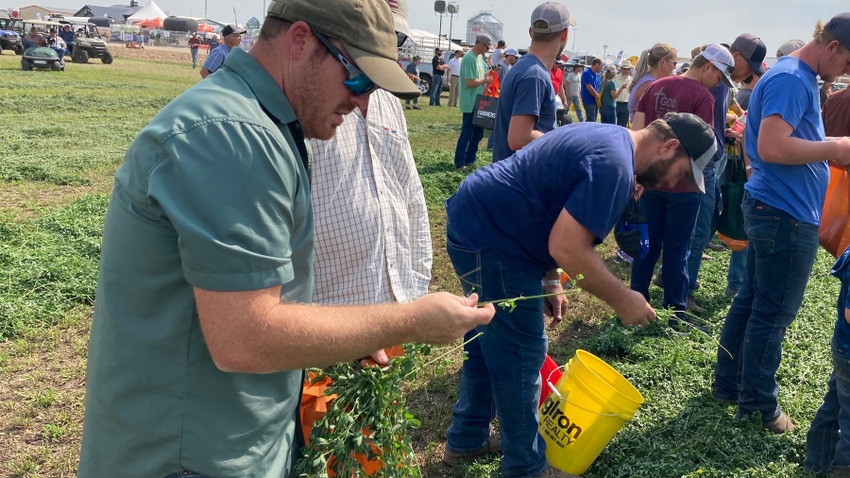 HUSKER HARVEST DAYS: It pays to prepare a little before you head out on a road trip from Kansas to Grand Island, Neb., for Husker Harvest Days, set for Sept. 12-14.
Jennifer M. Latzke
You might have noticed a definite theme in this week's email newsletters. Husker Harvest Days is coming up Sept. 12-14 in Grand Island, Neb. — in case you hadn't heard.
One of the neat aspects of my job as Kansas Farmer editor is to be part of the new products team for Farm Progress at Husker Harvest Days. For three days, I get to join my colleagues from Nebraska Farmer, Missouri Ruralist and Dakota Farmer, as well as the Farm Progress show team, to cover everything at the show site in Grand Island.
Everyone has their own way to prepare for a day (or two or three) at Husker Harvest Days. But here's some tricks I've picked up over the years.
Be weather-aware. Nothing will ruin a day at the show more than a sunburn or dehydration, unless it's being wet and cold from improper clothing choices when the clouds open up. Wear sunscreen and a hat. Wear appropriate footwear for walking miles (and for kicking those tires).

Get there early. This one can be tough if you're driving in for the day from Kansas, so make an overnight trip of it if you can. Mornings are cooler, they're quieter before the rush of the crowds, and the folks at the booths are caffeinated and ready to answer your questions. Plus, the earlier you get to the show, the better your parking space in the lot.

Do your homework. Go online and read through the show program, and highlight the companies whose reps you absolutely want to stop and talk to while you're at the show. Plot your path on the show map in the program. And then have a list of questions for those stops.

Use your phone. Husker Harvest Days has a mobile app for your phone, so you don't miss a thing. You can see the exhibitor lists, get onsite messages, organize your schedule for the day so you don't miss anything. It also offers interactive maps. Learn more and download the app here: https://www.huskerharvestdays.com/en/attend. I also use my phone to take photos of equipment that I want to learn more about.

Gather contacts as well as sales materials. A farm show is an excellent place to make connections. Whether they're other farmers you strike up conversations with at the combine demonstration plot, or the sales representative for that new piece of technology you just invested in, swap your business cards and make some notes on the back of those you receive to help you remember.

Pace yourself. Give yourself enough time to see the show, to take in the demonstrations and to get around. Take breaks and sit in the shade when you can, and always take time to hydrate. Use the provided trams to get around, and consider renting a golf cart from the show if they're available. Grab one of the many big bags given away at booths to carry your materials. The more comfortable you are, the more you can focus on the information you're taking in.

Bring the family. Sure, you could make it around the farm show in half the time if you didn't bring the kids and the spouse, but what fun is that? Children learn how to interact by watching their parents interact with businesses and salespeople at a farm show. And, while you're at it, bring a friend or two from home in the crew cab pickup. Make some memories and learn a little.

Expand your boundaries. You may be a fan of one color of equipment, and that's cool. But take a minute and explore what other dealers offer. And, just because one technology has been handy for the last decade doesn't mean that it hasn't been updated to be even more efficient. The field demonstrations at Husker Harvest Days are ideal for seeing other equipment in action.

Stay fueled. We're all watching our diets, but I think we can make an exception for farm show food booths. If the portions are too big, share with someone in your group. You might also pack some jerky, protein bars, or other light snacks to tide you over.

Make plans to return next year. Farm shows are a family tradition for so many. And as someone on this side of the camera I can tell you it's a kick to see the same faces returning year after year and watching families grow and progress in agriculture. We can't wait to see you this year in Grand Island, Sept. 12-14, and all the years to follow.
Subscribe to receive top agriculture news
Be informed daily with these free e-newsletters
You May Also Like
---