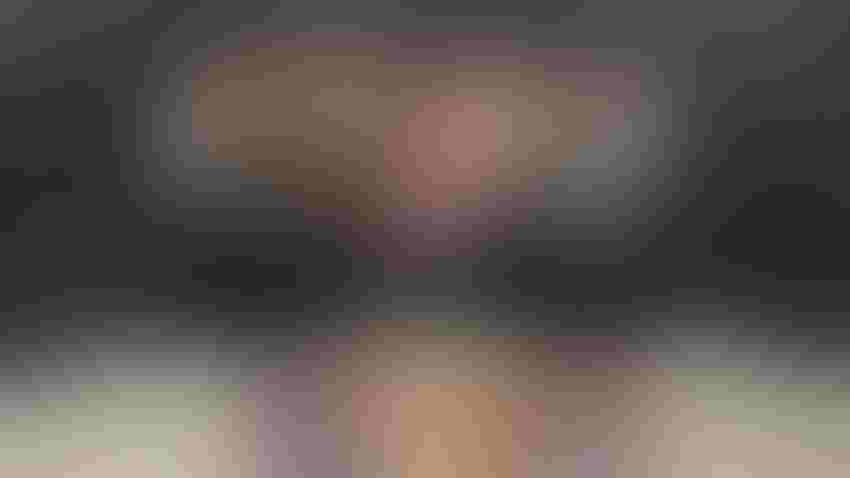 TEAM EFFORT: Members of the UNL livestock judging team include (back row, left to right) Brantly Hoover, Hunter Johnson, Brett Forgy, Caleb Durheim, Heath Keiser, Donnie Holupka, (front row, left to right) Paige Trumble, Ainsley Fischer, Elizabeth Hodges and Sarah Dilley. The coaches for the 2023 team are head coach Blaine French and assistant coach Maddie Schroeder (not pictured).
Elizabeth Hodges
We are now into the thick of the last half of our livestock judging season for the University of Nebraska team, which I am a part of. From countless hours on the road to time spent at the farms, our team has grown closer together.
In fact, this column is coming to you in the judging van on the way to another contest, the World Beef Expo.
Aksarben, held in Grand Island, Neb., is one of the first contests to kick off the fall season. "Aksarben" might be "Nebraska" spelled backward, but UNL's livestock judging team is heading forward with a high team finish there. Not only were we able to defend our home state's turf, but we were also able to make a name for the judging team.
Coming off a second-place finish to end the spring season in Houston, we knew that we had to prove that we were a force to be reckoned with. We went to work this summer tweaking our reasons, and once school started this August, we hit the road sorting stock.
The season started with a third-place finish at an all-swine contest in Oklahoma. We then were able to showcase our stock sense at the first all-species contest of the fall.
Small ruminant specialists
Nebraska might be known for being the beef state, but seven of the 10 team members broke top-10 finishes in the sheep and goat division. Those include Brett Forgy (first place), Paige Trumble (second place), Brantly Hoover (third place), Hunter Johnson (fourth place), Sarah Dilley (fifth place), Caleb Durheim (sixth place) and Ainsley Fischer (10th place).
Collegiate judging teams across the nation wouldn't be able to be so competitive and advanced if it weren't for the producers that take time out of their day to let us sort their livestock.
I think that my team would agree that we owe part of our success to the great sheep and goat workouts we had leading up to Aksarben. Ehler Club Lambs, Pickinpaugh Livestock, Musil Family, Went Show Goats and Smith Show Stock were all must-stops to help us refine our small ruminant skills.
Putting it all together
Transitioning from our success at the barrow show in Oklahoma, our team found success in the swine division as well. Members of the marking team were able to pull off a second-overall finish. Fischer finished fifth overall in swine.
Giving oral reasons is a daunting task for any judging contestant. At an all-species contest, contestants judge 12 classes of livestock spread across the four species and give eight sets of reasons.
In the reasons room, students explain why they placed the class by describing the livestock. They are scored on a compelling presentation and accuracy in describing the animals. Trumble was able to talk her way into an impressive 11th-place finish in reasons.
Combining all the scores across the contest, we were able to come out on top. The high individuals from the team include Hoover (third-high), Johnson (sixth-high), Forgy (seventh-high) and Trumble (11th-high).
We've had a very successful first half of the season this year, and much of that is because of the producers who have contributed to our success by allowing workouts on their farms and teaching us about their livestock.
Subscribe to receive top agriculture news
Be informed daily with these free e-newsletters
You May Also Like
---