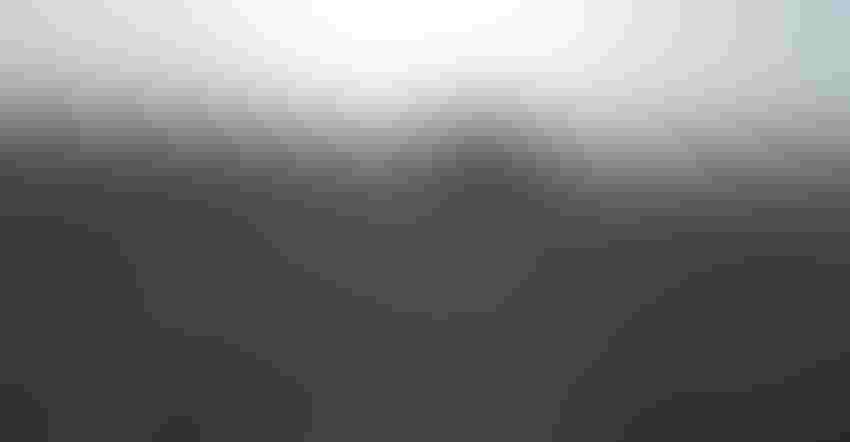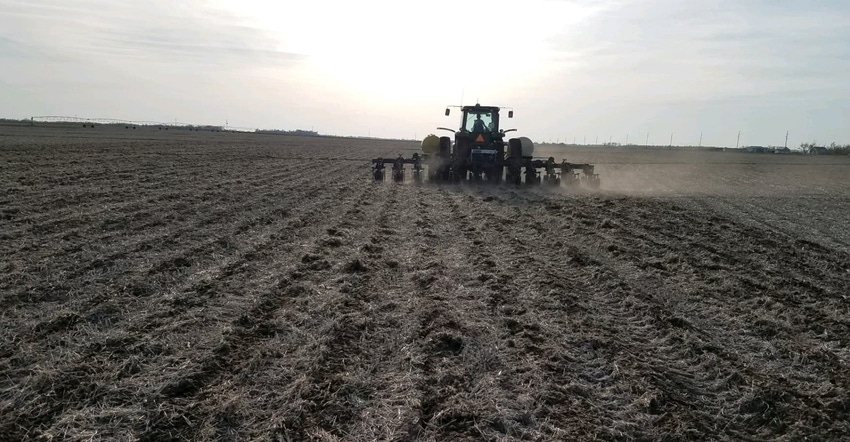 FARMING IN TOUGH TIMES: For people who farm for a living, life goes on pretty much as normal with planting getting underway, wheat fields scouted and some tough decisions being made. But agriculture has not escaped the impact of the coronavirus and the lessons learned will have a lasting impact on the industry.
P.J. Griekspoor
"I'm quite certain that this is going to go in waves. It won't be a tsunami that comes across America all at once. It will be micro-waves that shoot up in Des Moines and then New Orleans and then in Houston … and it's going to affect how people think about all kinds of things." — Laurie Garrett, American science journalist, Pulitzer Prize recipient for explanatory reporting.
A prolific author, publishing a best seller with her first book in 1994, "The Coming Plague," and a series of works in Newsday in 1996, focusing on the Ebola virus outbreak in Zaire, later published in book form, "Ebola: Story of an Outbreak."
Related: Complete coronavirus coverage
 
As described in an interview by New York Times columnist Frank Bruni, Garrett has become a voice doomed to issue unheeded warnings, like Cassandra, the mythical prophetess of Greek mythology.
If I were a betting man, Garret's conclusions regarding how this pandemic plays itself out may well be a sure bet. But it is not only what concerns me, though any threat of this nature should concern us all.
Change in approach?
Beginning with issues relevant to agriculture and going from there, this threat to our livelihood, health and social wellbeing may require a change in approach to our way of thinking.
Without overstating the obvious, agriculture resides within a largely isolated environment. It is unique in this regard. Farm folks live within this realm and it is a benefit one who lives there one cannot ignore.
That said, it also gives us the opportunity to think beyond our own needs, as well.
Certain processes and activities in the production side of agriculture will not fundamentally change. For now, we still need "boots on the ground" controlling critical processes from conception to the end product, from field to the end user. However, much can change in other ways.
A friend of mine is an executive in the corporate world, but also has strong connections within agriculture. After exchanging experiences regarding how we have had to adapt, isolate and socially distance ourselves from not only familial connections but also business associates, we began to look at the positives that arose from the "ashes."
Working from home on the computer using Zoom and other media tools lessens the need for daily time consuming trips to the office.
"My time has actually become more productive," says my urban friend. "I am not having to engage the sometimes tricky office environment but can focus on tasks at hand. We schedule face-to-face meetings, like always, but on appropriate media. If the need arises to have personal contact, it can be done, with precautions in place, but it is not as frequent as one might think."
With mandatory isolation in place for much of March and April, office work at home has an added benefit: family time has increased, taking up the time required for the commute. Children and spouses have experienced greater satisfaction with interaction at mealtimes, and this can lessen job stress and greatly improve personal satisfaction at work and in the home.
This advantage alone may offer the best opportunity to discuss, evaluate and establish better ways to not only accomplish desired outcomes in the workplace, but also enhance employees' lives at home as well.
The challenge, my friend says, is encouraging leadership and key decision makers to buy in and become the energy for positive change.
Have we learned all we need to?
But, what about production agriculture? Are there changes to the way we do things that can be positive drivers for innovation? Packing plants, food processing, milling and baking, and field labor in specialty crops are all part of agriculture's realm. Surely there are ways we can improve selected segments of industry that are not only beneficial from a productivity perspective but also from a quality of life perspective for employees.
If this pandemic has taught us anything, it shows how important food processing is and how inflexible and unprepared we are for when a virus decimates our labor force and disrupts the social fabric of our community.
"Just in time" inventory management is in dire need of an overhaul as well. Cold storage space to store inventory and mitigate a national calamity must be reconsidered. Large, centralized processing centers are woefully unprepared for a major attack, whether its attacker is an unseen enemy like a pandemic, a major explosion or fire, or any other threat that has the potential to compromise our ability to sustain the entire food chain from collapse.
As Garrett says, this virus may well continue in waves, at least into the near future. Her outlook is up to 36 months. Is that far enough? Will this become the new normal? Even if the pandemic recedes into history, have we learned all we need to know to be better prepared? I leave you with that thought.
Penner is a Marion County farmer and past president of the National Association of Wheat Growers. He can be reached by email at [email protected].
About the Author(s)
Subscribe to receive top agriculture news
Be informed daily with these free e-newsletters
You May Also Like
---