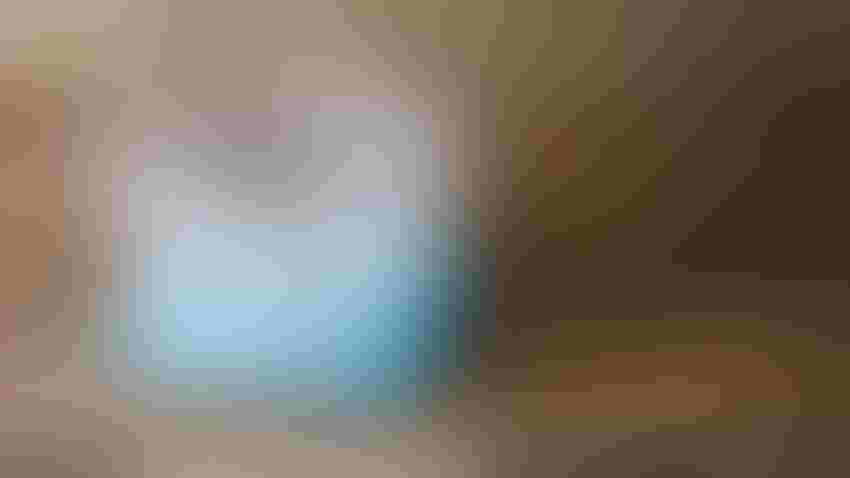 LET IT GO: We don't have to keep every habit we inherit from our elders. Whether it's throwing away an empty butter tub, or choosing to resolve conflict in a different way than we were shown, we can all break destructive cycles in our farm families.
nipastock/Getty Images
I threw away a perfectly good empty butter tub the other day.
I could hear my grandmother's and great-grandmother's voices crying out in my soul.
"That could be washed and used for leftovers!"
"Waste not, want not!"
"Well, look who's too good for the good china, hmmm?"
And still, I threw it away. I'm not gonna lie, I stood over that trash can and hesitated, but this is one generational behavior that's stopping with me.
We can chuckle, because we all have those habits we've picked up from our elders, right? The way we farm certain acres, or decide when to pull equipment out for harvest, or even how we saddle a horse or maintain trucks.
And yet, there are some very destructive, and not very humorous, generational habits on the farm. And friends, they need to stop with us.
Follow the leader
We grow up following the examples of our elders, whether good or bad. We watch how our parents handle stress at harvest or when they're gathering and working cattle. We learn to manage money with their guidance. We learn what makes us laugh, what makes us angry, and when it's OK to cry by watching them.
We don't even realize we're carrying on traditions like addictive behaviors, or conflict avoidance, or inappropriate anger management, until we see it in our own children's behaviors.
That's a generational behavior.
Look around on the farm, and in your farm family and you'll see them. Who makes the decisions and how are they carried out, and by whom? What are the consequences for failure? Are successes celebrated? When does the next generation have an opportunity to take on more responsibility and sit in the combine seat? How do you approach financial and estate planning? How do we treat our loved ones when we're stressed and struggling with time-sensitive farm chores like harvest?
When I look at my own family — and those of my friends and loved ones — with objective eyes, I can see patterns that need to be broken.
Small actions, like throwing away empty butter tubs instead of hoarding them and cluttering my kitchen like my grandmother showed me. And larger actions, like making that doctor's appointment I've avoided out of fear of a scary diagnosis, or meeting with a financial planner to start estate planning. Learning to speak up when something's bothering me, and how to manage conflict.
Break the cycle!
In a July 3, 2021, article in Psychology Today, "Breaking the Chains of Generational Trauma," Elizabeth Dixon talks about how we can break cycles in our family. Her tips include:
Talking with parents and other older family members about their lived experiences, and how they coped. Look for patterns of unhealthy behavior you want to unlearn.

Taking stock of any embedded patterns, attitudes or narratives from your family that you continue to portray. And whether you wish to continue those.

Talk through these areas with a trusted friend, family member or therapist, and consider alternative ways to cope or communicate.

Cultivate a sense of empathy and compassion for your family and the struggles they endured. Farm families especially have stories of hard times and sacrifice that led to our generation having a better life than they did. Dixon advises to celebrate and embrace those stories.

Finally, make a conscious choice to change, and give your children a new narrative for their future. Maybe define your new priorities and set boundaries.
Look, I'm no psychologist, so please, don't take this as health advice. You should certainly talk to someone if this topic has struck a nerve with you, whether a trained mental health provider in your community, or even by reaching out to the Kansas Ag Stress Resources website, kansasagstress.org.
Just remember: We don't have to accept every habit we inherit, and we certainly don't have to pass them on to the next generation. It is really OK to let the butter tub go.
Subscribe to receive top agriculture news
Be informed daily with these free e-newsletters
You May Also Like
---