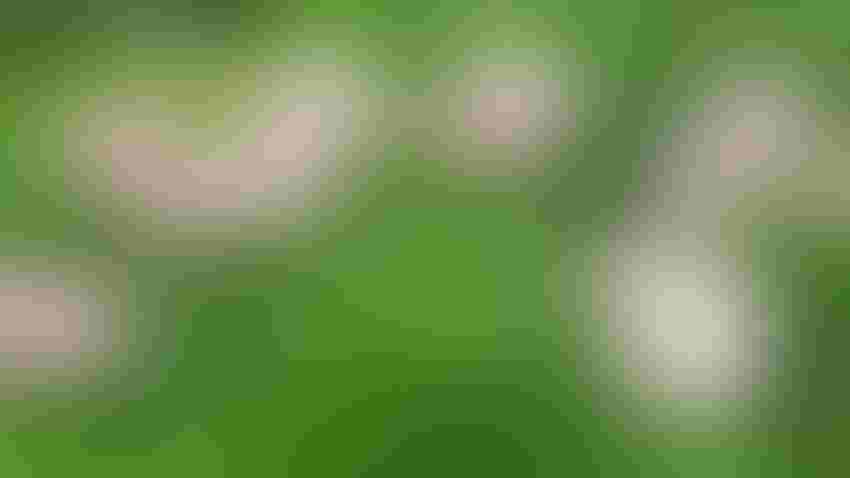 SHORT SEASON: Peonies only bloom for about seven to 10 days, so enjoy them while you can.
PHOTOS BY FRAN O'LEARY
I love flowers — geraniums, roses, irises, petunias, calibrachoa, purple cone flowers, verbena, foxglove, hollyhocks, sedum, snapdragons, lilies of the valley, black-eyed Susans and hardy amaryllis, to name a few. But my all-time favorite are peonies.
What's not to love about peonies? They are big, colorful, beautiful and easily the star of the show in any garden. They are as easy to grow as they are to look at.
There are 33 species of peonies. There are six flower types to choose from: anemone, single, Japanese, semi-double, double and bomb. Colors range from white to pink, peach, yellow, magenta, deep reds and even bi-colors.
In the Upper Midwest, peonies bloom from late May throughout the month of June, depending on where you live. Likely due to the hot, dry weather Wisconsin and many Midwestern states have been coping with since mid-May, peony season where I live arrived about one week early this year on June 5. The blooms on each plant only last about seven to 10 days, so you need to enjoy them while you can.
When it started getting hot and dry in May, I began watering my peonies every other day. Most years I don't have to do that because we have plenty of rain in the spring, but not this year. Blooming is the most stressful time for peonies, and they need water. So, if it is dry where you live, water your peonies at least a couple of times a week to help them survive.
After peonies finish blooming, it's time to deadhead them and remove the dead blooms. Deadheading prevents peonies from getting a fungal disease. Soon after deadheading is complete, peonies will begin setting flowers for next year, so keep watering them if dry weather continues.
Transplant in September
Peonies can be divided and transplanted in September. They should be planted about six weeks before the first frost. When selecting a spot for peonies to grow, make sure they will get lots of light. Six to eight hours of full sun is best, but they will still grow well in a location with morning sun and light afternoon shade. Peonies will not bloom in shade.
Peonies need well-drained, neutral soil away from tree roots. They will grow to cover an area about 3 feet in diameter, so give them plenty of room. Once planted, peonies can remain undisturbed for many years, as long as they are flowering well. Planting depth is important. If planted too deep, they won't bloom.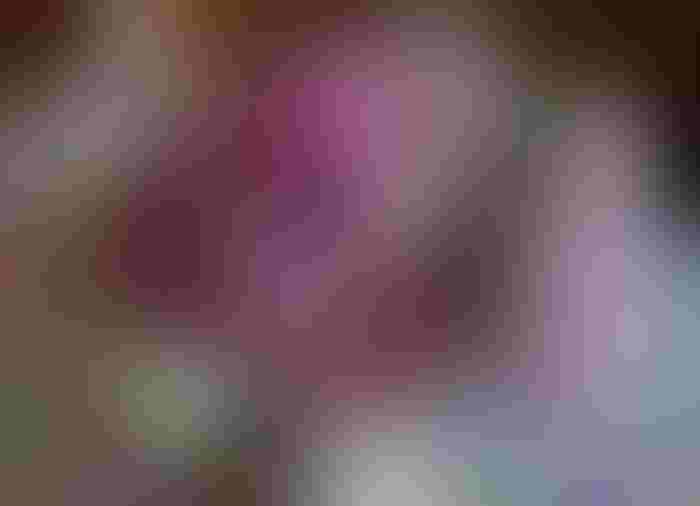 PRETTY PEONIES: Showy and fragrant, peonies make excellent cut flowers, like these on my dining room table.
Many nurseries and peony farms offer early-, midseason- and late-blooming varieties, making it possible to stretch the peony season over many weeks.
Peonies take up to three years to become established and bloom, but once they settle, in you will be rewarded with beautiful blooms and foliage for decades to come. In fact, peonies are known to live for more than 100 years, outliving the gardeners who planted them!
Even when they are not in bloom, their dark green, glossy foliage and shrub-like appearance make peonies the focal points in any garden. Peony plants are virtually pest-free — deer and rabbits don't like their bitter taste.
If peonies are done blossoming by you, perhaps a trip north of where you live is in order? Door County, WIs., is a great place to see lots of peonies in mid- to late June. Call the Door County Visitors Bureau at 920-743-4456 to find out when the best time will be to see peonies in bloom this year.
Subscribe to receive top agriculture news
Be informed daily with these free e-newsletters
You May Also Like
---