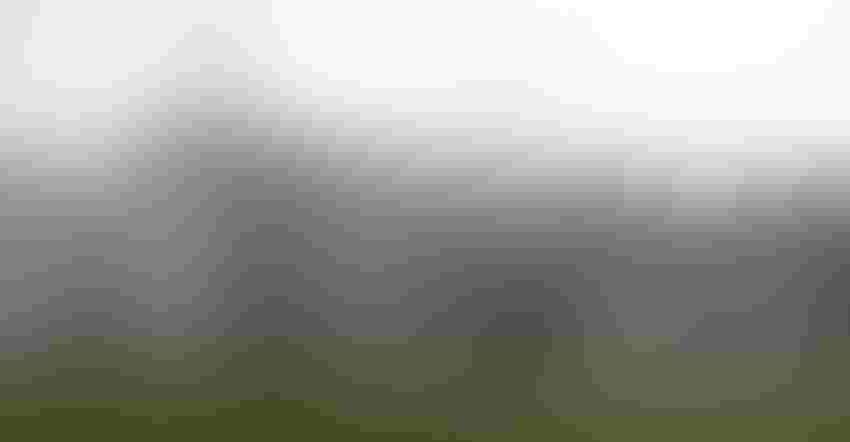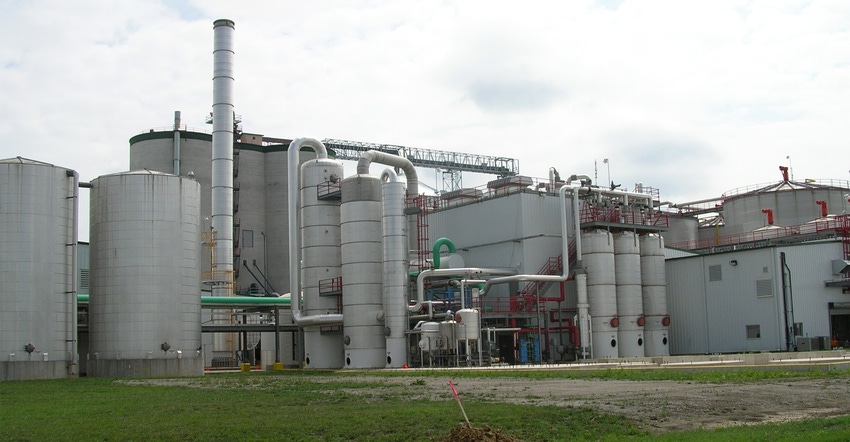 DRAMATIC LOSSES: An ISU study analyzed the impact of COVID-19 on Iowa's ag economy, finding the hog and ethanol industries as hit hardest.
Farm Progress
The COVID-19 crisis is hitting Iowa agriculture hard and will cause nearly $6.7 billion in economic damage to farmers and others in the state's ag sector this year, according to projections by Iowa State University's Center for Ag and Rural Development. The CARD study assumes the disease and social distancing impacts will hold for the rest of the year.
As the coronavirus outbreak lingers, states nationwide are encouraging or mandating social distancing policies, which often include closing of nonessential businesses. While these policies are necessary to slow the spread of the virus and ensure human safety, they create unemployment, restrict economic output and curtail demand.
The analysis shows all of Iowa's major ag enterprises have absorbed significant economic hits since the COVID-19 pandemic was declared in late January. The crisis is hitting the ethanol and pork production sectors hardest. Iowa leads the nation in producing hogs and ethanol. Ethanol losses for Iowa in 2020 are projected at over $2.5 billion; revenue loss for pork producers is projected at nearly $2.1 billion. Potential damage for other enterprises is $34 million for calves and feeder cattle, $213 million for soybeans, $658 million for fed cattle, and $788 million for corn.
When will situation turn around?
ISU ag economist Chad Hart says the study projects revenue losses on a month-by-month basis through the end of the year. Final numbers could be less than these, depending on how quickly the general economy recovers.
"It really depends on how COVID-19 responds to the social distancing we've done," he says. "If we can get the virus under control to flatten the curve to where we can restart the economy, we can recover some of these potential losses through greater economic activity. We've had some losses already, but most of the losses are still in front of us if we don't get the disease controlled."
This isn't the first economic downturn we've seen in recent years. Just 12 years ago, the country suffered a recession. There is hope, and a lot has been done in the past couple months to try to curb the virus, protect people's health and keep the economy sustained. So much of Iowa's economy is tied to agriculture, and these big numbers indicating revenue loss can be discouraging. But as Hart points out, the CARD study is based on what's happening now during a snapshot in time. We don't know when things will turn around, but COVID-19 can't last forever.
This crisis has come at a time when the farm economy was already challenged for the past five years with declining farm income, trade disputes with foreign buyers of U.S. ag products, low commodity prices, etc. When you look at how the ag economy has been struggling and you pile COVID-19 on top of that, it's worsened the situation for producers.
Ethanol, hogs especially hard-hit
The ethanol industry — in fact, the entire fuel industry — was already in poor economic shape before the COVID-19 outbreak. Oil and fuel supplies were high, stocks were building, usage was at a standstill. Input costs were also rising before the outbreak, squeezing already tight ethanol margins. On top of that, Saudi Arabia and Russia quarreled about oil supply levels during the first quarter of 2020, sending supplies higher and prices lower. Now, social distancing restrictions are severely limiting motor fuel consumption. People are staying home and not driving.
Ethanol plants face a unique situation; plant closures aren't due to employee illness. Ethanol plants haven't had worker availability problems. Poor economic returns are what's driving ethanol plant closures. Meat processing plants, however, have been closing this spring, at least temporarily, as coronavirus outbreaks have hit their facilities and infected employees. This limits the number of packing plant workers; hog and cattle prices have suffered.
"The COVID-19 outbreak is presenting an unprecedented situation in the way meat packers and other companies are handling employment changes," says John Crespi, CARD's director. "During this economic interruption, as opposed to the financial crisis of 2008, for example, firms aren't reducing employees in the same ways as before. While unemployment in the U.S. is now very high — it's not been this high since the 1930s — some firms are treating this as a temporary change and are keeping employees on half-time work schedules or reduced pay rates."
"It's difficult to predict when an economic recovery will come, or what exactly it will look like," Crespi says. "There is so much uncertainty right now. Many people expect jobs to come back once the pandemic subsides, but no one can predict when or how that will work. A breakthrough on a vaccine, for example, could change the outlook very quickly."
For more, read The Impact of COVID-19 on Iowa's Corn, Soybean, Ethanol, Pork, and Beef Sectors at the CARD website.
Ethanol needs some help
USDA rolled out a financial assistance program April 17 to help agriculture survive the economic destruction caused by the coronavirus pandemic. The $19 billion relief package includes $3 billion for government purchase of dairy, produce and meat products, and $16 billion in direct payments to farmers. There is no money in the package to help the financially ailing ethanol industry.
"We're thankful to USDA for providing this direct assistance for producers across all sections of agriculture," says Iowa Ag Secretary Mike Naig. "And for purchasing surplus food for food banks and pantries for people in need. But ethanol wasn't included. In Iowa, the No. 1 producing state for ethanol and biodiesel, we know how important this industry is. Half of Iowa's corn is marketed to the ethanol industry, and distillers grains are sold back to livestock producers. We think ethanol needs to be supported now, through some sort of direct USDA assistance."
It's a challenging time for ethanol producers, with a 50% reduction in the amount of transportation fuel demand. "The only thing that will correct this is getting our economy back on track and people driving again," Naig says. "Meanwhile, we want to make sure there's an ethanol industry left, that ethanol survives the COVID-19 pandemic. We want to be sure there's an infrastructure to be restarted on the other side of COVID. We are working with the ethanol industry, corn growers, the governor, our senators, to see what can be done in the next round of financial help for agriculture. We'll be looking for any way we can to try to bring some assistance to the financially ailing ethanol industry."
Subscribe to receive top agriculture news
Be informed daily with these free e-newsletters
You May Also Like
---