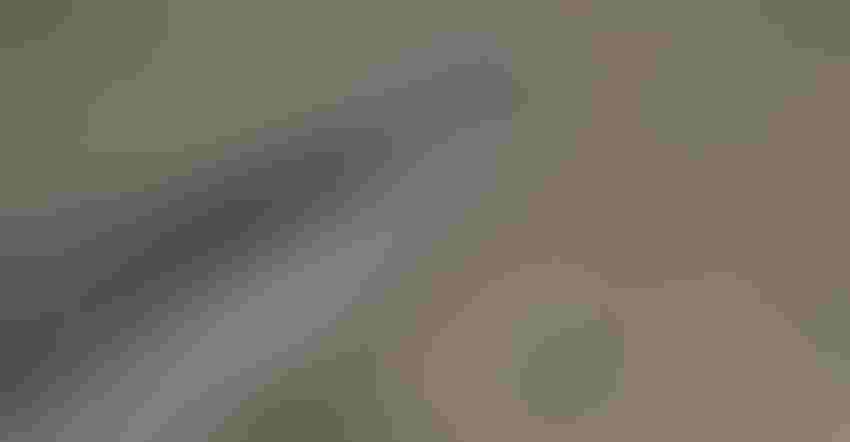 SPRAY RIGHT: Most private and commercial applicators apply pesticides correctly. However, stronger penalties than what currently exist are needed to put more teeth into Indiana statutes.
Roundup Ready soybeans debuted in the early 1990s. Herbicide programs centered around glyphosate applications dominated the weed control scene until weed resistance raised its ugly head. Today, dicamba herbicides for application over dicamba-resistant soybeans and Enlist herbicides for spraying over 2,4-D-tolerant soybeans are options for battling those tough, glyphosate-resistant weeds. However, complaints about herbicide drift reported to the Office of the Indiana State Chemist increased during the first few seasons dicamba herbicides could be sprayed over dicamba-tolerant soybeans.
Civil penalties that OISC can issue and enforce for those found in violation of pesticide application laws have remained the same for 20 years. OISC regulators can't issue larger fines against bad actors than they could two decades ago.
As a result, fines are so small they're no longer a deterrent to someone who would purposely misuse pesticides, or who might stretch the limits on labels. In fact, some observers say there are instances of repeat offenders who consider these fines just a cost of doing business.
It seems like it's way past time to address this issue. Others agree, and a pesticide-related bill was introduced in the Indiana Legislature in 2020. The legislation, which started out as Senate Enrolled Act 438, passed in an amended form. And while it doesn't immediately change these penalties, hopefully it lays the groundwork for significant changes in the very near future.
Closer look at legislation
Jeff Cummins, Indiana Farm Bureau associate director for policy engagement, says the legislation accomplished three things. First, it made technical clarifications related to pesticide registration, use and application, and provided alignment with federal law changes. Second, it revised the OISC Pesticide Enforcement Policy from three violations in five years to three violations in two years before suspending or revoking a license. Third, in its final form, it created a working group to further study the issue.
The working group is not a legislative study committee, Cummins notes. Instead, it will likely consist of the Indiana Pesticide Review Board plus representatives of other ag industry and commodity groups that could be impacted by possible changes. The legislation specifies that the working group shall deliver recommendations to the Indiana General Assembly before Dec. 1.
Cummins expects the working group will use ideas included in the original bill but removed before it was passed as a starting point for discussion. Language in the original bill created a point system for various violations that would have ultimately resulted in higher penalties and fines.
Cummins notes that there was opposition to certain parts of the language, causing legislators to opt for a working group to study the issue for another year.
"Indiana Farm Bureau supported the effort to help OISC modernize the civil penalty portion of the Indiana pesticide statute," Cummings says. "SEA 438 is an important first step in developing a well-rounded approach to creating a more objective and transparent process of assessing civil penalties to deter bad actors. INFB looks forward to participating in the working group this year."
Let's hope the working group can smooth out the rough edges that caused objections and deliver a quality proposal by next fall. It's high time — and in fact, past time — for Indiana to address an outdated, ineffective system of civil penalties for those who violate important pesticide statutes.
Comments? Email [email protected].
Subscribe to receive top agriculture news
Be informed daily with these free e-newsletters
You May Also Like
---