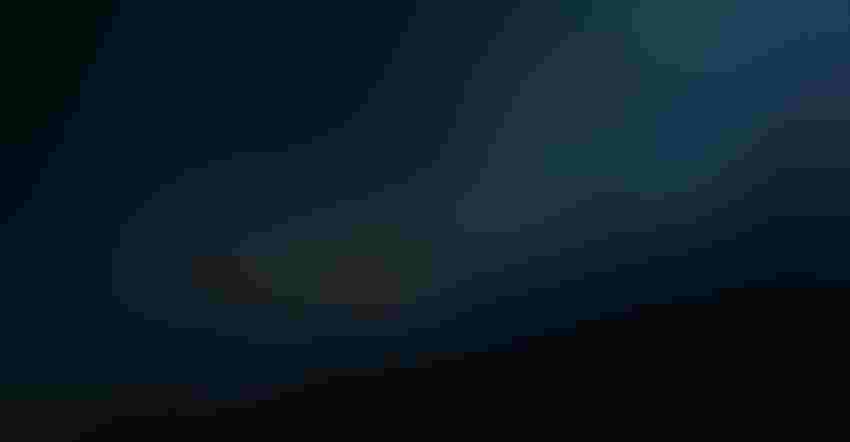 Looking back at 2021 should put a smile on most producers' faces. Strong prices, good production, and lower input costs have made healthier balance sheets as we wrap up the 2021 crop and marketing year.
But, what's next?
We have come off a strong week for grain markets, with corn and soybeans posting new contract highs in the face of geo-political and production uncertainty. How high can these markets go?
We have seen (very recently) how grain markets react when stocks get tight across the globe. Markets often tend to go higher than we can fathom, and lower when we least expect them to. The phrase "it's always the most bullish at the top" comes to my mind when we go on these big runs. In order to 'sell the high,' one has to get bearish when the market is the most bullish it has been all year.
Yet, too often something unexpected changes the game: trade war, COVID, production issue, drought-busting rain, you name it. Much around us has changed over the past two years, but the timeless challenge of marketing your crops hasn't changed at all:
Selling too much, too early as markets rally

Having too much exposure when markets crash
These remain each producer's biggest marketing challenges to manage. They are the marketing challenges you should focus on for the year ahead. Rather than trying to predict price or time your decision to market, protect yourself from being oversold or under-protected when the market environment changes.
Manage your market decisions
The year ahead looks a little scary. Market volatility looks to be here for a while. This environment can wreck a balance sheet in a hurry. Often the best years in ag can be followed by some of the worst, and that is something we need to be cognizant of today. You will be spending the most you've ever spent to plant a crop this year, and you will have significant capital and risk on the line.
Now is a great time to evaluate how you are making your marketing decisions, the tools you use, and how you balance risk with opportunity. We all have access to use the same marketing tools, how you utilize the tools varies greatly across our industry. There are a few questions I think you should ask yourself when you make marketing decisions and execute your marketing plans this year:
Am I adding risk or managing risks?

What is my exposure, what is my opportunity?

What does good look like? What does bad look like?
When you answer these questions, don't paint the market in too small of a box; run some scenario's that would be "unexpected" today. The unexpected is what typically trips up our plans. What if your market moves $1 higher or $1 lower, $2 higher or $2 lower?
December 2021 corn traded a $2.15 range last year, November soybean futures traded a $3.83 price range. Across your operation, how do those price changes impact your equity, your profitability? It's likely to take your balance sheet from black to red, or red to black.
Those trading ranges could be tighter this year, or they could be wider, but there should be no question that the year ahead will be different than any of the past. The market will likely hold plenty of surprises. How are you managing your marketing decisions? How are you defending the marketing decisions you are (or are not) making today?
Contact Advance Trading at (800) 747-9021 or go to www.advance-trading.com.
Information provided may include opinions of the author and is subject to the following disclosures:
The risk of trading futures and options can be substantial. All information, publications, and material used and distributed by Advance Trading Inc. shall be construed as a solicitation. ATI does not maintain an independent research department as defined in CFTC Regulation 1.71. Information obtained from third-party sources is believed to be reliable, but its accuracy is not guaranteed by Advance Trading Inc. Past performance is not necessarily indicative of future results.
The opinions of the author are not necessarily those of Farm Futures or Farm Progress. 
Subscribe to receive top agriculture news
Be informed daily with these free e-newsletters
You May Also Like
---