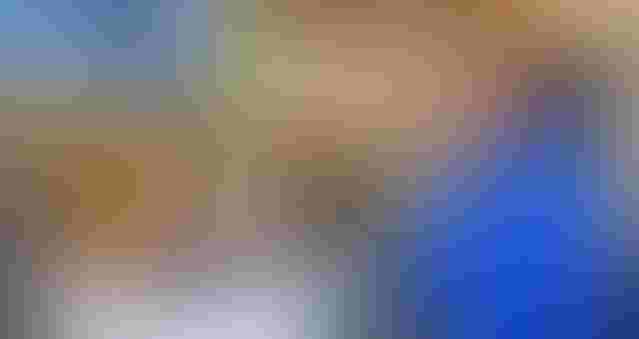 University of California, Davis scientist Shahid Siddique studies nematodes.
Kathy Keatley Garvey/UC-Davis
While Americans talk a good talk on the necessity of science, we do a poor job of publicly funding it. This has led some institutions to embark on building profit centers within their budgets that arguably are a slippery slope in the opposite direction.
It is understandable what the Land Grants are trying to do. As federal funding and state revenues fail to keep up with Extension research, legitimate arguments from those who control the purse strings resound.
This thought occurred to me when I tried to access a university study online that was blocked behind a pay wall. This has not always been the case as I have been able to access some of the articles I needed to read, thanks to helpful farm advisors with subscription service.
This begs the question: why is public research hidden behind a wall? Shouldn't these public studies be available? Isn't that the reason behind our Land Grants in the first place?
This is not the only example I have seen of university profit centers. One public university researcher I know quietly vented to me once about being charged rent by the university for his research plot, which he argued limited his grant funding as he now had to concern himself with overhead. I will take his word as I did not pursue the issue with university higher-ups. It makes sense given what I have seen and heard elsewhere in the system.
We may be living through the most glaring example in human history of our need for careful public science devoid of political influence and open to the masses for critical debate. Particularly if you believe there has been too much political influence regarding COVID-19 and its associated fallout, one might think the logical conclusion therefore is to consider our national policy on public research, agricultural or otherwise.
Do we value well-funded public research that is untainted by political influence? If so, why, and to what end? What do we gain from such research? How does this affect our domestic food supply and how important is that to U.S. residents?
Whether we fund agricultural research, and to what level, is tied intrinsically to questions of policy on the importance of domestic food and fiber production. Global trade has its benefits, but perhaps should be tempered with caution in a world with borders that some may wish to expand through violence.
I have long argued domestic food production and all that supports it – ample supplies of fresh water for irrigation, unbiased scientific research, and land use decisions, to name but a few – is vital to national security.
Should we revisit the idea that birthed our Land Grants and discuss their importance in an age where we criticize corporations for being rightly beholden to shareholders, or do we better fund unbiased, public research that focuses on the greater good?
Subscribe to receive top agriculture news
Be informed daily with these free e-newsletters
You May Also Like
---