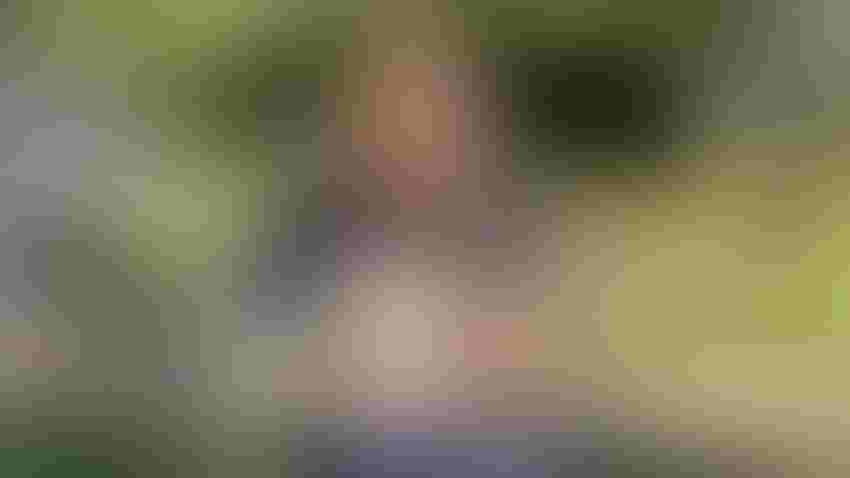 MOTIVATED LEARNING: Knowing how to take care of newborn animals may make for fast learning —as it did for me with my sweet Corgi puppies.
Jennifer Carrico
On a Tuesday in mid-August, my dog Dixie had five beautiful little Corgi puppies via cesarean section. I brought her home and checked on them all through the night.
At 4 a.m. I took Dixie out to go to the bathroom. She was weak and I had to carry her, but maybe she was still exhausted from the C-section? By 6 a.m., she was in real trouble. I called the vet, loaded up Dixie and the puppies, and headed to the clinic.
It was a 30-minute drive, and I watched her the whole way. Five minutes out, I could tell she was in distress. We were so close. I drove fast. Honestly, it was a blur.
Dixie died in that short five-minute drive. I carried my sweet girl into the clinic and told them she'd died. Then I laid her on the exam table and went back to bring in the puppies.
That's when it hit me. Five puppies. What was I going to do? How was I going to take care of five little puppies? The vet consoled me and collected a few things I might need: bottles, milk replacer and small syringes. My heart was broken, but this wasn't the time for breaking down. I had to raise these puppies for Dixie.
The next couple weeks were full of so much puppy formula and so little sleep. Every two hours, I had to feed and clean and care for each little puppy. At some point, it hit me that we don't realize how much a momma dog does for her pups. Those of us who have had kids or raised other animals might realize we have more skills in newborn animal care than we realized just due to experience, but there's always more learning needed. As time went on, the puppies grew, the feedings spread out and I got more sleep. It got a little easier.
Everyday learning
Sometimes learning means asking for help. I sought out anyone who had similar experiences and took every tip they could give. I could write a book about caring for orphan puppies, but not right now. I'm watching them snooze in their pen and thinking how I learned about more than just being their "mother."
As a farm kid, I learned early on to set goals and see them through. My goal with these little ones was to get them to 6 weeks old; then they could go live in their new homes. Farm kid tenacity helped me achieve that goal, albeit with a little blood, and a lot of sweat and some real tears — and lots of people who jumped in to help and offer advice.
In this case I had to learn fast. Often, we must do that on the farm too. All farmers are lifelong learners. Whether it is technology, machinery, livestock genetics, tillage practices, carbon markets or herbicide uses, there is always something new to learn about in agriculture.
On my list of what I learned? Pay more for liquid formula, because it takes less thinking in the middle of the night. And pay extra attention to grooming or petting in the absence of a momma.
Now, it's a new day. Four of the five sweet little Corgi puppies are headed off to their new homes. (We decided to keep one.) They'll spread joy there, just as they have here. Is it hard to see them leave? Yes, but I'm encouraged by the wonderful homes they are off to where they will play with other dogs, cows and farm animals.
And you know what: I did it.
Learning is not easy and isn't always filled with joy. Sometimes we learn the hard way or learn faster than we want, but finding the right people or resources to help us achieve will get us through. That goes for planting a crop, earning a degree, winning a race, mentoring a rookie — and even raising a puppy.
What have you learned today?
Comments? Email [email protected].
Subscribe to receive top agriculture news
Be informed daily with these free e-newsletters
You May Also Like
---