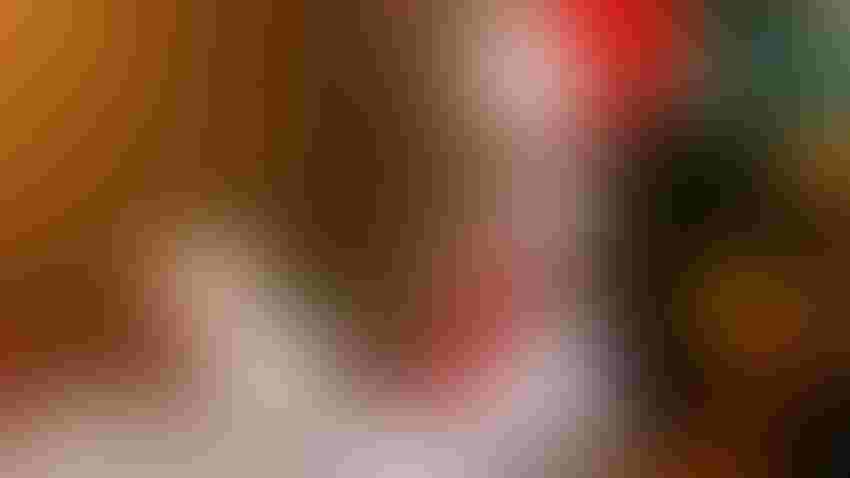 CHRISTMAS WISHES: I hope Santa gets my letter in time, and I hope your holidays are filled with joy, love and happiness.
monstArrr_/Getty Images
Doesn't everybody still write a letter to Santa Claus? I do. I've already started drafting this year's letter so it's ready to wing its way to the North Pole before the hustle and bustle of the season arrives. It will be here before we know it.
Dear Santa,
It has been a while since I've written. I've been tied up being an adult. I believe the last time I wrote to you I asked for a horse. I'm sure you can recall how that went down. I gave you just one job. Year after year, I never found anything but cattle in the barn on Christmas morning. You'll be happy to hear I don't harbor resentment, and my beloved fulfilled that wish for me years ago.
I would, however, like to address the current toy situation. First off, could we tone it down on dolls? Some of them are terrifying, sporting fangs, ghoulish faces and trance-like eyes straight out of late-night TV shows. I wasn't even allowed to watch such terrifying shows until I was 18. And now young girls receive dolls that look like they came out of horror flicks.
Also, Santa, Barbie has gotten weird. Was she always meant to be a political tool? The logo states, "Be anything you want to be." Quite frankly, that kind of thinking has spun us into a very chaotic and confused state. Why is she so spoiled? Why doesn't her dream house come with a 30-year mortgage?
Love the toy farm equipment, but could we practice a bit of emotional preparation for potential farmers? By offering models sporting a bit of rust, maybe a little dated, and a package of various spare parts that represents breakdowns and repairs, the future might appear more attainable for these little would-be farmers.
Same goes for the plastic livestock. They're identical and void of issues. Where's the bloat, hoof rot and vet on speed dial?
It couldn't hurt to throw a few burnt cookies in with the plastic baked goods. After all, "pretend and make-believe" should prepare our kids for the future.
Not being a fan of electronics or battery-operated anything, I would make an exception for a little broom with a dustpan that chimes, "Great job. Someone is going to mess it all up in five minutes."
Most concerning today are your elusive elves, Santa. Could you please take control over the mass disappearance and reappearance of these tiny creatures?
With kindest regards, I close out this overdue correspondence and leave you off the hook without any personal expectations. No need to hoist any new livestock into your sleigh this year. However, if you do feel the need to atone for years of failing to fulfill my childhood wish, I will always accept a well-stocked feed room.
Sincerely, 
Joy
Well, this letter should wake up the jolly old elf. I just hope it gets there in time for him to do a little horse shopping! In all seriousness, here's hoping your Christmas wishes come true. That's assuming, of course, that you wish for practical things, like blue jeans without holes in the knees, a few wholesome books to read, and a holiday season filled with Christian joy, love and happiness.
Subscribe to receive top agriculture news
Be informed daily with these free e-newsletters
You May Also Like
---