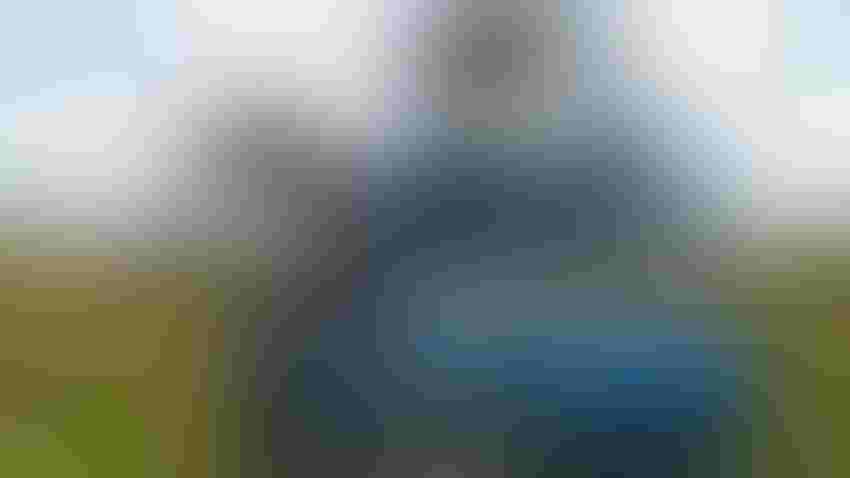 PURPLE HARVEST: Corn is not the only thing being harvested this fall. David Mobilia of North East, Pa., harvests grapes in Pennsylvania, as well as in New York state.
Photos by Carol Ann Gregg
For most of us, when we think about fall harvest, we think corn, soybeans or garden produce. But apples and grapes are harvested in the fall, too.
In 2013, I had the opportunity to ride on a grape harvester with David Mobilia of North East, Pa. He grew grapes for a Welch's juice plant in Westfield, N.Y. The interesting thing about his operation is that the grapes must get to the processing plant within eight hours of harvest.
I also learned that most growers in the North East area get the grapes to the processor not only on time, but also well ahead of that.
I remember arriving on Mobilia's farm. As soon as we got out of the car, we could smell the sweet, distinctive aroma of the ripe concord grapes.
Mobilia asked me if I was sure I really wanted to ride on the harvester, because it would be about a half-hour before we got back to where we parked our car.
I assured him that I wanted to ride on the harvester and take as many pictures as I could. And what a wonderful experience it was. I took at least 25 to 30 photos that day.
As the harvester started out, a tractor pulling three bins moved in sync with the large machine that filled the bins. When these three bins were full, another tractor with three more bins moved into place to provide three more bins ready to be filled.
They talk about poetry in motion; these men made it look so easy. As the bins were filled, they would be dumped into a truck that would haul them to the plant to be turned into grape juice.
Welch's is a cooperative. Its members are assigned times to deliver, so the wait time in line at the plant isn't too long.
That year, 2013, was a banner year for the Lake Erie grape region.
"I've never had this big a harvest," Mobilia said at the time. He grows mostly concord grapes on both sides of the Pennsylvania-New York state line.
In 2012, there was a devastating spring frost that caused the vines to stay dormant. The 2013 season seemed to have perfect weather for growing grapes that resulted in a banner harvest.
Spotted lanternfly is the big thing now in the grape industry. Trucks that have gone out of the area are inspected and sanitized when they return to ensure these notorious hitchhikers don't come to the area.
I will probably never look at a bottle of grape juice or a jar of grape jam without thinking of that day high atop the grape harvester.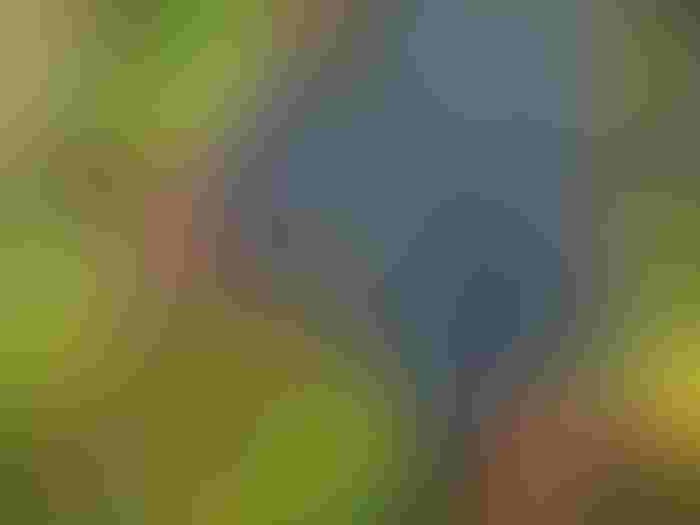 READY FOR HARVEST: These plump concord grapes hanging heavy on the vines are about to be harvested.
Around my farmstead, our farmer will be taking off corn soon. The corn really took off when we finally got rain. I don't remember a prior June being so dry. Farmers were reporting up to 21 days with no rain. This is extremely unusual for northwestern Pennsylvania.
We pride ourselves on having some of the greenest, most lush scenery in the state. Rarely do we get concerned about drought, which is a blessing. In fact, we complain more often about too much water.
To get into the mood for the fall season, I enjoy a pumpkin spice latte in my insulated mug. I am making bouquets of dahlias in a variety of colors. I love being able to bring live flowers into the house.
Soon it will be time for pumpkin everything — cookies, cakes, pies. I can see that Meals on Wheels will be getting pumpkin items from my oven soon.
Be safe this harvest season. Remember to stop when you start to take a shortcut. It really won't save you that much time, and an accident can really make a mess of your harvest season.
Gregg writes from western Pennsylvania. She is the Pennsylvania 2019 Outstanding Woman in Agriculture and is a past president of American Agri-Women.
Subscribe to receive top agriculture news
Be informed daily with these free e-newsletters
You May Also Like
---