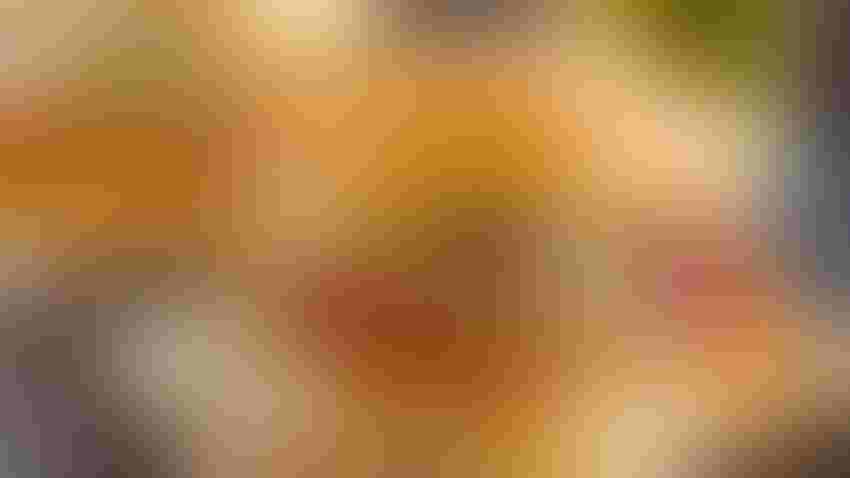 An early lunch or snack often stave off the effects of hangriness.
tvirbicks/Getty Images/iStockphoto
I'm often blinded by my desire for food.
During a recent meeting in a town known for its food offerings, I diligently went to my hotel room to finish up a couple of things I needed to do for a looming deadline. I proceeded to yell at the things I couldn't do with a limited internet connection and shake my head at a number of insubstantial items that clogged my inbox.
In the end I was very satisfied when I finished early enough to run down the street, dodge the people that were in my way, roll my eyes when the light turned red and line up at one of the places I visit each time I come to town.
There were a number of people I should have asked to accompany me to dine, but since I was pushing the time envelope, I did not ask if they would like to join me. Given the place's propensity for long lines at noon, I told myself I couldn't risk any possible delay, like waiting on a friend to close out their work assignments.
My meal was ordered, I sat down and as I was waiting for my food, I picked up my phone to check my project list. At the top was a priority item that slipped my mind. What issued from my lips, under my breath, was not something I'd want to say out loud to anyone.
I've been accused of becoming hangry as lunch hour approaches. It's that combination of hungry and angry that drives one to outbursts and day visions of tacos, barbeque pork, fried chicken or oyster po'boys. My mom used to call it low blood sugar.
When I worked on the farm, there was nothing better than the noon meal to get your "sugar levels" back up so you could take on the rest of the day. During the summer we got up before the sky began to lighten. Lunch was sometimes eight hours later.
I didn't realize it then, but as the mornings wore on, things changed in my attitude and my speech patterns.
Mid-morning was when I learned to cuss. The filter on what came out of my mouth would disappear. I would like to believe it had a direct relationship to my nutritional needs and not a character flaw.
I have learned to control the hangry, mostly. What I often don't realize until it is upon me, is that my attitude – or more accurately the dialogue that goes on inside my head – is directly related to how long I have gone without eating. When I work in the office or travel, I usually have something to munch on to keep the hangry away. I still have a problem with the the outbursts that occur when someone unexpectedly pulls out in front of me, or I don't agree with the news. That's usually not hangriness.
Subscribe to receive top agriculture news
Be informed daily with these free e-newsletters
You May Also Like
---