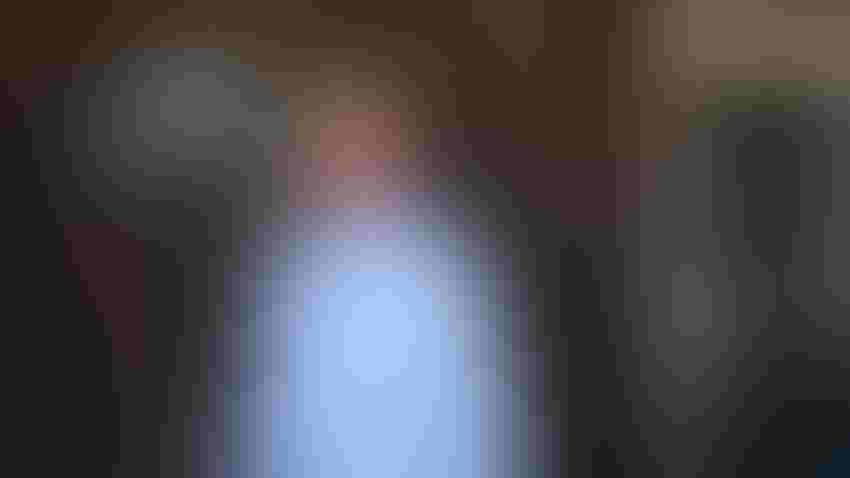 2023 Southeast High Cotton winner Rusty Darby is both a good student and teacher of the crop.
John Hart
At a Glance
Rusty Darby is known to ask the tough questions when it comes to growing cotton.
It's been often said that the best farmers are students of the crop. They do all they can to understand the physiology of their crop and what that crop needs to maximize yields.
This is certainly true, but I have also found that the top farmers are also great teachers of the crop. With great knowledge and understanding of their crop, they are able to educate others and effectively share their knowledge. This is certainly true of Rusty Darby, the 2023 Farm Press High Cotton winner for the Southeast.
The greatest privilege of writing for Farm Press is the opportunity to visit top farmers on their farms and learn what they do to succeed in such a challenging profession. Rusty Darby of Chester, S.C. proved to be a great teacher of the crop when he used his story telling ability to educate me on what he does to successfully grow cotton in the challenging conditions of the Piedmont of South Carolina, with a land made up of rock-laden sandy loam and fine sandy loam soil.
Darby is known to ask the tough questions when it comes to growing cotton. Dan Pitts, market development specialist for Americot for the Carolinas and Virginia, emphasized this point in a letter supporting Darby's nomination for the High Cotton award. Indeed, Darby is a student of the crop by asking those hard questions.
Pitts emphasizes that this questioning is one of Darby's characteristics that makes his operation so successful. "Why does that seed swell up and die? What makes Bt traits loose efficacy? How early can I plant? Why am I only averaging 1200 pounds (in a 900-pound environment), and most recently, what can we do to get to 48 staple in upland cotton?" Pitts writes in his letter.
"Never presented in an adversarial manner, those tough questions show his mindset to always look for the better, more sustainable or profitable system. Too often our industry is so concerned with numbers we forget to ask the often awkward and open question that just might be the one that vaults our success to the next levels," Pitts writes.
When I was in school, my favorite teachers were those who had a true passion for what they taught. Their passion was contagious, and it made learning fun. Indeed, Darby's passion for growing cotton is the hallmark of his success. This passion comes through loud and clear in visiting with Rusty Darby and learning what he does to achieve remarkable yields, no matter what comes his way.
Rusty Darby is both a good student and teacher of the crop. He proves that with passion and a true love of growing cotton, you can not only succeed but thrive. That's a trait that can bring success, no matter what you do.
Subscribe to receive top agriculture news
Be informed daily with these free e-newsletters
You May Also Like
---