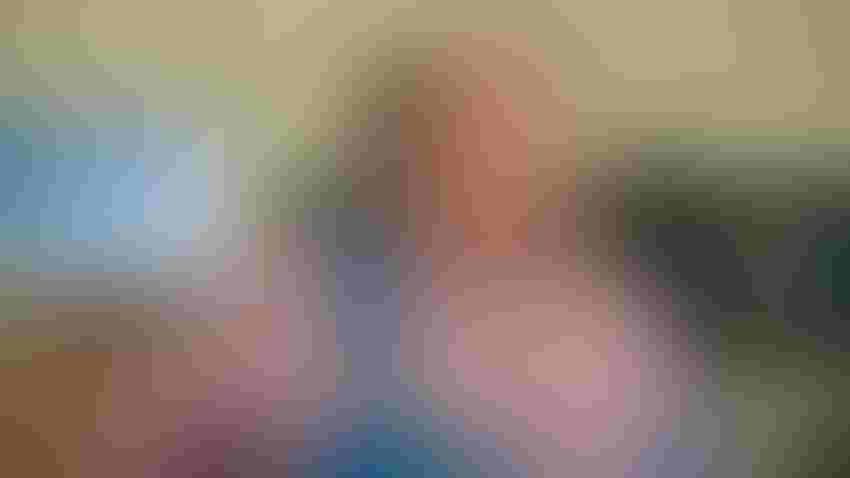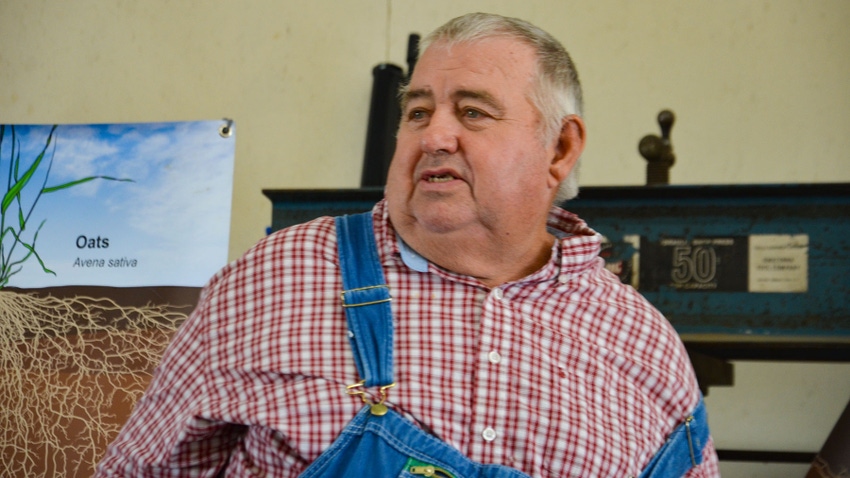 ALL ABOUT LIGHT: Dave Brandt, who died recently, spent his farming career learning how to better transform God's sunlight into crops and food.
Tom J. Bechman
As I sit down to write, I am still contemplating news that Dave Brandt, a longtime Ohio no-till and cover crop farmer who is considered the godfather of regenerative agriculture, died as the result of injuries suffered in a traffic accident while delivering seed.
I had been to Dave's farm twice, talked to him at conferences and listened to him speak, always eager to glean valuable information he gained from making no-till and cover crops work on his farm. He was always willing and eager to pass on what he had learned. He will be greatly missed, both as a person and as an educator of regenerative agriculture principles.
If you ask a random farmer in Indiana what he or she is farming, the typical answer would begin with corn and soybeans. If you had asked Dave that question, he probably would have said, "I am farming sunlight, and the crops that I raise are the benefits of my farming sunlight."
Why, as a farmer, do you want to farm sunlight? The earth is bathed in sunlight. Plants use that sunlight through photosynthesis to produce chemical energy. During photosynthesis in green plants, light energy is captured and used to convert water, carbon dioxide and minerals into oxygen and energy-rich organic compounds. We rely on oxygen to survive, and those energy-rich organic compounds become crops we raise.
Plant photosynthesis slows down as plants encounter stress, such as dry soil conditions. If soil health is improved, water infiltration and storage increases. This means potential for stress is reduced and photosynthesis is increased, thereby increasing potential yield and profit. If you farm sunlight, increases in yield and profit can come along for the ride. The healthier the soil, the more sunlight that can be harvested.
Cover crops rev the engine
Normally, cash crops are only growing a few months out of the year. That is like an eight-cylinder engine running on four cylinders, reducing efficiency and power of the engine. By having a growing cover crop there in the down months, you get that engine running on all eight cylinders, capturing sunlight all year long and building soil in the process.
Cover crops provide many benefits, such as nutrient scavenging, compaction reduction and erosion prevention. None is more important than capturing sunlight. With covers, it is possible to capture much more sunlight than with cash crops alone.
We all need to move out of the rut we find ourselves in occasionally and try a new way of doing things. As you consider why you farm, what crop you are farming and how you can make your operation more successful, think about farming sunlight. Whatever crop you produce will come along for the ride with both increased yield and nutrient density. Extend Dave Brandt's legacy by taking that first step on your soil health journey.
Taken from a social media tribute: "Your labor is done, your home now is heaven, no more must you wait. Your legacy lives on, your love of the land, and we will close the gate: Rest in peace, Dave, and thank you for making this Earth a better place!"
Subscribe to receive top agriculture news
Be informed daily with these free e-newsletters
You May Also Like
---