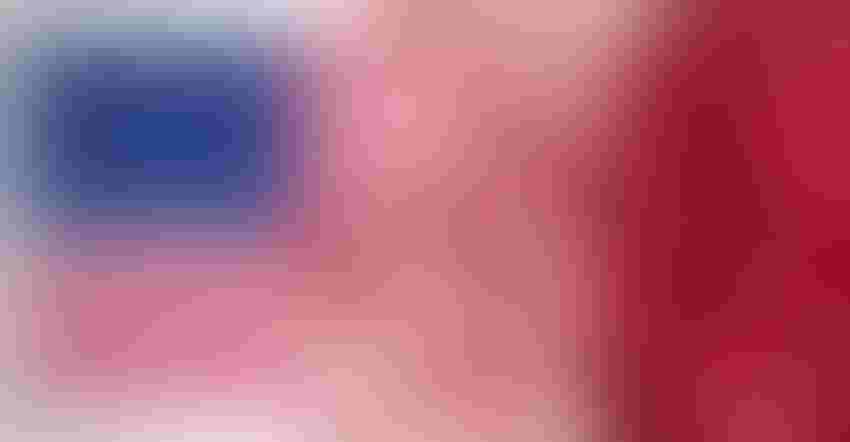 The Biden administration took another step forward on tightening the noose of environmental regulations that could prove harmful to farmers and forest health in releasing a final rule undoing changes made during the Trump administration. The administration's National Environmental Policy Act rule released Tuesday was criticized by agricultural groups that it undermines progress made over the last several years at a time when efficient regulatory processes are critical to environmental and economic sustainability.
The White House on Tuesday finalized the first part of how it intends to reform NEPA in its effort to strengthen environmental reviews of infrastructure and other projects that need federal approval, broadening the scope of impacts that can be evaluated and clarifying that agencies are free to create even stricter rules. In addition to their role in water, transportation and conservation projects nationwide, NEPA regulations play a foundational role in all activities on federal lands including grazing permits.
President Richard Nixon signed NEPA into law in 1970 as a procedural statute instructing agencies to consider the environmental consequences of their actions. NEPA requires federal agencies to produce a cost–benefit analysis in the form of an Environmental Assessment or Environmental Impact Statement.
"Congress may have wanted to protect the environment, but we didn't intend to create regulatory bloat that stifles innovation," explains Rep. David Schweikert, R-Ariz., in a recent blog on the need to modernize NEPA.
Schweikert explains in the 50 years since NEPA was signed into law, the process has become a bureaucratic nightmare. The latest data shows that completing an EIS takes an average of four and a half years, and a quarter of these statements take upwards of six years. Some projects drag on even longer: the approval process for a 12-mile expansion of Interstate 70 in Denver took 13 years to complete, with a final impact statement running 8,951 pages, not including an additional 7,307 pages of appendices.
Undoing Trump's environmental regulatory rollback
House Agriculture Committee Republican Leader Glenn "GT" Thompson, R-Pa., explains in 2020, the Trump administration "thoughtfully revised the NEPA process to streamline its requirements and prevent activist litigation from forcing commonsense projects into regulatory purgatory."
However, Thompson explains the latest action "dismantles that much-needed clarity and further constrains responsible development of minerals and other crop nutrients that are vital to America's ability to meet the food and fiber needs of the globe, especially at a time of great uncertainty."
American Farm Bureau Federation President Zippy Duvall says AFBF is disappointed that this administration decided to reverse the commonsense reforms enacted in 2020. "Farmers and ranchers share the goal of caring for the natural resources they've been entrusted with and were pleased that the updated 2020 regulations allowed them to protect the environment while meeting the demands of a growing nation," Duvall says.
Duvall explains continued challenges from the pandemic, supply chain issues and the drought in the West are impacting farmers, ranchers and the American public in the form of increased food and fuel prices. "The situation will now be made worse by the return to a slow and cumbersome NEPA review process that, in many cases, takes years to complete," he says.
The National Cattlemen's Beef Association and Public Lands Council, in conjunction with the American Sheep Industry Association, previously submitted comments in response to the Council for Environmental Quality's (CEQ) Advanced Notice of Proposed Rulemaking and have long advocated for a NEPA process that is targeted, concise and timely.
"When it comes to federal regulations, ranchers are often caught in the middle of political whiplash, and this CEQ process is no exception," says NCBA Executive Director of Natural Resources and PLC Executive Director Kaitlynn Glover. "Livestock producers and land managers need regulatory certainty and consistency. By returning to a pre-2020 standard, this rule returns environmental analysis to a failed model that industry and government have long agreed is woefully inadequate and inefficient. This failed model will stall important environmental projects, delay critical infrastructure improvements and impede progress made as part of ongoing NEPA processes."
NCBA explains over the past several decades, NEPA processes have become inefficient and the source of an immense amount of regulatory red tape and uncertainty as producers renew grazing permits, improve rangeland and participate in USDA voluntary conservation programs.
Duvall adds Biden has also made improving the nation's infrastructure a priority, and a modernized NEPA review process would help deliver projects to communities across the country. "Safe roads, waterways and railways and expanded rural broadband access are crucial to the success of rural America. Those, too, are now at risk because of outdated regulations," Duvall says.
Thompson adds this rule "threatens the health and resiliency of our forests by imposing unnecessary red tape and delays on a range of critical restoration and land management activities."
Subscribe to receive top agriculture news
Be informed daily with these free e-newsletters
You May Also Like
---