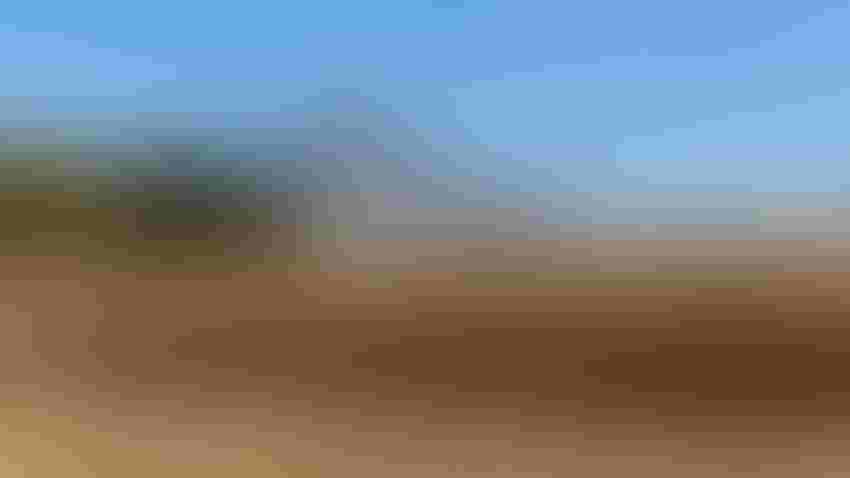 FARM BILL BACKBONE: The farm bill is critically important to rural communities across Minnesota as well as the rest of the country.
Kevin Schulz
by Jeff Johnson
Minnesota agriculture has a long and proud history of producing food, feed, fuel and fiber for the nation and the world. As the CEO of one of Minnesota's thriving agricultural cooperatives, Centra Sota, we work closely with farmers to help them meet the enormous responsibility they have to produce the food we all depend on every day.
Minnesota is blessed with some of the world's most productive soils and innovative producers. As an industry, we have developed sophisticated infrastructure that includes some of our nation's most robust cooperatives that support the storage, processing, transport and distribution of our commodities to places around the globe. Our state also boasts a highly regarded agricultural research and development sector that is helping us advance farming techniques to enhance both productivity and sustainability.
We also know that a stable, sustainable food supply plays a crucial role in ensuring our national security — from building successful, enduring international relationships to nurturing domestic economic stability.
Our Centra Sota story began more than 140 years ago, when a handful of central Minnesota farmers joined together to market milk and butter through a local creamery. This year, we continue to grow with 17 locations and are proud of our member ownership in Land O'Lakes Inc., one of only two farmer-owned cooperatives in the Fortune 250. In fact, in 1922, when our Producers Co-op Creamery was officially formed, we became the first cooperative to produce Land O'Lakes Sweet Cream Butter.
We count ourselves both honored and humbled to be a critical part of the fabric of life in central Minnesota, empowering farmers — and, by extension, their communities — through economies of scale, stronger bargaining positions, and a belief that cooperatives, owned by local farmers, can provide the infrastructure and scale to help producers compete. We are owned by farmers, of farmers and for farmers.
We and the broader family of cooperatives have long advocated for policy that supports a strong agricultural economy in Minnesota and across the nation. As a result, Minnesota continues to be among the top states in the nation for corn, soybeans, dairy, turkey and sugarbeet production, and our industry is in the top tier of U.S. exporters of agricultural goods (more than $9.2 billion in 2021). Our industry is one of the key pillars of Minnesota's economy.
Critical to rural America
This year, Congress will be writing a new federal farm bill. This critical piece of legislation, originally passed during the Great Depression in 1933, has since provided programs and investment in rural communities to ensure a stable farm economy. The farm bill is critically important to rural communities across our state and nation. But more importantly, these programs are critical to every American family to ensure that our country is able to produce, process and distribute food to support our nation and billions of people around the world.
That's why it is critical that Congress pass a farm bill to ensure food security here at home and across the globe. As policymakers debate this vital legislation, we are advocating for policies, including:
a commitment to federal policies that promote a competitive agriculture sector, healthy rural communities and support that allows farmers to remain productive and profitable while employing sustainable practices

a commitment to providing predictability by ensuring there are no lapses in funding or authorities for farm bill programs, while funding improvements to farm bill programs

a commitment to advancing policies that are voluntary and incentive-based for growers

a commitment to keeping critical domestic and international nutrition programs in the farm bill
As we celebrate Minnesota's agricultural industry and the innovators therein, we must remember the fragility of the food supply and the necessary investment needed to ensure that we can continue to feed America and the world. Our future, and the future of billions of others, depends on it.
Johnson is CEO of Centra Sota, a member-owned farmer cooperative with 17 operating locations in central Minnesota, and a member of the Land O'Lakes board of directors.
Subscribe to receive top agriculture news
Be informed daily with these free e-newsletters
You May Also Like
---