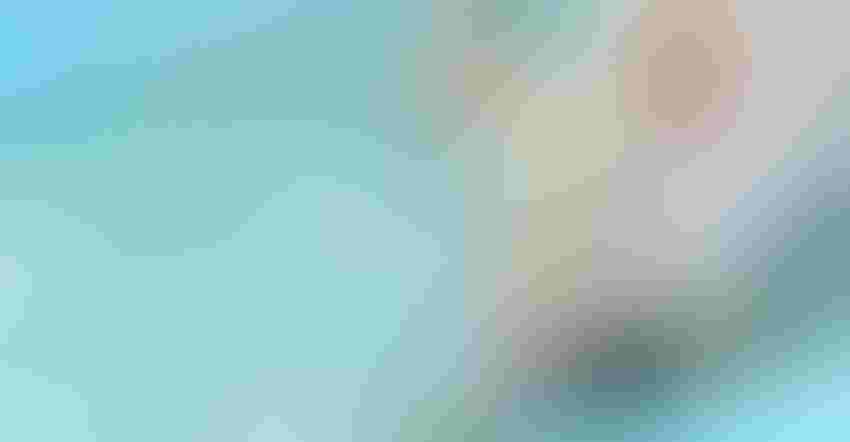 PIG HEAVEN? Perhaps every baby pig dreams about going home to the McClain farm.
Joy McClain
"We should get a couple of feeder pigs this year." Those were his words, and I did not miss or mistake them. My ears would never fail to hear anything that had to do with my husband wanting more livestock.
I doubt that's ever happened before, unless it was about meat birds. We raise and butcher our own chickens every year, along with other kinds of meat. This was our first year for pork. On the drive over to pick up the piglets, he warned me not to name them, get attached to them or get any ideas other than sausage and bacon.
When we brought Orville and Wilbur home, it didn't take long for almost every grandkid to show up, wanting to see the pink piglets. "Ahhh," was the basic response, especially from the little girls. So far, we had only named them and marveled at their cute little piggy selves.
Then I realized that the boys should learn to walk a pig, just in case they want to add hogs to their future 4-H livestock showing. After all, Ezra only has one more year, and he's been chomping at the bit to show goats, sheep, horses and chickens. So, he should really learn about walking pigs, too.
I suppose, technically, walking the pigs would have fallen under the "any other ideas for them" category, but it was OK. I could still taste hot, drippy bacon that I pictured nestled next to fresh scrambled eggs on my breakfast plate.
You did what?
Then one day, I was out in the lot pouring cold water into the pigs' pool — yes, I'm slightly ashamed to admit they have their own "Frozen"-themed kiddie pool — when Wilby walked over, flopped onto his side, rolled over on his back, and tilted his head and chin up. I had named them, I had other ideas, and now, here was a huge hog begging me to scratch his belly.
I couldn't resist. I am certain he smiled as he stretched his head back even farther while I satisfied his itchy spots. "Bacon, bacon, bacon" … I kept repeating to myself.
So, I broke every rule. I believe I have always successfully broken every one of these rules ever since I was a girl showing steers and heifers at the fair. I am quite certain that auction night was what my father dreaded most with me in all my childhood.
But I always got over it, and with his stern prompting, I attempted to get over it rather quickly. I think it's OK to have such a heart for all animals. It makes you a good caretaker. It creates an appreciation and passion to pass the dedication and hard work to the next generation.
My husband has always said, if he were an animal, he'd want to belong to me. I got this. I will keep right on doling out belly scratches, but I will be equally happy sitting down to a platter full of bacon.
McClain writes from Greenwood, Ind.
About the Author(s)
Subscribe to receive top agriculture news
Be informed daily with these free e-newsletters
You May Also Like
---