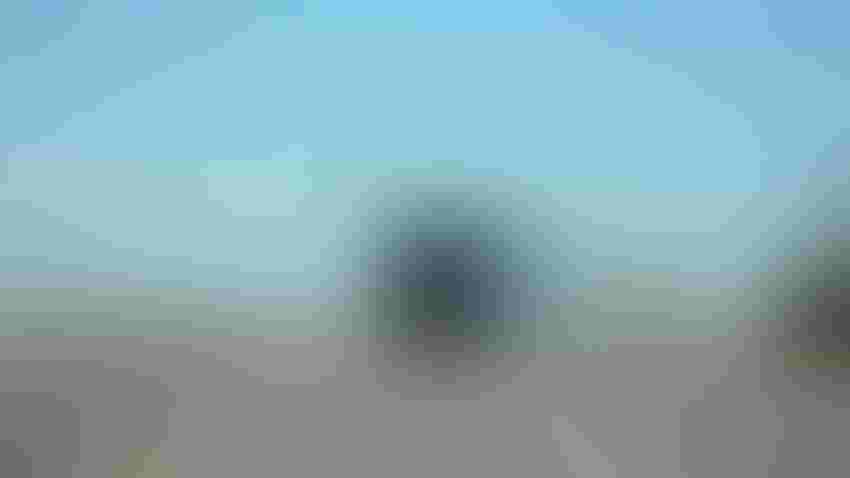 GIVE SPACE AND TIME: We all need to slow down when following farm equipment; give slow vehicles the time and space to get to where you're — and they're — going.
Kevin Schulz
As we age, time seems to speed right by you. And this year seems to be no different. Wasn't it just yesterday that farmers were hitting their fields to get the crops in, and now here we are getting the crop out?
Some things that do not speed by are farm equipment. They can work at a fevered pitch to get the crops harvested, but once they hit the roads to travel from field to field or field to home, it can seem like they crawl along.
I know this, you know this — but our non-farm friends do not realize this — or they have forgotten this from the spring. They get impatient when caught behind an agriculture convoy.
Though I understand the speed at which rural traffic travels, I do not have the same patience when I am driving or walking in more crowded areas. My family or others riding with me may argue with me, but I don't believe that I border on road rage, I just wish that everyone else drove with the same attention and consideration for their fellow drivers as I do.
But when I get back on the country roads, I can feel my blood pressure fall. When I do get behind slow-moving farm equipment, even if I'm en route to what I feel is an important event, meeting or appointment, I try to take a deep breath and enjoy the slower pace for a bit.
Our world is flying by way too fast. It does the body good to occasionally slow to a combine's pace.
I wish our non-farm friends who travel rural roads in the spring and fall, and who get behind farm machinery, would also slow down and take the time to appreciate their surroundings.
Think about it
They may get angered at the farm equipment: "Can't you go any faster?" No, they can't.
"Why don't you pull over?" Most farmers are conscientious and will pull to the side when they can. Farm equipment is big, and some rural roads are not very wide and shoulders are narrow or nonexistent.
For example, the county road I live on was newly paved this spring, so it is nice and smooth. Sadly, however, the shoulder (where there is some) is not very wide.
For a county road, this is fairly well-traveled, a connector between a U.S. highway and a state highway. My wife and I like to walk, and we used to like walking this road. We used to — until this road project completion, that is.
Safety paramount
As traffic approaches, we would move to the shoulder. But now when there is little to no shoulder, or where there is shoulder it easily falls away even from the weight of two walkers, it is dangerous to step off. Yes, falling into the ditch is safer than being hit by oncoming motorists, but it's just not safe.
Now imagine if I'm driving a combine or a tractor pulling a grain cart or a manure tanker. I see a motorist at my rear, wanting to get around me. There is no way that I am going to pull over and risk losing control of my combine, which weighs over 50,000 pounds. That motorist is at risk of more than being a little late for an "important" engagement.
Slowing down is a good reminder for farmers as well, even in a hectic time such as harvest. Yes, winter is coming, and you want to get the crop in the bins before snow flies, but getting the harvest completed with your health and sanity intact is what's more important.
Before you enjoy having the crop in the bin, enjoy the ride.
Comments? Send email to [email protected].
Subscribe to receive top agriculture news
Be informed daily with these free e-newsletters
You May Also Like
---