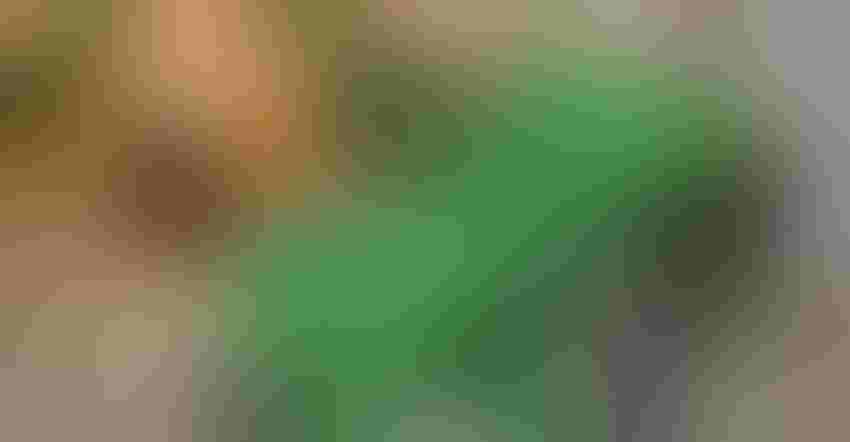 WHAT WAS MY JOB? If you know what this machine did, send in your answer. This machine was used in Hancock County, Iowa, in the 1940s.
Tom J. Bechman
The John Deere machine pictured here was well-suited to smaller farms in the mid-20th century. Most people powered it off a small tractor driving the belt pulley. If you owned one of these machines, you wouldn't need someone with a much larger machine to come to your farm and do the same job for you on a custom basis.
So, what did this machine do? If you need another hint, here goes: Once the John Deere 40 and 45 model self-propelled combines appeared, or self-propelled combines of the same vintage from other machinery companies, most people didn't need the machine pictured here any longer. A good transitional technology for its time, its days were numbered.
Tell us what function this machine performed on the farm. Please include your mailing address with your entry. One person from all people submitting correct entries will receive a gift card. Email [email protected] or mail to 599 N., 100 W., Franklin, IN 46131.
Good guessing
Most people who responded to the picture of the wooden wagon featured in the October issue of Indiana Prairie Farmer and online admitted they guessed who made the wagon based on the green-and-yellow color scheme. This time, the colors didn't lead anyone astray.
John Deere made the popular wagon with three separate, stackable sideboards. Deere even made the running gear. The steel-wheeled wagon was introduced after World War I and was sold until the early 1940s.
Congratulations to Mark Schlegel, Hagerstown, Ind. He received the gift card for guessing that John Deere made the Triumph Special box wagon.
Subscribe to receive top agriculture news
Be informed daily with these free e-newsletters
You May Also Like
---