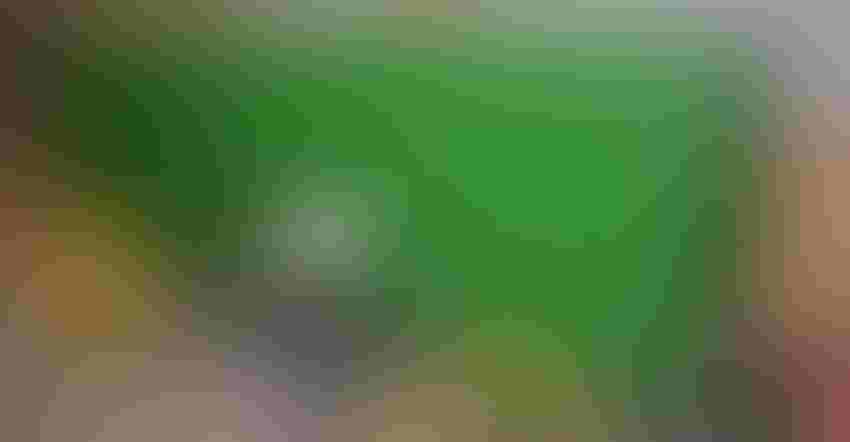 WHO MADE ME? Name the company that built this popular wagon's gear and box bed and enter the drawing. Known as a triple-box bed, it was ideal for catching and hauling ear corn husked by hand.
Tom J. Bechman
Can you name the company that manufactured the wagon pictured here? Both the running gear and wooden box bed were made by a major farm machinery company.
The all-steel running gear was regarded as a solid piece of machinery, but it didn't have a rocking front bolster. It also used plain sleeve bearings on the axles.
The feature farmers liked was the triple-box design. A farmer could leave all three sides on for shucking corn by hand or remove one or even two "boxes" and operate the rest of the year with a wagon with lower sides. The end gate let shelled corn or other grains flow out easily.
This wagon, displayed at the Hancock County Agricultural Museum in Britt, Iowa, has a rear license plate. That was required by Iowa law until sometime in the 1940s.
Send your answer to [email protected] or mail to: 599 N., 100 W., Franklin, IN 46131. One person from all correct entries will receive a gift card.
Solid explanation
By press time, Maurice Frazee, Wabash, Ind., and Don Amos, Rushville, Ind., provided the best explanations for the mystery tool pictured in the September issue and online. They will receive gift cards. And in fact, Amos still has the tool!
The tool, found in a drawer at the Purdue Throckmorton Ag Center, held mower guards for removing and installing ledger plates for a mower sickle. The smaller part of the tool could be inserted into the guard to hold the ledger plate and rivet head while riveting.
About the Author(s)
Subscribe to receive top agriculture news
Be informed daily with these free e-newsletters
You May Also Like
---