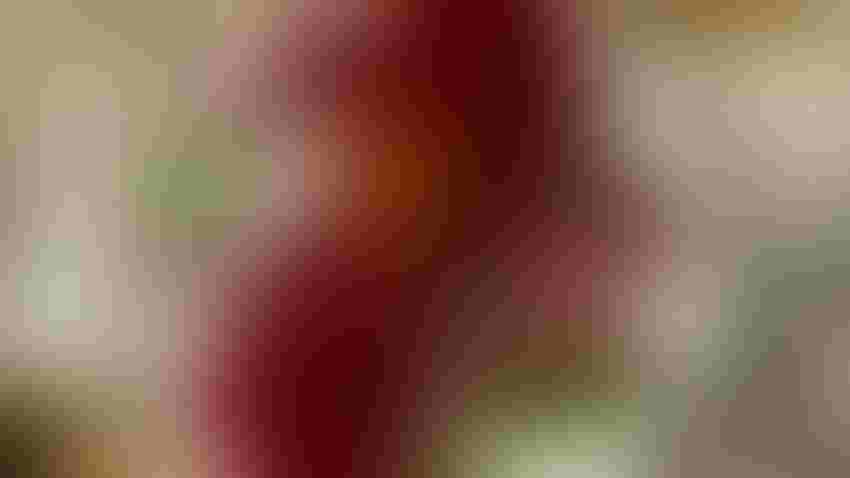 QUIVERING, YET SOLID, TRADITION: From canned cranberry jelly logs to pies and more, Thanksgiving is a time to dish up memories of family and friends.
bhofack2/Getty images
It's my considered opinion that there are two kinds of families at Thanksgiving — those with a family stuffing recipe written on a stained notecard that's been handed down through at least three generations, and those who only serve Stove Top stuffing out of the box.
Now, I try really hard to not food-shame anyone. I myself enjoy a bit of Stove Top now and then. It's a handy pantry staple.
But on Thanksgiving at the Latzke household, the Stove Top stayed in the pantry, and my mom's sausage, mushroom and wild rice stuffing recipe card came out. It wasn't Thanksgiving until Mom hauled out the big kettle and made a giant batch of that stuffing. And the year she trusted me with the recipe for the family meal, I knew I was officially a grown-up.  
I bet when you think about Thanksgiving, you, too, associate memories of family members with food. You may have a cattleman dad like mine who grudgingly ate poultry one meal a year. Or maybe you have that relish tray aunt who can't cook, but can open a jar of baby pickles and a can of olives.
Or you may be that cousin that everyone asks to bring paper plates and drinks — because the one time they trusted you with bringing the side dish, you showed up with a tub of warm potato salad.
Thanksgiving at our house was all about tradition. And even today, I make dishes the same way my mom taught me or set the table her way. Out of comfort, and also to remind me of family members long gone.
Cranberry times two
Take, for example, the two versions of cranberry dishes we had every Thanksgiving — and why. So first was Mom's homemade cranberry, apple and orange Jell-O salad. The night before Thanksgiving, she would puree the fruit and mix it with red Jell-O in a glass dish and let it set up nice and pretty. It was visually appealing, and generally, everyone in the family liked it.
Everyone except Grandpa. For him, nothing else would do but a log of canned Ocean Spray cranberry jelly, sliced along the can indentions, and presented on Mom's square crystal platter. It provided the family a chuckle every year, seeing him dish up a slice of that congealed glop over the homemade stuff.
I asked him once when I was young why he had to have the canned jelly, and he said it reminded him of his mom and her Thanksgiving table. After that, when I would set the table, I'd make sure that platter was closest to him.
For years after we lost him to cancer, and his chair sat there empty, we still put out the canned jelly — even though no one would take a slice.
My mom as Thanksgiving hostess would take care of the bulk of the dishes, with my and my sister's help. But my grandma always brought the pies.
Oh, she'd put in her time slaving over the main meal back in the day, but she retired and passed the ladle to my mom. It was her privilege as the family matriarch to just bring the desserts and let her girls fill in the rest of the menu.
Love, the key ingredient
She would come in the door with a box of pies — an apple pie for my dad, cherry for my brother, blackberry for my aunt, pecan for Grandpa, and at least two pumpkin pies for the whole family to ensure leftovers. Making sure we each had our favorite was her love language.
I've had a lot of slices of pie in the two decades since she passed, but none compare. I think they're missing the love ingredient.
Every dish on the Thanksgiving table reminds me of family and friends, from years gone by and from today. There's the memory of my cousin who would only eat rolls, and the other cousin who would only eat Snickers Salad. Or the story of my brother as a toddler eating all the olives off my aunt's plate when no one was looking. And now, when I see a casserole dish of creamed corn, I think about the Thanksgiving I met my boyfriend's family and was accepted with love.
Maybe that's the secret of Thanksgiving. Sitting around a table, surrounded by family, making memories with every dish.
Even if the dish is Stove Top stuffing.
Subscribe to receive top agriculture news
Be informed daily with these free e-newsletters
You May Also Like
---