The much-anticipated trial to decide the Des Moines Water Works' lawsuit against drainage districts (and indirectly farmers) in three northwest Iowa counties over high nitrate levels in water supplies has been delayed until next year. Previously, it had been scheduled to begin in August 2016. The controversial case is now rescheduled for a three-week trial beginning June 26, 2017.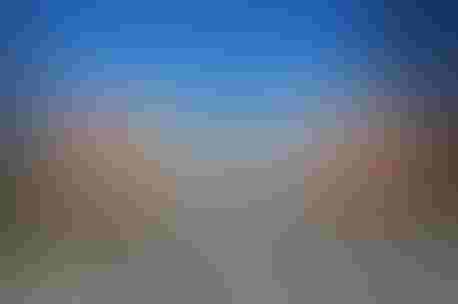 POSTPONED: The Des Moines Water Works is suing the boards of supervisors in three Iowa counties over high nitrate levels in the Raccoon River; the suit points to farming practices as the cause. The trial is rescheduled to begin June 26, 2017.
The postponement was announced May 13. "The rescheduled trial gives Iowans time to carefully consider the need for leadership interested in environmental and public health concerns, while holding agricultural producers responsible," says Graham Gillette, chairman of the Des Moines Water Works board of directors. "This is particularly important since state leaders failed to take any meaningful actions protecting Iowa water quality in 2016."
Why the "Clean Water Trial" was rescheduled
The case has been delayed until 2017 due to scheduling conflicts and a request to the Iowa Supreme Court to determine whether the drainage districts can be sued for damages. The federal district court judge wants this question and related issues pending in the Iowa Supreme Court to be resolved before the trial begins.
The Des Moines Water Works filed suit against the county boards of supervisors in Calhoun, Buena Vista and Sac counties a year ago. The lawsuit alleges underground drainage tiles act as conduits that enable high levels of nitrates to move from farm fields into the Raccoon River, a source of drinking water for 500,000 people in the Des Moines metro area in central Iowa. The three counties are upstream from Des Moines. The county boards of supervisors oversee the drainage districts.
Lawsuit points to farming practices as cause
Water Works officials say the utility spent about $1.5 million last year to remove nitrates that exceed federal drinking water standards. Officials also say the utility will need to spend $80 million to upgrade its nitrate removal system over six years.
"Unregulated agricultural discharges into Iowa's rivers, lakes and streams continue to increase costs to our customers and to damage Iowa's water quality and environment," says Bill Stowe, the utility's CEO. "The leaders of Iowa's state government have argued they need 'more time' to address nitrate pollution. So a year's delay in the trial date will give them a chance to prove whether 'more time' can lead to improving Iowa's water quality, or is their request for more time just more talk to avoid protecting Iowa's environment."
Counties have asked the court to dismiss lawsuit
The counties (Calhoun, Buena Vista, Sac) have requested the court dismiss the lawsuit, arguing that the drainage districts being sued contribute little of the high nitrate levels the utility has been forced to remove.
The attorneys for the counties also say Des Moines Water Works has no authority to require farmers to adopt practices that could reduce nitrates, and that the suit ignores decades of congressional intent and state and regulatory enforcement.
Stowe wants to regulate tile drainage systems
However, Stowe maintains that "nitrate levels in Iowa's waterways are attributable to agricultural land practices, with the largest contribution made by artificial subsurface drainage systems. Water monitoring by Des Moines Water Works at 72 sample sites in Buena Vista, Calhoun, and Sac counties have shown nitrate levels as high as 39.2 milligrams per liter, in groundwater discharged by drainage districts into Iowa's rivers."
That's nearly four times the federally required Safe Drinking Water regulatory limit of 10 milligrams per liter, says Stowe.
Lawsuit seeks permit requirement for districts
The lawsuit contends drainage districts should be required to get federal pollution discharge permits. Stowe notes, "The Des Moines Water Works federal claim in this lawsuit asks that drainage districts be required to obtain National Pollutant Discharge Elimination System (NPDES) permits, because drainage districts should be recognized and held accountable like every other point source contributor."
While the lawsuit continues, Des Moines Water Works is operating its nitrate removal facility and other denitrification strategies in order to continue providing safe drinking water to its customers, says Stowe. "Des Moines Water Works is also actively planning for $80 million in capital investment over the next six years, which includes expanding and renovating the current nitrate removal facility and a proposed 80-acre constructed wetland in Water Works Park."
He adds, "We hope Iowans will encourage their legislative and local leaders to hold agriculture accountable for environmental and public health impacts of their business, like all other businesses."
Protection from pollution could end the lawsuit
What would it take to get the Des Moines Water Works to drop it's federal lawsuit against the drainage districts in the three northwest Iowa counties over high nitrate levels it must treat to meet federal safe drinking water standards?
Bill Stowe says he answered that question quite a few times while the 2016 Iowa Legislature was in session: both from Republicans and Democrats.
"We at the Water Works believe if the drainage districts were required to have federal permits to discharge water, that is the clearest way to reduce pollutants in the Des Moines River and the Raccoon River," he says. "Our lawsuit seeks to force drainage districts to meet federal Clean Water Act requirements."
Iowa 2016 Legislature didn't come up with an answer
"Absent that outcome, we'll have to spend a lot of money," says Stowe, whose agency has determined it needs $80 million in upgrades for its nitrate removal system. "Several folks have asked, hypothetically, what is a lot of money, and if we were going to pay that somehow, would that address your concerns?"
Stowe says focusing on money to get the job done is a diversion from the real issue. "Resources without accountability, is a half-baked notion and the same diversion we've seen for years," he says. "This year we saw it in the executive and legislative branches of our state government."
Water quality to be discussed again in 2017 session
The Iowa Legislature in 2016 explored several proposals to help fund more soil and water conservation efforts to improve water quality, but in the end state lawmakers didn't come up with any long-term water quality funding. Funding through a couple of sources was discussed: 1) the three-eighths of 1 cent sales tax; 2) shifting part of state revenue surpluses to water quality initiatives; and 3) providing cities with financial assistance to make improvements in water treatment facilities.
These ideas, along with determination by legislators to work together, could lead to a solution to increase funding for conservation cost-share programs and other water quality improvement programs during the 2017 Iowa Legislative session. Meanwhile, Stowe will push ahead with the lawsuit. "Determining who is really responsible for pollution has long-term consequences for environmental protection in Iowa," he says.
Subscribe to receive top agriculture news
Be informed daily with these free e-newsletters
You May Also Like
---