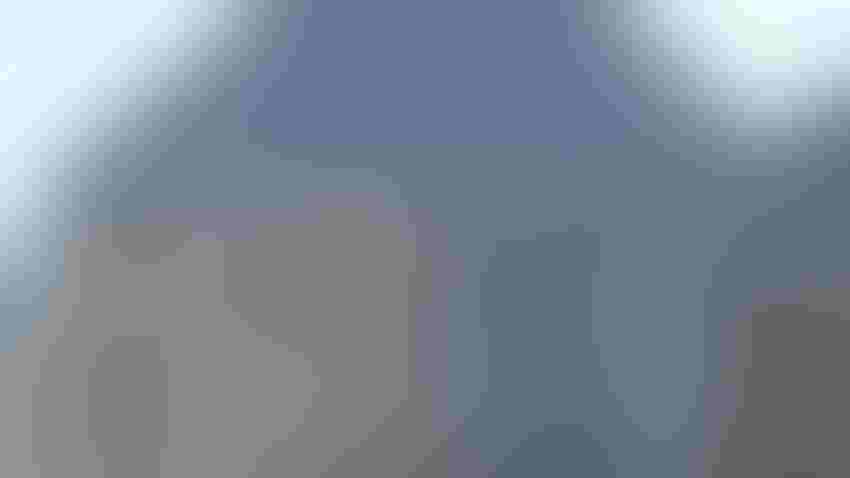 ALL ABOUT GRAIN: While Behlen didn't start its business building corncribs, grain bins and dryers, by the mid- to late 1940s and into the 1950s, these evolved into the most important selling lines for the company.
Curt Arens
It's that time of year when you can hear corn dryers and grain bin aeration fans running across the countryside on a still night, drying the harvest that has been coming into the bins.
That's why when we looked back to the April 20, 1946, issue of Nebraska Farmer, an ad from Behlen Manufacturing Co. in Columbus, Neb., caught our eyes. The ad, placed on Page 43 just above ads for New Idea hay rakes and steel wagons, and across the page from ads for poultry barn sanitizers and Crow's Hybrid Corn, touts the ability to dry ear corn in the crib in eight to 30 hours.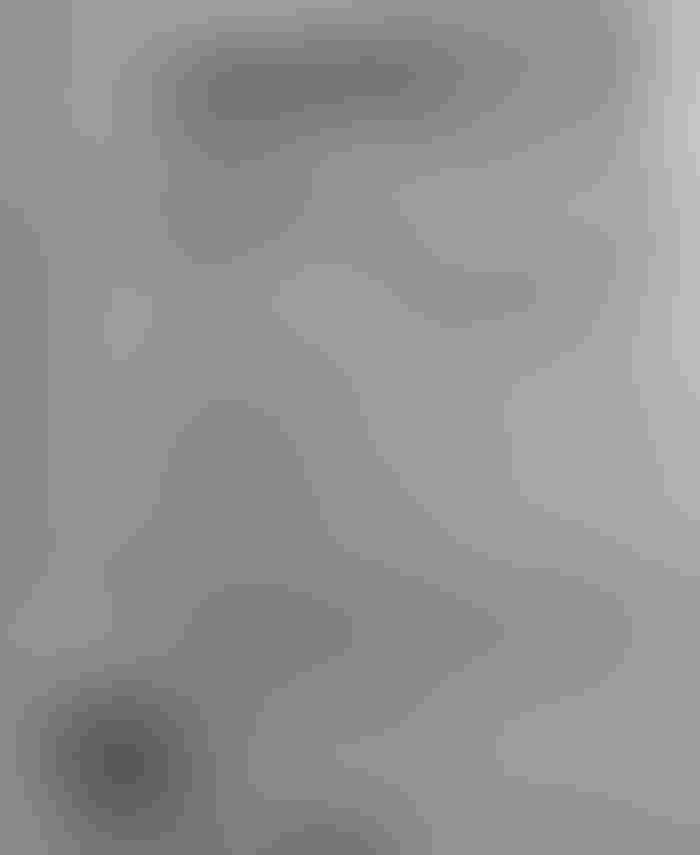 NEW SYSTEM: The new ear corn grain drying system by Behlen Manufacturing was featured in an ad in Nebraska Farmer in 1946. The company would go on to develop a new frameless structure, corncribs, grain bins and dryers, among many other farm and ranch products.
In 1946, just a year after the victory for the U.S. and allied forces in World War II, Behlen was a young company. It was founded by Walt Behlen in his garage in Columbus, Neb.
It was 1936, in the depth of the Great Depression, so Behlen didn't have any money to start the business, but he had some innovative ideas. His first products were steel toe caps for wooden shoes manufactured for the Reese Wooden Sole Shoe Co. in Columbus. Walt also produced the Clam Ponn, a device used to secure lids of egg-shipping cases.
Grain dryers
After receiving his first bank loan for $6,000 in 1944, Behlen brothers Gib and Mike joined Walt and their father, Fred, in the business. They began producing grain-drying equipment. That's where the 1946 quarter page ad in Nebraska Farmer comes in.
Behlen had just built a new 20,000-square-foot factory on the east side of Columbus and was marketing patent-pending technology on a forced-draft dehydrator, ventilators and tunnels for a new grain-drying system that could be installed in an existing corncrib.
"At last you can prevent heavy losses from wet corn," the ads stated. "Pick your corn any time, early or late; crib it and dry it in eight to 30 hours with the new improved Behlen All-Steel Ventilators, Tunnels and fireproof Behlen Model B Forced-Draft Dehydrator."
The system could be used anywhere, in round or long corncribs or even piles on the ground. There were no hooks, fasteners or bolts. The tunnel sections were laid on the bottom of the crib. Farmers filled the crib with corn, and added round ventilators as the pile grew. When the pile was topped out, you would start up the dehydrator to dry the ear corn.
Because this was ear corn, it had to be shelled. So, the ad went on to say, "When shelling corn, remove dehydrator and run your conveyor belt into the tunnel. As you lift the tunnel sections one by one, corn falls onto the conveyor, and goes into your sheller. Saves work, saves time — saves corn."
Surviving the blast
Of course, Behlen went into a lot more than just grain drying over the years. By 1949, the company was using its galvanized steel rod technology to produce superior corncribs. The following year, it introduced the first Behlen frameless building, a structure that was tested and survived an atomic blast at Operation Cue at the atomic test site at Yucca Flats, Nevada, in 1955. This was the 1950s, at the height of Cold War challenges, so Behlen started selling underground bomb shelters.
As corn pickers gave way to combines, Behlen adapted to the times by switching to grain bins and dryers as the company's largest selling line. Sixty years later, by 2011, the company was touting a first-in-the-industry 1.5-million-bushel corrugated steel grain bin with a clear-span roof.
That is a long way from that first ear corn grain dryer produced by Behlen, but the evolution is just another example of how innovative ag industries have evolved and adapted to the needs and challenges of farmers and rural residents over time.
Walt Behlen passed away in 1994, but his company continues on with brands such as Behlen Country Farm and Ranch Equipment, Behlen Grain Systems and Behlen Building Systems. It continues to headquarter in Walt's hometown of Columbus.
Subscribe to receive top agriculture news
Be informed daily with these free e-newsletters
You May Also Like
---