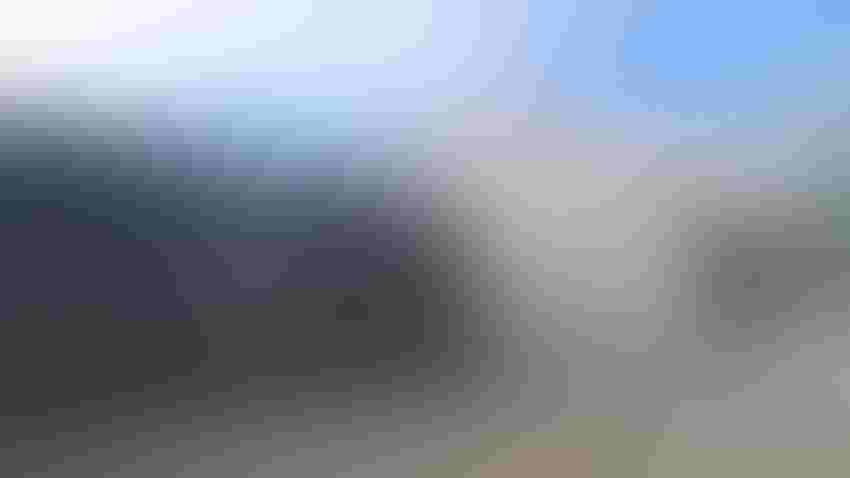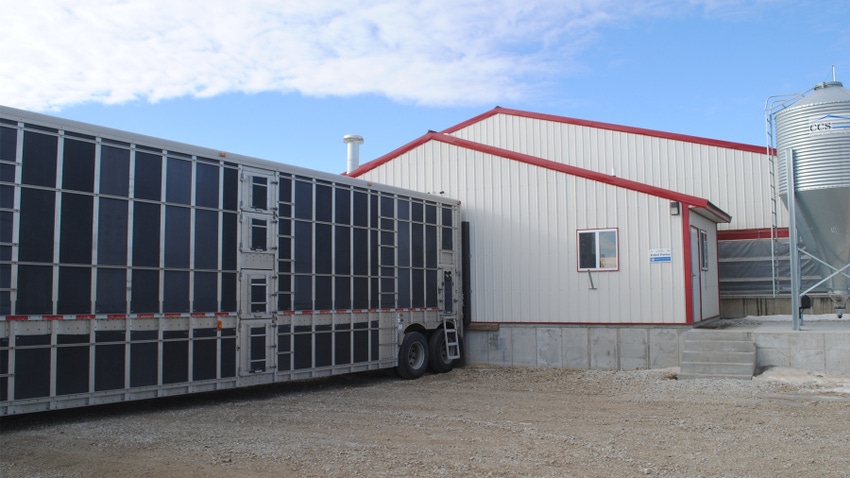 MORE THAN MARKETS: Moving hogs off the farm at a profit has been a big concern for hog producers these days, but new regulations, restrictions and limitations imposed by government — such as Prop 12 in California — may have unintended consequences that hurt farmers and consumers.
Curt Arens
Farmers these days get blamed for a lot of things. I guess many consumers and lawmakers believe that we don't know what we are doing out here on the farm.
That myth is so unfortunate, because legislated regulations, restrictions and limits on agriculture in general have many unintended consequences for family farmers and for consumers themselves — although most may not realize it at the time.
Lawmakers and consumers in California believed they knew how to care for hogs better than farmers did, so they passed Proposition 12 to force specific space requirements for hog producers.
I would guess that most folks in California who favored Prop 12 had never visited a hog farm, let alone been inside a modern hog facility. Yet, they were convinced that farmers weren't doing a good job.
Our resident Farm Progress hog guy Kevin Schulz, editor of our sister publication The Farmer in Minnesota, has done a fine job of laying out the specifics of what Prop 12 means for producers. But ultimately, what are the ripple effects of such legislated restrictions on farmers?
What happens to family-sized operations?
To be clear, every industry — including agriculture — needs achievable, reasonable regulation to protect consumers and other farmers from bad actors. Ag has bad actors, just like any occupation or industry.
However, for the nearly four decades that I've been covering agriculture, I can honestly say that the vast majority — and I mean vast majority — of producers I've met truly care deeply about their animals and their land.
That's why ranchers risk everything each spring, including during those late-season blizzards, to save their calves. They stay up, day and night, 24/7 on watch for those babies. Don't tell them that farmers don't care about their animals.
Hog farmers are no different. If their animals are not well taken care of, they will not meet expenses, especially in today's markets. Hogs are their livelihood. The health and well-being of the pigs are directly related to the well-being of the farm.
There are two major impacts in my mind, one on farmers and the other on consumers, from such legislated restrictions on ag. Tackling the farmer impact first, it will potentially drive more small- and medium-sized producers out of business.
All hog farmers that I know want humane and caring treatment of their livestock. But if the pork supply chain needs to be separated, so compliant pork can go into the California market and noncompliant pork can go into the general market for the rest of the U.S. — assuming some other state doesn't pass a similar law — among farmers, who is the loser? It is the little guy or gal in the market.
Many of those family-sized producers are already struggling to keep up, and they are suffering dearly in the current market price situation. As Schulz recently suggested in his Hog Outlook column in August, add new requirements that will cost them thousands and tens of thousands of dollars to implement, and it may be too much for some operations.
While the California market may be quite lucrative for those who can meet those requirements, or those who already do, for those who do not, it could be the straw that breaks the camel's back. I don't think driving the smaller operations out of business was a consideration in California, but that could be the ripple effect.
Most farmers of all sizes would agree such an impact is not good for the industry or for consumers. A healthy industry means that farmers of all shapes, sizes and operational models can make a living.
Food prices going up
From a consumer standpoint, especially in California, the price of pork is going up. That will be a consequence of Prop 12, because it will cost farmers more to produce pork under these requirements, and it will cost processors more to distribute into this market.
Farmers don't get to pass their extra costs on to consumers, but you can bet that others in the food supply chain will. I'm pretty sure that legislators and voters do not want to increase the price of pork, but this will ultimately do exactly that. When the price of food goes up, it harms mostly those who are lower income and have less disposable income to buy food in general.
To me, these new requirements on hog producers are like shooting ourselves in the foot. It didn't need to be this way. But those ripples caused by such legislation and other regulations like it will affect the entire industry across the country, both for consumers and farmers, in a huge way.
Never mind that the new space requirements don't automatically improve the well-being and safety of the hog herd. Never mind that it was established by folks who have never set foot inside a hog barn, or do not even know a pork producer personally.
I don't have the answers to these issues, but certainly it is worth bringing up as similar debates continue to arise.
Comments or questions? Drop me an email at [email protected].
Subscribe to receive top agriculture news
Be informed daily with these free e-newsletters
You May Also Like
---