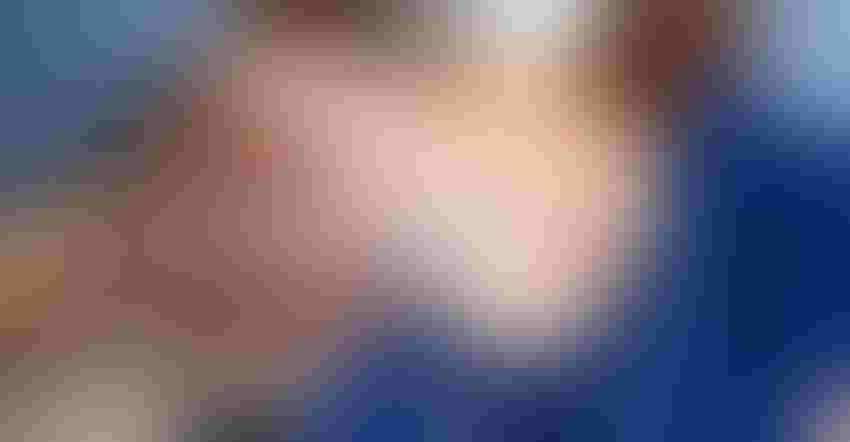 These are strange times for everyone, but certainly for the fiscal conservatives in Congress who ran for office on the principles of controlling spending and limiting the size of government.
The coronavirus outbreak has prompted a spare-no-expense approach from virtually everyone in Washington, D.C., as they try to keep shuttered businesses afloat and help individuals get by financially through the weeks-long, mandatory mass quarantine.
The latest big-ticket spending item from lawmakers was the $2 trillion stimulus package the U.S. House of Representatives passed on a voice vote on March 27. House conservatives complained, proverbially held their noses and shouted "Aye!", then complained some more.
"The unprecedented spending in this bill threatens to destabilize the fiscal structure of our federal government and suppress future economic growth," Rep. Tom McClintock, R-Calif., said on the House floor before the vote. "But in order to deal with those issues, we must first arrest the damage caused by actions that have plunged us into recession."
McClintock is usually one of the most reliable fiscal hawks in the House. The National Taxpayers Union rated him the best vote for taxpayers in the lower chamber in 2014-15, and Citizens Against Government Waste named him as one of only two perfect votes in the House fighting wasteful government spending, according to his website.
But the congressman contends that government-imposed closures during the COVID-19 outbreak have created a liquidity crisis for both employers and families. Employers' revenues have plunged, forcing them to lay off employees, sell assets or default on loans, he argues. "They need ready access to capital, and the core of this bill does so," he explains in a news release. However, "it does so inefficiently, wastefully and at enormous cost," he adds.
"If there was any practical reason to believe the defeat of this bill would be followed quickly by a measure that would correct its many flaws, I would vote no," he says. "Congress is operating in a blind panic and the massive temporary damage to the economy will soon become permanent damage if relief is delayed for more than a few weeks. I have no confidence that a better measure can be quickly forthcoming."
California Rep. Doug LaMalfa, a rice farmer and the only Western Republican on the House Agriculture Committee, complains that the stimulus bill was delayed while lawmakers sought to slip in their pet pork-barrel projects.
"The cost associated with this bill is extraordinary," he said, "but the most vulnerable in our area need this support while they isolate and recover."
Of course, the "most vulnerable" in terms of job security could include any lawmaker seen as standing in the way of the current spending spree. Just ask Rep. Thomas Massie, a Kentucky Republican who was blasted by his own party's leadership after threatening to force a roll-call vote.
"I wouldn't bag on Mr. Massie too much," LaMalfa said on Facebook. "His effort came from a place of principle. After all it was a $2 trillion package. It's kind of our job."
Subscribe to receive top agriculture news
Be informed daily with these free e-newsletters
You May Also Like
---