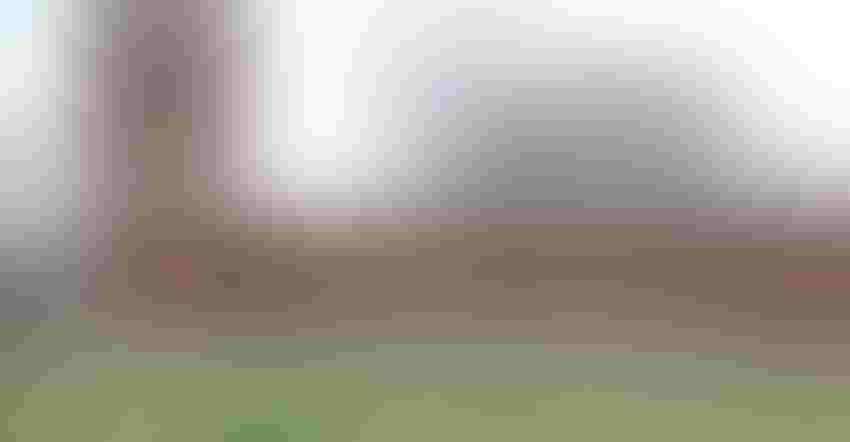 DELIVERING: Providing helpful information and assistance to Iowa farmers and rural communities is a key part of the mission of ISU Extension and Outreach.
Rod Swoboda
Usually the members of the Iowa Agricultural Extension Association hold their spring meeting at Iowa State University in Ames. This year's early April gathering was conducted via the internet, as the COVID-19 pandemic prohibited in-person gatherings. In years past the IAEA members at their spring meeting attended training and information sessions on campus to learn what's new in their areas of expertise. This spring, that was done online as they were in front of their computers, in their homes across the state.
They held their membership business meeting online and winners of the IAEA annual communications awards were announced. Usually, I have the winners together in a group, and I take a picture of them to run with this article. I couldn't do that this year with the winners online individually and not present in a group.
Wallaces Farmer is a longtime sponsor of IAEA's annual communications awards. The recognition goes to IAEA members who submit entries of their work in various categories. The state winners received a cash award, and their entries are advanced to regional competition sponsored by the National Association of County Agricultural Agents.
Entries in various categories
The 2020 contest had entries from Iowa members in eight categories. The applications demonstrated the great work being carried out by ISU Extension and Outreach professionals from across the state. The winners are:
Audio recording. Paul Kassel, field agronomist based at Spencer in northwest Iowa. Kassel's radio interview updated listeners on pesticide applicator recertification meetings and additional training needed for dicamba application.
Newsletter by an individual. Ron Lenth, Bremer County Extension coordinator. His newsletter is sent out six times annually via U.S. mail and digitally to nearly 500 subscribers.
Newsletter by a team. This is a four-county effort in ISU Extension Region 8. Rich Wrage and his team send the newsletter digitally to over 100 individuals monthly, including Extension council members, legislators and staff.
Video presentation. This year's winning video was produced by an ISU Extension team headed by Kapil Arora. The video was developed to help IAEA successfully bid to host the national annual meeting and professional improvement conference for the National Association of Agricultural Agents. Iowa had the winning bid and will host the national conference in Des Moines Aug. 13-17, 2023. It will be the first time Iowa has hosted this event.
Fact sheet. Winner in this category is Denise Schwab, ISU Extension beef specialist. The fact sheet was part of a fall project on grazing cover crops. Over 400 printed copies were distributed statewide. It also appeared in various newsletters.
Website. Paul Kassel shares timely information on crop production and protection, emphasizing pest and crop development issues on Twitter.
Published photo. Kapil Arora shared this published photo from his work, which was featured in an article in Wallaces Farmer.
Program promo package. Kapil Arora submitted a news release and brochure detailing the RUSLE2 workshop for sustainable manure application. The promotion was very successful as the class was completely full.
The IAEA achievement award was presented to Brooke Blessington, ISU Extension regional director based at Creston. The distinguished service award for 2020 was presented to Kris Kohl, longtime ag engineering field specialist in northwest Iowa.
Blessington chairs the IAEA communications committee. She congratulated the 2019 contest winners for their efforts to "effectively deliver objective, research-based information to the public."
John Lawrence, vice president of ISU, addressed the IAEA members and congratulated this year's winners. So did Jay Harmon, director for Ag and Natural Resources Extension and Outreach at ISU. Both provided encouraging words to the troops and thanked them for the dedication and help they provide for Iowans, especially their efforts in these trying times as everyone copes with the coronavirus situation.
Subscribe to receive top agriculture news
Be informed daily with these free e-newsletters
You May Also Like
---